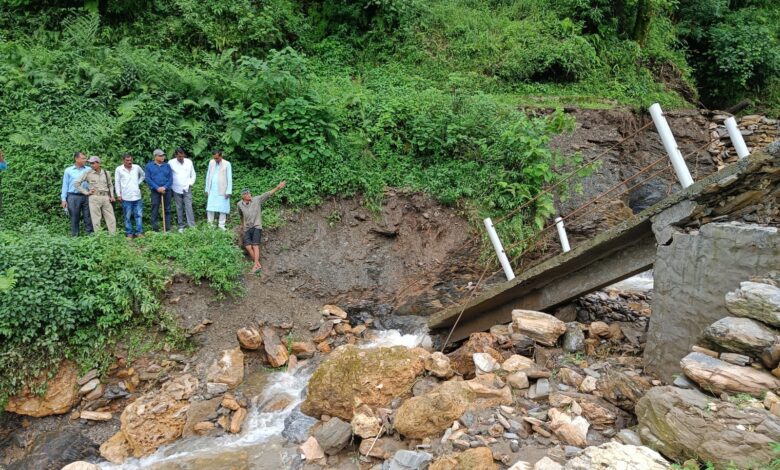 Heavy rains disrupt normal life in Pithoragarh, Bageshwar districts of Uttarakhand
B.D.Kasniyal
Pithoragarh, July 22
The life of more than 25,000 population of Pithoragarh and Bageshwar districts  have been adversely affected following closure of  24 motor roads in these two districts following incessant heavy rains  from last 48 hours.
"Nineteen motor roads, including a border road, in Pithoragarh district have been closed after landslides due to heavy rains. The closed roads are mostly in border sub divisions of Dharchula, Didihat and Mundoyaro sub- divisions," said Bhupendra Singh Mahar, District Disaster Management Officer, Pithoragarh.
According to disaster management officer, connectivity to Gunji village near Indo- China border is disrupted as road has been closed at Malghat."The concerned department has put sufficient men and machinery at the spot to open the road and   hope to open in a day, "said the officer.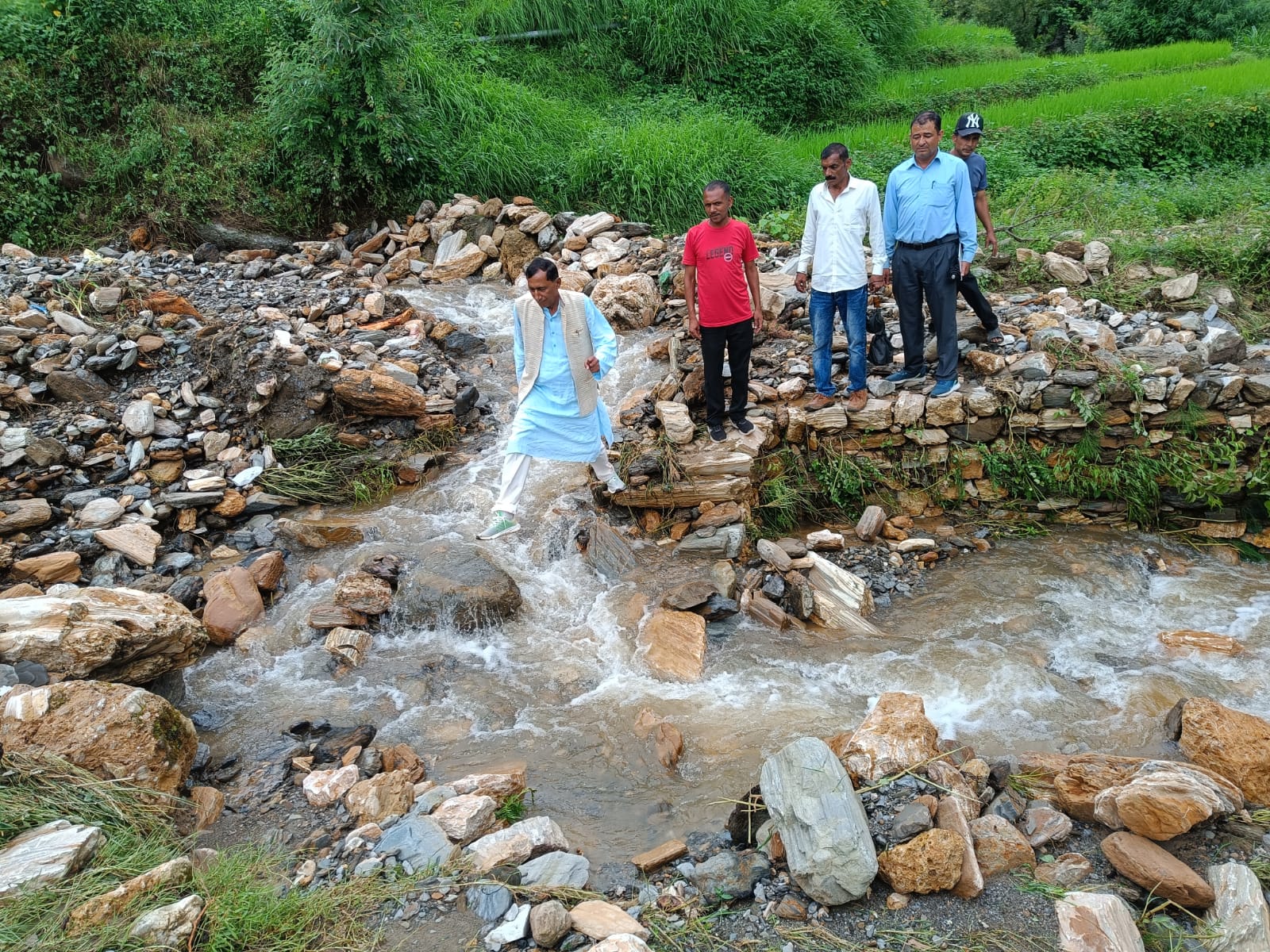 Didihat MLA and senior BJP leader Bishan Singh Chufal, who visited  rain affected villages of Kiroli, Dunakot, Raitoli, Panthali, Bagari and Chanpatta villages of Didihat sub- division said that school going children in villages are most affected by this situation as they are taking risks to reach their respective schools crossing flooded rivulets that are without bridges."The teachers and students of Daura and Sunkholi villages near Jauljibi, take risk to go to school on daily basis as Gajrigad rivulet is flooded these days." said Chufal.
"We have put sufficient staff and machinery to open the Tawaghat-Ghatiabagar road at Malghat. We hope to open the road by today," said Ankit Datta, a BRO officer at Tawaghat.
In Bageshwar district, five roads, mainly in Kapkot sub- division of the district are closed from last three days. These closed roads have caused inconvenience to over 12,000 people dependent on these roads."The main state highway of the district, Bageshwar -Dafaut  road is likely to open by this evening as Public Works Department (PWD) has engaged sufficient labourers and JCB machines to open it," said Shikha Suyal, District Disaster Management oOficer of Bageshwar.
In Champawat district, four village roads are closed due to landslides. The precious cultivable lands of villages situated on the banks of river Sharda has been washed away in the flood waters." Most of the precious cultivable land of Gandakhali and Khetkheta villages has been washed away by river this year till date," said Rajendra Kumar, a villager of Khetkhera village.
"The water level of river Sharda, at Tanakpur has reached dangerous levels following  rains in the hilly region in last three days," said Sanjay Singh, an attendant at Sharda barrage at Banbasa.