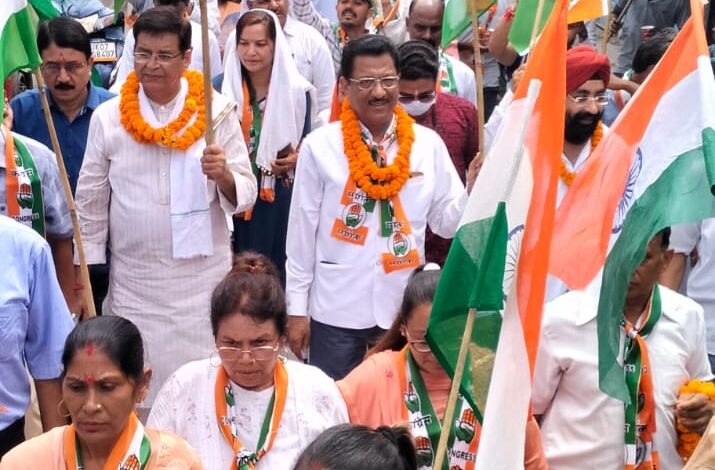 Following BJP rhetoric and slug fest with Congress on national flag issue, one person jailed in Uttarakhand
S.M.A.KAZMI
Dehradun, Aug 13
The rhetoric by newly appointed chief of Uttarakhand state unit of ruling Bhartiya Janata Party (BJP), Mahendra Bhatt, a know rabble rouser of 'Sangh Parivar' to announce that those who do not put up national flag on their houses could not be trusted by the country, has started showing its' effect with the arrest of a Muslim who is a Congress worker on a complaint filed by a BJP worker in Sitarganj area of Udham Singh Nagar district of Uttarakhand.
It has come on the heels of statement by state BJP chief who had questioned the nationalism of people who do not hoist national flag atop their homes on a call given by Prime Minister Narendra Modi to celebrate 75th anniversary of country's independence with 'Har Ghar Tiranga' (Every home with tricolour) campaign. Bhatt had announced that he wants the photographs of the houses which do not hoist national flag.
"Jiske ghar me tiranga nahi lagega, hum usse vishwas ki nazar se kabhi dekh nahi payenge. Mujhe us ghar ka photo chahiye jis ghar me tiranga na laga ho. Samaaj dekhna chahta hai uss ghar ko… Uss parivar ko dekhna chahta hai. Bharat ko lekar a-sammaan ka bhav kis kis parivar ke andar hai (we can never trust the person who does not have tiranga at his house. I want photos of the house that does not have tiranga on it. Society wants to see that house and that family)," said Bhatt who recently took over as the state BJP chief.
Iftikhar Hussain, a resident of Sitarganj town was accused by a local BJP leader namely Sonu Sharma, for "insulting" the tricolour, was arrested and sent to jail by police in Udham Singh Nagar district on Friday.
The local police said that the Sonu Sharma, who is the BJP's mandal vice-president, complained that Iftikhar Hussain, his neighbour, snatched one of the flags from his hand and put it under his feet.  Hussain was booked under the Prevention of Insults to National Honour Act, 1971, and IPC section 504 (intentional insult with intent to provoke breach of the peace).
Iftikhar Hussain has alleged that the complaint was completely false as Sharma picked up a fight with him in market place and beat him up. In the melee, the flag which Sharma was distributing fell down.
Ishtiyaq Hussain, elder brother of alleged accused Iftikhar Hussain said that his brother is a Congress worker and had participated in the 'Tiranga Yatra', a day before. There is no question of him insulting the national flag, he claimed. But to no avail. Iftikhar Hussain has been sent to jail.
On the other hand, D.S.Rana, a Congress worker from Uttarkashi district has filed a police complaint with Dehradun police against state BJP Chief Mahendra Bhatt for his remarks on hoisting of national flag. Already, senior Congress leaders have taken exception to his remarks questioning the patriotism of people. Uttarakhand Congress Vice-president Suryakant Dhasmana said that Mahendra Bhatt is an old RSS hand who should not forget that his parental organisation RSS did not hoist national flag for half a century. " The RSS is under compulsion to hoist the national flag which they vehemently opposed. Now they want to usurp the sacrifices of countless Indians irrespective of caste, creed and religion by owning up the tricolour," he charged.
Meanwhile, amidst the slugfest between the Congress and BJP on the issue of national flag and nationalism, Congress party also took out "Tiranga Yatra" at various places in Uttarakhand state. Senior party leader and former Uttarakhand Congress Chief Pritam Singh along with senior Vice-president Suryakant Dhasmana led "Tiranga Yatra" in which thousands of party workers participated on Saturday.
Uttarakhand, a state having majority upper caste Hindu population is a laboratory of 'Hindutva' where the RSS and it's affiliate organisations have been indulging in 'Islamophobic' campaign for years. On the lines of 'Gujarat model', the Muslim community which has a miniscule presence in the hills and count for nearly 12 per cent of the total state's population, was vilified. It paid rich dividend in the shape of a landslide victory for the ruling BJP  in the 2022 state assembly polls which it was fighting with its back to the wall changing three Chief Ministers within a year to beat anti-incumbency. But it was a virulent 'Islamophobic' campaign, which went in its favour.
There had been a systematic campaign by the 'Sangh Parivar' organizations against the Muslims through word of mouth and through social media. Appeals are flouted on social media about the 'dangers' of increasing Muslim population in the Uttarakhand hills and need to 'boycott' them.  The situation has become worse since the BJP government came to power in March 2017. There had been attacks on Muslim shops in the garhwal hills on trivial pretexts.
There had been systematic attack on miniscule Muslim minority community shops on one pretext or the other particularly in the Garhwal hills. A murder, an alleged love affair or a criminal act by the member of the minority community has been enough excuse for right wing Hindu organizations to target innocent Muslim shopkeepers who had been doing small businesses since decades. Cases were filed against the hooligans by the police but nothing more.
Before the state assembly polls of 2022, the bogey of "Land Jihad" was also initiated by 'Sangh Parivar' alleging large scale buying of property by Muslims in the hills. A probe was started by the state BJP government but nothing came out of it but served the purpose of ruling BJP well by creating a false scare of Muslims, which paid dividends in the state assembly polls.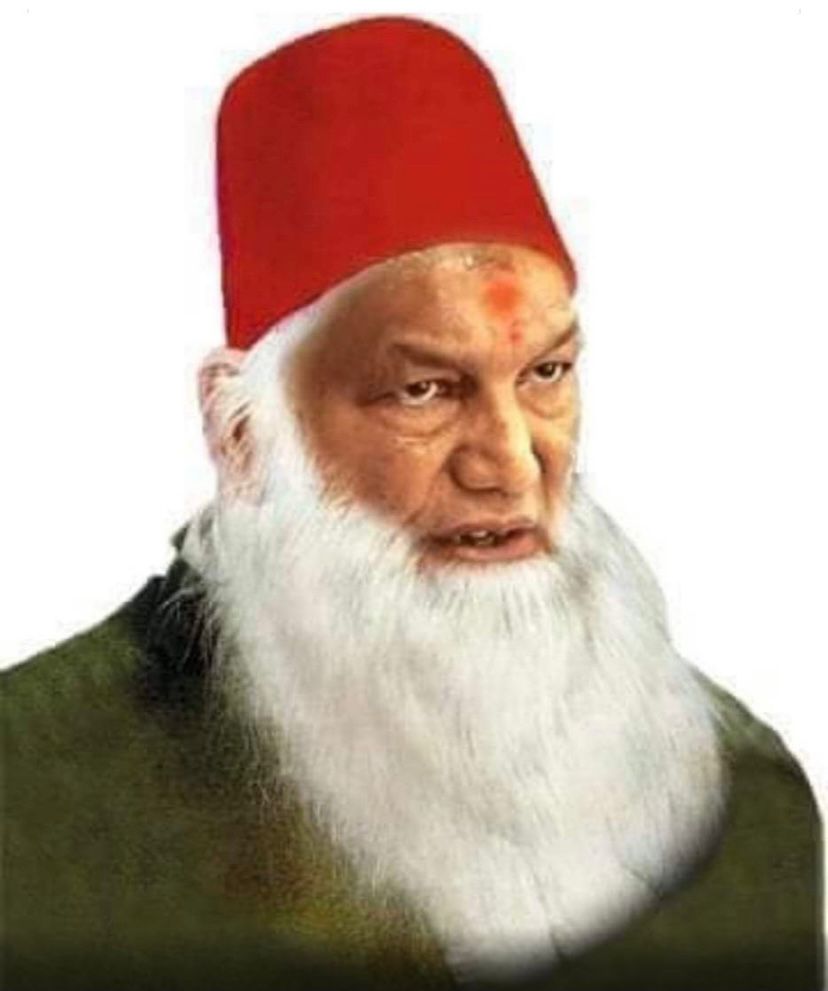 A vicious campaign has been launched by the ruling BJP and its' crony media against former Chief Minister and chairman of the Congress Campaign Committee Harish Rawat for allegedly promising a 'Muslim University' to a small time Muslim Congress leader. The word 'Muslim' was enough for the BJP and 'Sangh Parivar" to start their game of communal polarisation and started targeting Harish Rawat and Congress party. Uttarakhand Chief Minister Pushkar Singh Dhami charged that the Congress party has been trying to appease the Muslims. The entire BJP took up the issue and blasted the Congress and went after it's Chief Ministerial face Harish Rawat.
The pleadings by Harish Rawat against making any such promise went unheard in the din of the shrill BJP campaign.  A morphed superimposed photo of Harish Rawat showing him as Sir Syed Ahmed Khan, founder of Aligarh Muslim University (AMU) was circulated by BJP IT cell which was taken down following notice by Election Commission.
Interestingly, even during the pandemic the ruling BJP had targeted the Muslim community. The present BJP state unit chief Mahendra Bhatt, who was legislator from Badrinath assembly segment in April 2020  had come up with his intended anti-Muslim advisory to the people of the state to avoid 'Corona virus'.
In a facebook post, he had advised people that the danger of corona virus has increased due to Tablighi Jamaat at Nizamuddin. He advised the people of Uttarakhand not to buy vegetables from Najibabad and also to first look from which shop they are buying and from whom they are buying vegetables. He further asked the people to buy vegetables from the farmers of Uttarakhand only. In a veiled reference to Muslims without naming them he asked the people to think before going to the shops of barbers and shoemakers and check whether there is 'Corona Virus' or not.
In another advisory he advised the people to be cautious while visiting barbar shops and beauty parlours which opened after the lockdown. The barber shops and beauty parlours were closed due to lock down following corona virus pandemic since the month of March 2020.
Apparently targeting barbers belonging to Muslim community, Mahendra Bhatt has advised general public to go to the barbar shops with their own towels and ensure that do not do any 'wrong'. The people should ensure that 'Hanuman Chalisa' is written in barber shops. In his message, he has tried to convey the message that people should avoid Muslim barbers. A majority of the barber shops in the state even in Garhwal and Kumoan hills are owned by Muslims from neighbouring Western Uttar Pradesh.
Another interesting happening which occurred recently was the 'Official Order' of the Uttarakhand Women Empowerment and Child Development Minister Rekha Arya to her departmental officials to participate in a Hindu religious function at her home in Bareilly in Uttar Pradesh which was criticised by the opposition Congress terming it against propriety But the minister who had defected from Congress itself in 2016 was unfazed. Then she participated in "Kanwar Yatra" for an "even sex ratio" and also to put an "end to female foeticide'from Har ki Pauri in Haridwar till Rishikesh.
She also ordered all the integrated Child Development Scheme (ICDS) funationaries to perform 'Jalabhishek' ceremony in 'Shivalayas' for 'Beti Bachao,Beti Padhao' ( Save the girl child) campaign.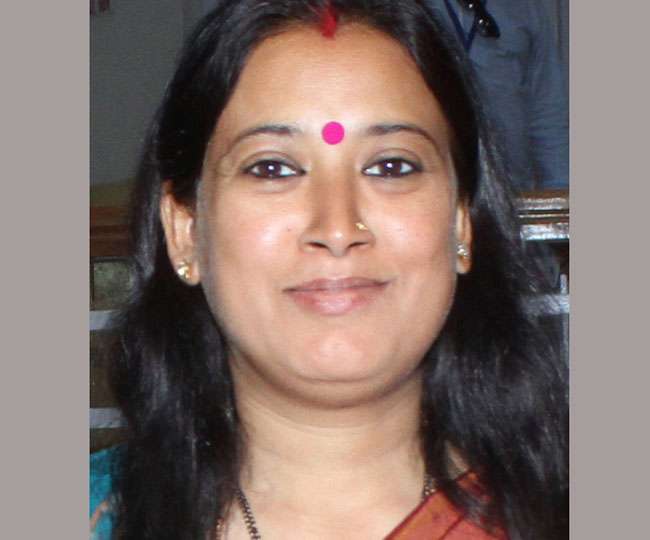 All India Federation of Anganwadi Workers and Helpers (AIFAWH) strongly condemn the directive issued by the minister to all the functionaries of ICDS especially all anganwadi workers, helpers and mini workers. Rather it demanded immediate release of arrears of payment of wages and fund for supplementary nutrition pending since February 2022 in Uttarakhand so that the girls could be saved. A.R.Sindhu, general secretary of AIFAWH said that will resist all efforts for the communalisation of ICDS services.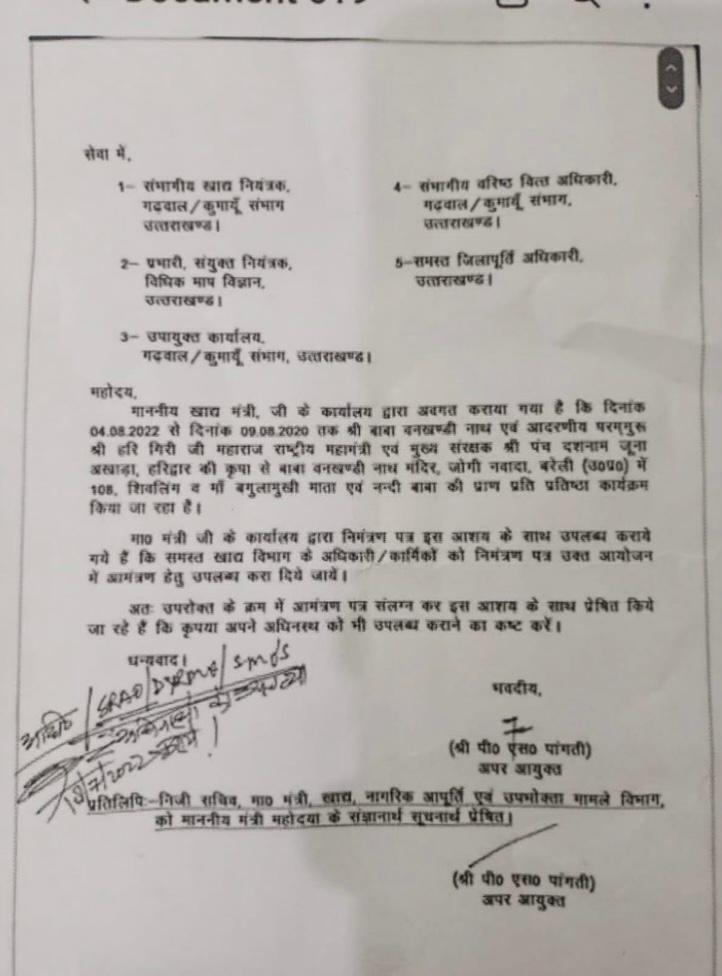 "It is a shocking violation of the constitution of India and its secular fabrics as well as the shameful withdrawal of the state's responsibility to implement the PCPNDT act to stop female foeticide and provide basic services of food and health to the women and girls for them to survive.  It is ironical that in Uttarakhand, the payment of wages of anganwadi workers and helpers and the funds for the supplementary nutrition is pending since February 2022. The Uttrakhand Anganwadi Sevika Sahayika Sangh (CITU) affiliated to AIFAWH has been on struggle demanding the payment of arrears," Sindhu said..
Anganwadi workers and helpers belong to various religions and personal beliefs. There are Hindus, Muslims, Christians, tribals and atheists who have different personal believes. No government or minster has any authority to ask them to perform a religious ritual as part of official work, she added.