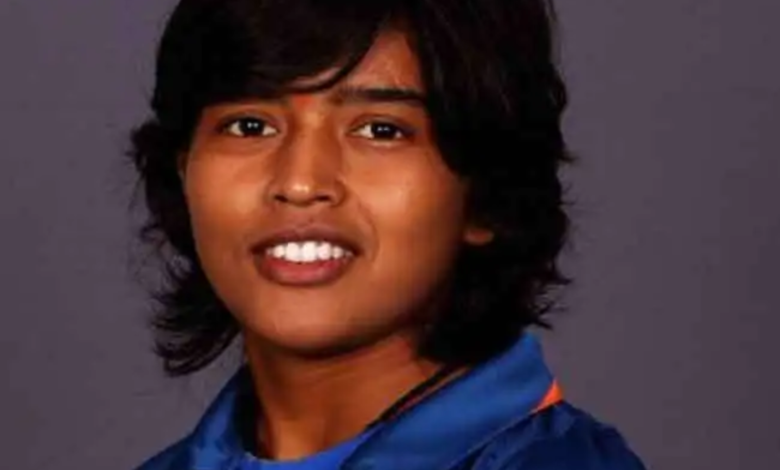 Ekta Bisht given command of Uttarakhand women's T-20 team
Prem Prakash Upadhaya 'Natural'
Almora, Sept 22
Indian international women cricketer Ekta Bisht who hails from Almora district of Uttarakhand  has been appointed captain of the Uttarakhand Women's Cricket T -20 team.. Ekta Bisht, is a resident of Khanan Mohalla of Almora town.
She started playing cricket at the Hookah Club ground at an early age and has turned into an ace bowler.  Ekta Bisht has been given the command of the state team in the BCCI Senior Women's T-20 cricket tournament by the Cricket Association of Uttarakhand. The state team will cash with Haryana on October 12 at Vadodara in the T-20 tournament.
After this responsibility given to Ekta, there is a wave of happiness in her family and the people of Almora city. In fact, on October 12, Uttarakhand team's T-20 match with Haryana is to be held in Vadodara.
Ekta Bisht started playing cricket from the age of just 6. In 2001, she joined Hemvati Nandan Bahuguna Sports Stadium in Almora, where she got the support of coach Liaquat Ali, who groomed her. Shemade her international debut in an ODI match against New Zealand in 2011. She has also played in the Asia Cup after the T-20 and ODI World Cups' and  became the first Indian woman to take a hat-trick in T-20 cricket against Sri Lanka in 2012  She has also taken 5 wickets twice against Pakistan.
The Uttarakhand women T – 20  team is as follows,-
Ekta Bisht (Captain), Mansi Joshi (Vice-Captain), Poonam Raut, Shreyal Rosario, Preeti Bhandari, Sarika Koli, Reena Jindal, Jyoti Giri, Prema Rawat, Anjali Kathait, Kanchan Parihar, Ritika Supiyal, Anjali Goswami, Ruchi Chauhan and Divya Bohra.