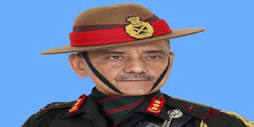 Uttarakhand welcomes second CDS also from the state
B.D.Kasniyal
Pithoragarh, Sept 29
The second Chief of Defence Staff (CDS) of the armed forces Lt. Gen Anil Chauhan (retd), is again a native of Uttarakhand and Pauri Garhwal district like his predecessor General Bipin Rawat. Interestingly, both the officers also served in 11 Gorkha regiment as officers.
The appointment of Lt. Gen. Anil Chauhan (retd) as the second Chief of defence Staff (CDS) of the country is being hailed in his native state. Uttarakhand Chief Minister Pushkar Singh Dhami has welcomed his appointment. Congratulating  Lt. Gen.Anil chauhan (retd), Dhami said that it was a great honour that another senior officer has been given this coveted responsibility. General Bipin Rawat had died in a helicopter crash in December 2021.
Lt. Gen. Anil Chauhan (retd) family hails from Rampur Kanda Gavana village in Khirus block of Pauri Garhwal district. His father stays in Vasant Vihar area of Dehradun.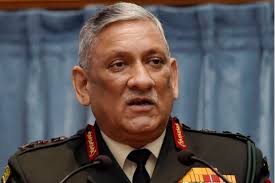 In a career spanning over nearly 40 years, Lt Gen Anil Chauhan (retd) had held several command, staff and instrumental appointments and had extensive experience in counter-insurgency operations in Jammu & Kashmir and the northeast. Born on May 18, 1961, he was commissioned into the 11 Gorkha Rifles of the Indian Army in 1981. An alumnus of the National Defence Academy, Khadakwasla and Indian Military Academy, Dehradun. He commanded an Infantry Division in the Baramula sector in the Northern Command in the rank of Major General.
He later commanded a corps in the northeast and subsequently became the General Officer Commanding-in-Chief of the Eastern Command from September 2019 and held the charge until his retirement from the service on May 31, 2021.
The officer also tenanted important staff appointments, including the charge of Director General of Military Operations. The officer had also served as a United Nations mission to Angola.
Even after his retirement from the Army, he continued to contribute to national security and strategic matters. For his distinguished and illustrious service in the Army, Lt General Anil Chauhan (Retired) was awarded the Param Vishisht Seva Medal, Uttam Yudh Seva Medal, Ati Vishisht Seva Medal, Sena Medal and Vishisht Seva Medal.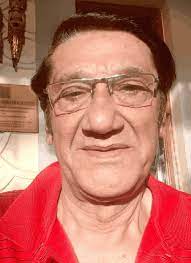 Senior retired army officials have also hailed his appointment. "He is the right choice for the post as he has better understanding of vision of the first CDS Gen Bipin Rawat," claimed Lt. Gen. Mohan Chandra Bhandari (retd), a Kargil war veteran and and defence expert.
"This is time to introduce theatre command in the armed forces to win future battles  by using every available instrument of armed forces either it is Army, Navy or Air Force," said Lt.Gen. Mohan Bhandari (retd).
"It is also coincidence that Ger Chauhan jails from same district ( Pauri) of Uttarakhand and same regiment(11GR)  from where first CDS belonged," said Bhandari.
According to Lt.Gen. Mohan Bhandari(retd) , presently it is not Pakistan but China which is  main adversary and to win any future war against China, the country need to introduce the American concept of Theatre command in our  future battlefields.
" The first CDS had started to introduce this concept in our defence forces. The concept needs to be taken ahead which Lt. Gen Anil Chauhan (retd) will do," he added
He further said that under the first CDS the concept of self reliance in armament production was started with the blessing of Prime Minister and Defence Minister, but after sudden demise of Gen Bipin Rawat, the process has slowed." As Lt.Gen. Anil Chauhan (retd) has full support of Prime Minister Modi and National security advisor Ajit Dobhal, he will be able to take the concept of theatre command, ahead in Indian defence system and being Secretary, Defence also will be able to promote production of armaments, specially the arms and equipment for forces in the country to achieve the target of "Atma Nirbhar Bhara" ( self reliant) from armaments points of view." said Lt.Gen. Mohan Bhandari (retd).