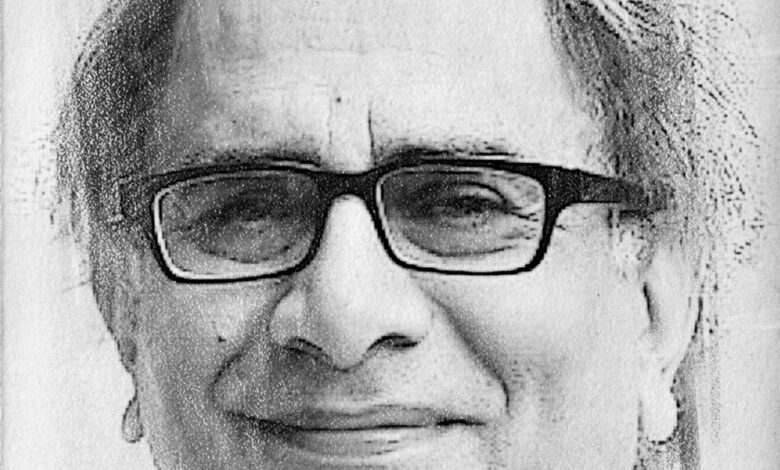 Indian cities generating most lethal forms of unsanitary living: Gautam Bhatia
Interview with Award Winning Architect Gautam Bhatia
By Rashme Sehgal
Award winning architect Gautam Bhatia who has authored several books on architecture including a  biography on Laurie Baker, Punjabi Baroque, Silent Spaces, Malaria Dreams (a trilogy that focuses on the cultural and social aspects of buildings) has emerged as a strident critic of the manner in which Indian cities have failed to cope with rapid urbanization. Given the massive recent flooding  in Bengaluru and the entire NCR region, Gautam Bhatia draws a road map on what steps need to be taken to reverse this situation.
Q. Right through the month of September many of our metro cities facing massive flooding. The entire NCR region faced massive flooding and practically came to a halt as did Bengaluru where people were forced to use boats and tractors to move about. Why has such a basic issue not been attended to in all these years?
A. Flooding in Delhi and elsewhere will continue as long as cities are designed for 2 million and occupied by 22 million. Monsoon flooding, lack of parking, too many cars, overcrowded metro lines, water shortage, electricity breakdowns, air pollution, pandemics, etc. are in the end, the by products of excessive population – too many people unwilling to share too few resources.
Q. Earlier in September 8 we were witness to the PM inaugurating the 'Kartavya' path on the Central Vista avenue on which over Rs 500 crore has been spent primarily on beautification on an already beautiful area. Surely this money could have been better utilized on upgradation of other facilities in our city?
A. No, I think the landscape of the Central Vista is essential expenditure. Whether Rs 500 crore was spent judiciously, it is hard to say, but certainly, it wasn't so much beautification as an environmental maintenance and upgrade. The water canals need cleaning, and new filtration systems, the public walkways needed definition, widening and new paving. New plantation was required.
Q. I ask this question because most of our municipal bodies complain of shortage of funds. This non availability translates into their inability to execute basic but much required projects in the areas of waste management, pollution, traffic congestion and water shortage?
A. The trouble is our public agencies and municipal bodies spend almost nothing on public space, not just its upkeep, but the way open area use can be encouraged, highlighted and made more appealing. When was the last time that Connaught Place, its arcades and parks were upgraded; when did Mumbai spend money and effort on the Colaba arcades, or Bangalore on Brigade Road?
Q.This inauguration took place at a time when one of India's premier cities Bengaluru was reeling under massive floods and is representative of Urban mismanagementat its worst. Your views on this.
A. Urban mismanagement is only partially to be blamed on the lack of funds. Mumbai's corroding infrastructure, Delhi's pollution, Bangalore's rain water drainage, Kolkata's electricity – these are all real and serious life threatening situations. But the real problem is administrative. Cities cannot be governed as political entities. Every aspect of urban life must come under one consolidated civic authority – a mayor.
Q.As a leading architect would you agree that our architects and town planners have failed us because some of our most iconic cities are being reduced to little more than over crowded slums. Who would you believe is responsible for this state of affairs and how do we get around this situation?
A. Ugly cities matter less than unhealthy cities. Today Indian cities generate some of the most lethal forms of unsanitary living. Part of it has to do with overcrowding and lack of available resources – clean air, water, waste disposal, and domestic energy. But more than that it is a cultural acceptance of an attitude that forgives and forgets any and all. And works to no standard.
Q. Why are the real estate mafia being allowed to dictate the construction activity in all our cities and how do you see them being reined in ?
A. Real estate is a problem because it is a major funding agent of politics. What's required is a review of land ownership. No private agent – a house owner or a real estate operator – should be allowed to own land. New methods need to be developed to allow building construction on rental land, which can be leased on short term to private occupants.
Q. India's Smart Cities Mission had identified 100 cities covering 21 per cent of our urban population for a makeover in four rounds starting January 2016. This was done to make our cities more environmentally sustainable and economically vibrant. However 49 per cent of the 516 projects for which work orders were issued remain unfinished as per government data. Each of these cities has received to the tune of Rs 1000 crore per city. Many of the designs submitted were found to be financially unfeasible. As an architect, do you think this is the way to have moved forward. Your comments?
A. Our real problem is that we are trying to apply smart city ideas developed for Copenhagen and Amsterdam, to cities that don't even provide access to the most basic services and utilities. Our urban situation of overcrowding, lack of resources, poor facilities, traffic congestion, etc… are closer to cities in West Africa. We need to see how Abuja and Lagos have tackled their problems.
Q. Critics of the Smart City Project complain that it is inherently flawed and instead of creating a parallel structure, should have worked through the existing municipal bodies. Your views?
A.The smart concept needs to be identified and carefully applied to small city neighborhoods so its execution and control can be easily monitored. Such as, say a five year greening project for Mahim in Mumbai, or the pedestrianization of Lajpat Nagar in Delhi. Specific visible intentions for the short term are immediately perceived as doable. They can be immediately seen – as instantly successful, or as abject failures.
Q. We were recently witness to another phenomenon of the demolition of the Twin Towers in Noida built at a cost of Rs 70 crore with another Rs20 crore spent on demolishing them. What does this speak about the state of public architecture in India?
A. Architecture should not be torn down ever, unless it falls apart on its own. The Twin-towers should have been given over to an architectural competition to see what use they could have been put to: a high rise social club, a skyscraper for the homeless. Maybe a new experiment in mixed use housing, something that hasn't been tried so far in a skyscraper
Q. What do you believe is the reason for good architecture to have been so sidelined in our country?
A. Most of the better architects only work for small private clients – building a hotel here, a school there, private residences, beach house and spas. For good architecture to be visible, architects need to be involved in the construction of government housing, schools, offices, railway stations, bus stands, milk booths, roads, bridges…
Q. The excessive push on car oriented cities at the cost of all other means of public transportation has added to this urban congestion and urban chaos. Why have we not been able to revert this trend?
A. The best car city is Los Angeles; the best pedestrianized cyclable city is Copenhagen. We are trying hard to make our cities into Los Angeles, and hope few decades hence to start converting them into Copenhagens. The real guts of Indian municipalities would be to start the process now. Convert the Barapullah Expressway into a city garden walk; make the Bandra-Worli Sea Link into a outdoor recreation park for the city.
Q. Our leaders keep talking about climate change but we are living in cities where the duration of heat waves has increased enormously and where heat is trapped between multi storeyed buildings adding to the intensity of the heat wave. Surely it is high time some other design model should be introduced to suit our local conditions. Your views.
A. Countries like China, South Korea, even Abu Dhabi, have been seriously considering new city models for the past two decades. A country of 1.4 billion with some of the worst possible urban conditions hasn't taken even the most rudimentary steps towards a constructed experiment. Two seriously doable possibilities:
Q. Is to take an existing city or neighborhood and subject it to ideas of climate change. Say Chandni Chowk or Karol Bagh in Delhi and retrofit it with all the necessary devices for energy, electrical utilities, cooling and heating, waste management, pollution control, etc… that would make it consistent with the ideals of climate reform.
 A. Would be to create an altogether new model of a city's complete and basic functions built as an extension to a city-outside Kanpur, Bhopal or elsewhere, with housing, school, shopping and other key facilities.
(Rashme Sehgal is an author and senior independent journalist who has worked in several leading papers including the Times of India, The Telegraph, The Independent and The Asian Age).