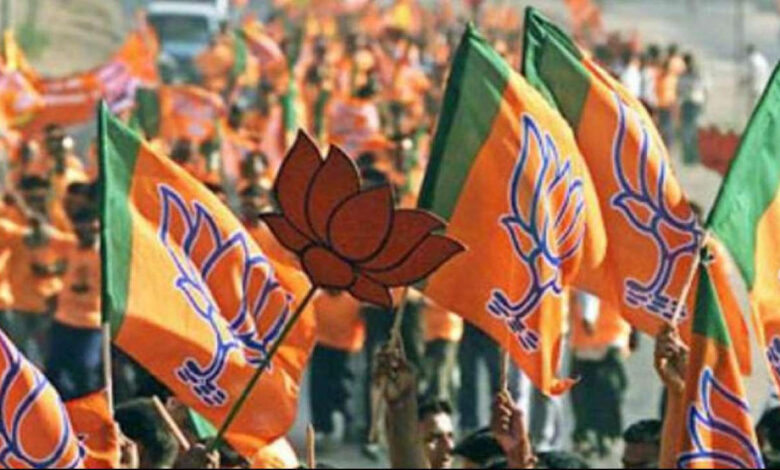 District presidents of BJP likely to be nominated this time in Uttarakhand
B.D.Kasniyal
Pithoragarh, Oct 24
All the district presidents of Uttarakhand ruling Bharatiya Janata Party (BJP) are likely to be nominated before October 28, this year, by a state panel that comprising state president of BJP, state secretary ( Organisation) and the Uttarakhand Chief Minister. .
" As 2024 parliamentary elections in the country are fast approaching, the party high command in inclined to nominate the district presidents as the time to hold elections for these posts is not sufficient, "said Virendra Waldia,  an ex -district president of BJP in Pithoragarh.
According to Waldia, the party high command seems to have decided to give representation to Scheduled Castes,  Scheduled Tribes  and women while appointing district  party presidents in the state this time."Besides these social classes, the balance between dominating Hindu upper castes of Uttarakhand, namely Brahmins and Thakurs will also have to be kept in mind by organisation to get right balance between different social groups, before going to parliamentary polls in 2024,"said Virendra Waldia.
Meenu Bisht, state vice- president of women cell of BJP in Uttarakhand state said that by giving representation to women would send a strong message of women empowerment by the party. " If women are given share in organisational set up at the district level, the step will enhance confidence of women in the ruling party," she said.
Before Corona epidemic the district party presidents of the BJP used to be elected by party representatives various Mandals at district level besides the public representatives of the party from the district. The BJP in Uttarakhand has 19, districts at state level, where the presidents are to be nominated." Besides 13 districts and 1 Mahanagar unit of Dehradun, the party has five  new organizational districts namely  Rishikesh, Roorkee, Kotdwar, Kashipur and Ranikhet, at present," said the BJP leader.