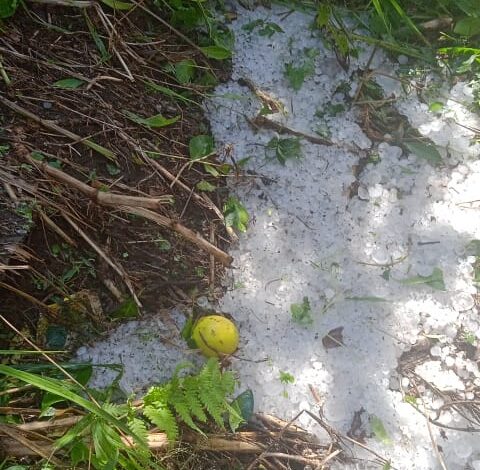 Heavy hailstorm damage crops in Pithoragarh district
B.D.Kasniyal
Pithoragarh, Nov 3
Unexpected and untimely hailstorm accompanied by heavy rains in Kanalichina, Munsiyari and Nachni areas of Pithoragarh district last evening, damaged vegetables and seasonal fruits crops of small farmers of the area worth lakhs of rupees, as the area is known as rich fruit belt of citrus fruits.
"Not only the hailstones lashed the fruit and vegetables crops in lower valleys but heavy snowfall in higher reaches of Dharchula sub-division also halted the annual  winter migration of some villages," said Shalu Datal, a villager from Dantu village of Darma valley.
According to Datal, the villagers of Duktu, Dantu and Dhakar, who were set on winter migration on Tuesday, had to postpone it till  November 6, as the heavy snowfall blocked the route to the lower valleys."The villagers are migrating to lower valleys 15 days ahead of traditional time of migration as the snowfall this year has started from October mid this year," said Datal.
The hailstones in Munsiyari and Kanalichina blocks, not only damaged the crop fields, but even the poly houses, installed by the farmers." Our region from Kanalichina to Mad Manley is well known as fruit and vegetables belt and it was hit badly  by hailstones, rains, damaging lakhs of worth citrus fruits and vegetables," said Laxman Singh, a vegetable and citrus fruit grower in Mad Manley village of the district.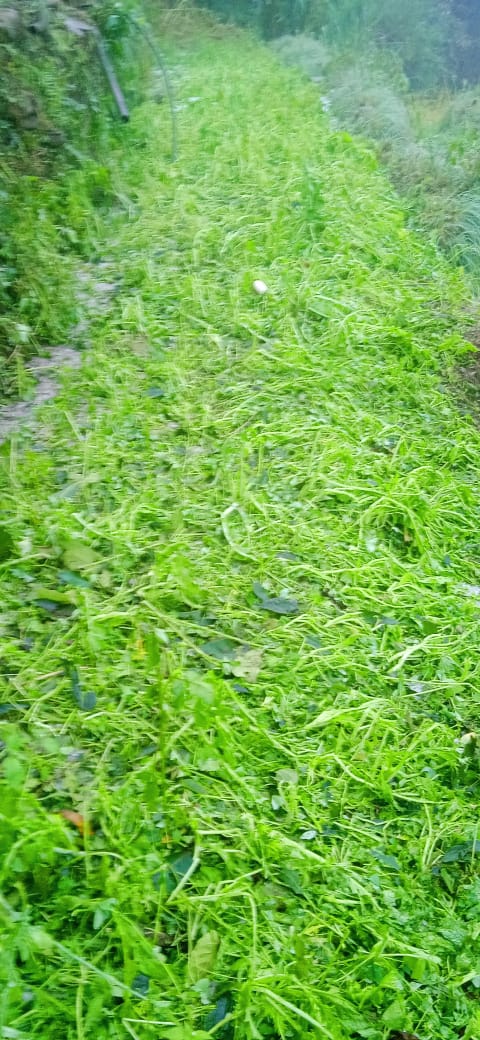 "The severity and pace of hailstones was so high that it damaged electricity transformers resulting into darkness all over the area on Wednesday night," said Ganesh Datt Kapri, a farmer in Satgarh village of Kanalichina block.
Trilok Singh Samant, a progressive farmer of Ringunia village of Kanalichina block said that his farms of  vegetables of broccoli, onion, spinach and cabbage  and 59 plants of papaya were fully damaged by hailstones."I suffered a total loss of over Rs.75000 due to these hailstones. My three poly houses were also fully damaged by this catastrophe," said  Trilok singh.
Bhagat Singh Phonia, SDM of Didihat has said that he has instructed 'Patwaris' of his sub division to assess the real damages to crops and fruits due to this sudden hailstorm and  rains." We have received information of heavy hailstones and losses to crops. We have instructed the revenue officials to assess the damages to farmers ," said the SDM.