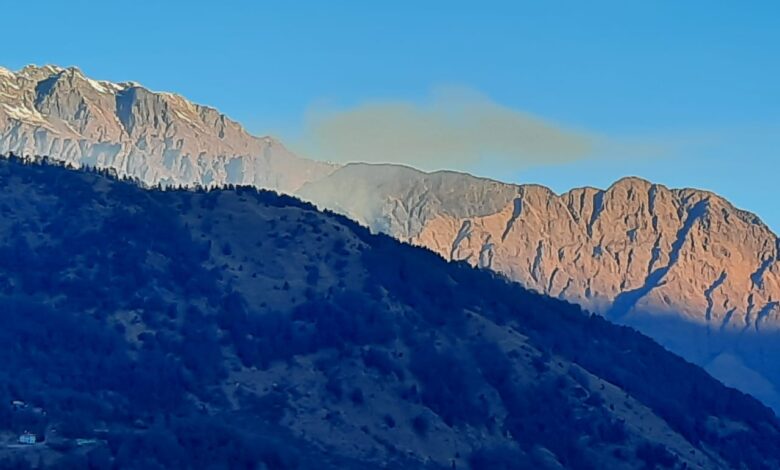 Snowfall eludes winters, water shortages predicted
B.D.Kasniyal
Pithoragarh, Feb 25
Due to insignificant less snowfall in high Himalayan region this year, seasonal glaciers, that used to form in large numbers after winter snowfall, were not formed  which has led to  negligent water deposition in the water bodies of Himalayas and could lead to shortage of water in the summer season in these areas, warned  Bishan Singh Bonal, an IFS officer and former ADG of forest department.
"The seasonal glaciers, that used to form in Dar, Bongling, Chankhar, Orung Chal and Nagling in Darma valley have not been formed this year due to scanty winter snowfall in the valley," said the forest officer, who is also resident of Bon village of Darma valley.
According to Bonal, the snowfall, that used to be visible on peaks of Darma valley, is not visible this year. "It is a cause of high concern that snowfall that used to continue from December till February, did not happen this year. We used to witness closure of routes to Darma valley due to heavy snowfall till last year but the position is not like that and even high peaks are without snow this year," said the former ADG forest of the state.
"The same situation is visible in Vyans and Johar valleys of the district where even the shadowed places of valleys have not witnessed the snow deposits this year after scanty snowfall ," said Puran Pandey, a social activist in Munsiyari.
According to Darma valley villagers, the vehicular traffic to Darma villages is continue even in these months." Till last year, administration had to send labourers and JCB machines to open routes to facilitate smooth summer migration of tribals  but this year, vehicular traffic is running on these routes due to scanty snowfall in winter months, "said Krishna Singh Bonal, a villager of Bon village of Darma valley.
The worried experts are attributing this phenomenon to global warming and causing concern for water shortage in lower valleys during the coming summer months.