woman NCC officer achieve extraordinary milestone
S.M.A.KAZMI
Dehradun, March 22
Major Shashi Mehta, a 42 year old National Cadet Corps(NCC) officer has achieved an extraordinary milestone by her sheer passion for running. A NCC officer, a mother of two young children, she ran to glory bringing not only to herself but also to the state of Uttarakhand and her home town of Dehradun. She ran not any ordinary race or even a marathon but 'Ultra Running', which is one of the toughest runs in the world.
Major Shashi Mehta hailing from Dehradun recently stood first and qualified to represent the country in the 24 hour Ultra Running World Championship scheduled to be held in Taiwan on December 2 and 3, this year. The World Championship is held every two years. She qualified in the track run standing first held at Bangalore on March 18 and 19, 2023. She stood first in the 24 hour stadium run at Bangalore organised by the Athletic Federation of India in which six women runners participated. She has already put in 16 years of service with the NCC.
Explaining the sport, she said that in the 'Ultra Running' event, an athlete has to run for 24 hours. " I ran from 8 am of March 18 till 8 am of March 19, 2023 to get the first position. I ran for a total distance of 196 kilometers ," she said.The event was organised by NEBSPORTS Pvt. Ltd approved by AFI as a qualifying race for 24 hour World championship.
Surprisingly, she was not a runner or an athlete during her younger days. " I took up long distance running after the age of 38 years after being married and having two children. Running is my passion," she said.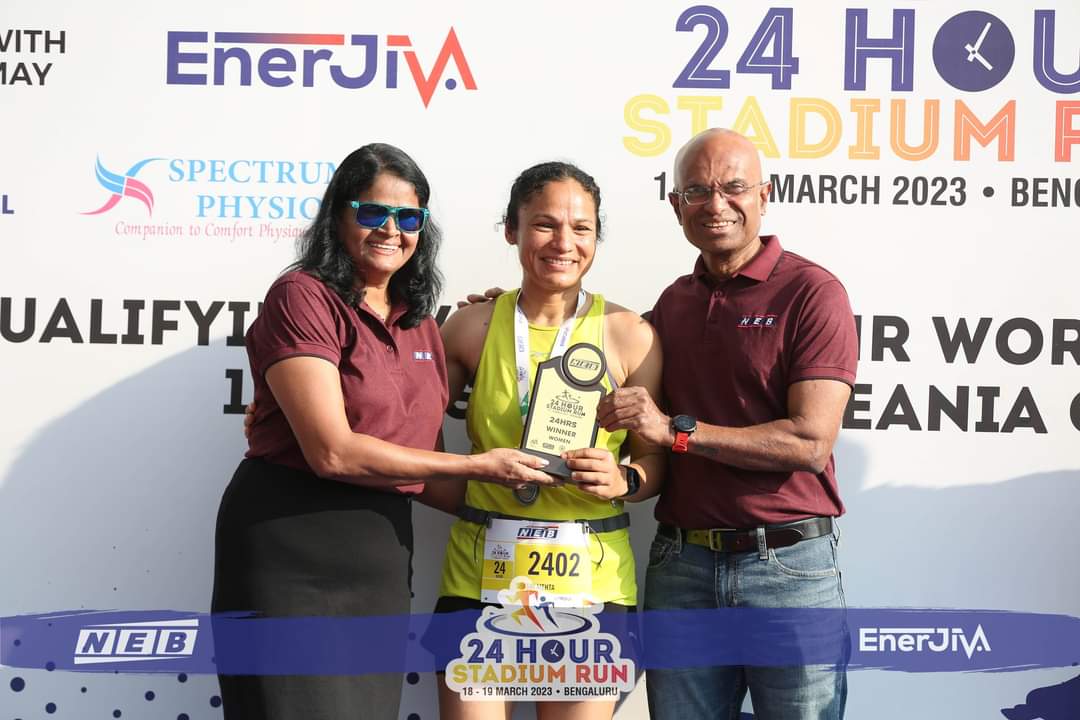 A self-trained 'Ultra Runner,' Major Shashi Mehta started with running marathons in which she excelled .She said that there is nothing which others particularly girls and women cannot do. "Running is the genes of the human beings and they had been doing it since they are there on this planet. The only criterion is to have strong will, endurance and passion for running," she added.
She was felicitated on her achievement by Pleasant Valley Resident Society where she stays with her family. Her elder son is 10th class while younger daughter is in 6th class. Suryakant dhasmana, Senior Vice-president of Uttarakhand Congress and President of the Society while complimenting her hoped that she wins the 24 Hour Ultra Running World Championship later this year.