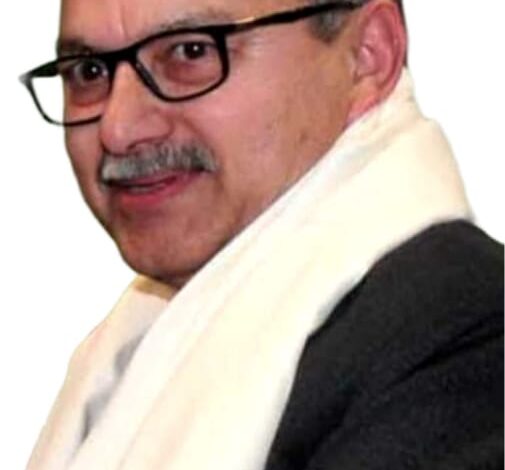 Sukesh. C. Khajuria demands 'Right to Health' on the lines of Rajasthan in J&K
Jammu, April 11
Senior social activist Sukesh. C. Khajuria today demanded 'Right to Health' for the residents of union territory of J&K on the lines of Rajasthan Government. Sukesh. C. Khajuria has urged Lt. Governor of J&K Manoj Sinha to come up with 'Right to Health' programme In J&K.
Sukesh C. Khajuria who has been fighting for better and cheap health facilities for the poor for the past more than four decades, In a statement said that the poor people of J&K are the most oppressed in terms of health facilities as the government facilities are negligible and non-existent in many areas while private health care is beyond their reach.
He called upon the Lt. Governor of J&K to emulate the legislation brought in by the Rajasthan government to provide right of health to every resident of the state. The Rajasthan government has decided to provide Rs.25 lakh free health insurance along with Rs. 10 lakh accident insurance.
Sukesh C.Khajuria further said that it was the paramount duty of the state to provide free health facilities as a right to life has been guaranteed under article 21 and 47 of the Indian Constitution. He urged the Lt. Governor to rise above narrow political considerations, and immediately come up with initiative in J&K.
He said that the step would go a long way in providing better health and medical treatment to the common people and make J&K a true welfare State. "Lt. Governor only needs a strong will, rising above political consideration to implement this path breaking step of Congress Govt.," added Khajuria.