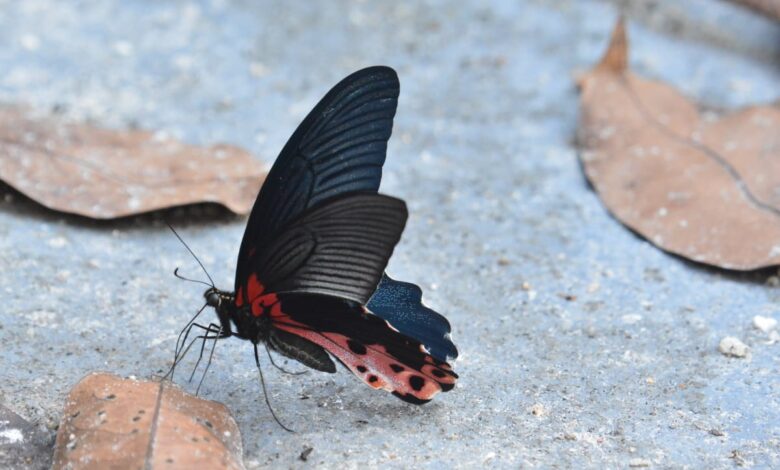 Rare 'Red Breast' butterfly found after 70 years in Munsiyari
B.D.Kasniyal
Pithoragarh, April 20
A rare variety of butterfly known as  'Red breast,  has been re-discovered after 70 years at Balanti bend in Munsiyari sub- division of Pithoragarh district during the 4th counting of species of butterflies which concluded recently in the district.
"Out of a total 203 species of butterflies counted in the district, we found the rare species of 'Red breast', in Munsiyari after 70 years," claimed Jagdish Bhatt, Director of Wings Foundation, a NGO, that took the butterfly counting for the  4th consecutive year from April 2 to 14 this year in coordination with District Forest Officer, (DFO), Pithoragarh.
"Most of the species of butterflies were traced in Madkot, Khalia Top, Balanti farm and Askot wildlife region of the district," said Mohan Dagare, DFO, Pithoragarh.
According to DFO, due to varied weather of the region of Madkot to Khalia top in Munsiyari, the area is most suitable for varieties of butterflies." The counting was taken by Wings Foundation volunteers with the help of forest personals ,"said the DFO.
According to the Wings Foundation chief, while the volunteers could find rare species butterfly, of 'Red Breast', some of varieties fonnd last year could not be traced this year. "These varieties include, 'Mountain Tortoise butterfly', protected under schedule 2 of Wildlife Protection Act 1972, could not be traced after 2 days of search by volunteers," said the Wings Foundation sources.
Pithoragarh DFO Jeewan Mohan Dagare has said that the butterfly count season is making people aware towards protection of butterflies found around them.