Uttarakhand Health Secretary Dr. R. Rajesh Kumar takes upon himself to provide better health, medical facilities to 'Char Dham' , Hemkund Sahib pilgrims
S.M.A.KAZMI
Dehradun , April 21
With 'Char Dham' Yatra starting in Uttarakhand from tomorrow , Uttarakhand Health Secretary Dr. R. Rajesh Kumar has taken upon himself to personal supervise the preparations of health and medical facilities enroute the 'Char Dham Yatra' and Hemkund Sahib pilgrimage route in the Garhwal Himalayas.
The annual Char Dham Yatra to the revered Hindu pilgrimage places of Yamunotri, Gangotri, Badrinath and Kedarnath starts this month. While the portals of Yamunotri and Gangotri dhams will reopen on April 22, theKedarnath temple will reopen on April 25 and Badrinath on April 27. The famous Sikh Gurdwara of Hemkund Sahib will also reopen on May 20 this year.
Dr. R. Rajesh Kumar, an IAS officer of 2007 batch has a reputation of being one of the most efficient, honest and hard working officer of the state government and he has proven it again. In a Himalayan state which has a bane of senior officers shirking to move up the hills to look into the grievances of the people living in the remote and inaccessible areas, Dr. R. Rajesh Kumar this time has taken the task to provide better health and medical facilities to 'Char Dham Yatra' and Hemkund Sahib pilgrims.
A record more than 19 lakh pilgrims had visited the 'Char Dham Yatra' in the year 2022 and it was expected that the number will increase this year.  The lack of health a and medical facilities on the Char Dham yatra route has been major concern of the state government. During the 2022 yatra season a total 311 pilgrims had died. A total of 80 per cent deaths were due to medical issue particularly cardiac arrest and 20 per cent due to accidents during Yatra season. A total of 135 pilgrims died at Kedarnath, 80 at Yamunotri, 75 at Badrinath and 21 at Gangotri in 2022. Most of the old pilgrims suffering from morbidities and heart conditions succumbed to harsh winter conditions or exhaustion in the Himalayas. The state government this year has planned to provide better health and medical facilities to the pilgrims and Health Secretary R. Rajesh Kumar has taken upon himself to do so. R. Rajesh Kumar had earlier worked as District Magistrate of Dehradun, Pithoragarh and Uttarkashi districts.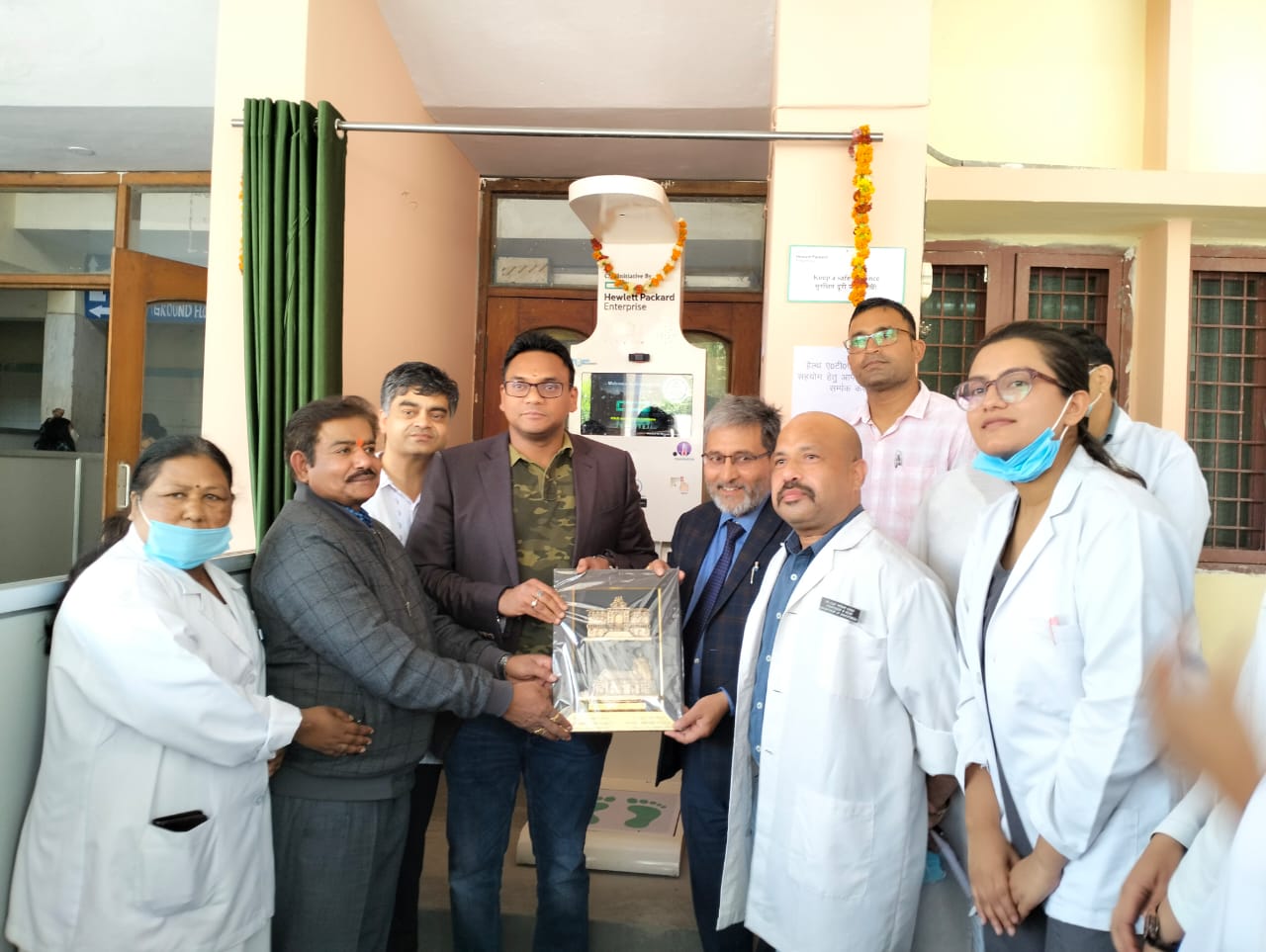 Last week, for three days he visited the hospitals and Primary health centres enroute and personally checked the availability of medicines, doctors and specialists at all those places. While, going to Badrinath Dham, 38 kms ahead of Joshimath, the closed road did not deter him as he walked on foot to reach and conduct a personal supervision of the health and medical facilities available there. A checked the progress of the 50 bedded hospital coming up at Badrinath and also visited the Pandukeshar and Govindghat which are important stops for Badrinath and Hemkund Sahib pilgrimage centres.
He also checked the performance of the Health ATMs being installed at 50 places enroute Char dham yatra. He said that efforts are on to improve the health and medical facilities during Char dham yatra and these ATMs will help the pilgrims. These health ATMs provided by Hewlett Packard company will do 70 medical tests of any patient free of cost. These ATMs have been installed in PHCs and hospitals and sub-hospitals enroute the yatra,
—————