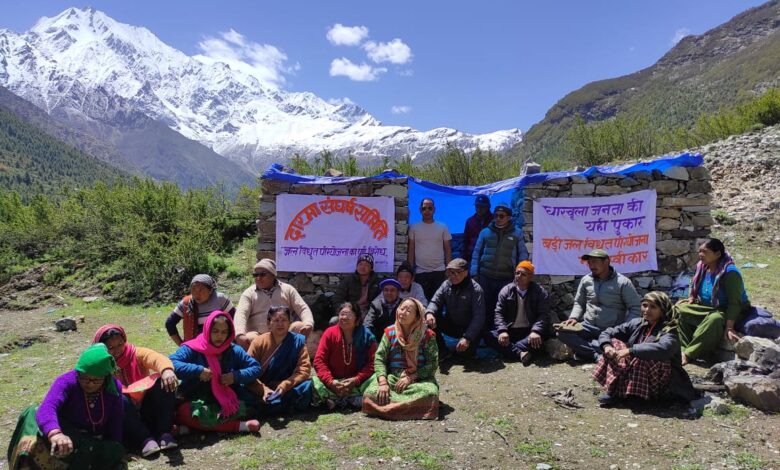 Darma valley villagers resume protest against Baling hydro-electric project on Indo-China border
B.D.Kasniyal
Pithoragarh, June 4
The villagers of Darma valley in Pithoragarh district on Indo-China border, who reached their villages following summer migrations held a demonstration against the construction of a proposed tunnel for the 135 MW hydro-electric project at Baling village of Darma valley
The two day long demonstration was held in Dhakar village of the valley which is situated at 10662 feet high from sea level.
"We have demanded that the project be cancelled immediately as this will devastate the fragile ecology of Darma valley villages that are highly sensitive to landslides in these higher Himalayan valleys," said Puran Singh Gwal, president of Darma Sangharsh Samiti, a body of villagers opposed to the project.
The nodal agency for the hydro-electric project namely Tehri Hydro-electric development corporation (THDC), has not only put up  tents on the private land of villagers but also started digging several tunnels in the area as the experiments on soil sustainability is being done  by the company ."If the company does not leave the work of survey of the project, the villagers will start an indefinite dharna at sub division headquarter of Dharchula after 15 days time," said Narayan Singh Dariyal, patron of Darma Sangharsh Samiti.
" We have sent a geologist to the site, who has finalised his report and came to the conclusion that there is danger to the villages from the proposed project. We will again talk to villagers informing them of about the report," said Reena Joshi, District Magistrate, Pithoragarh.