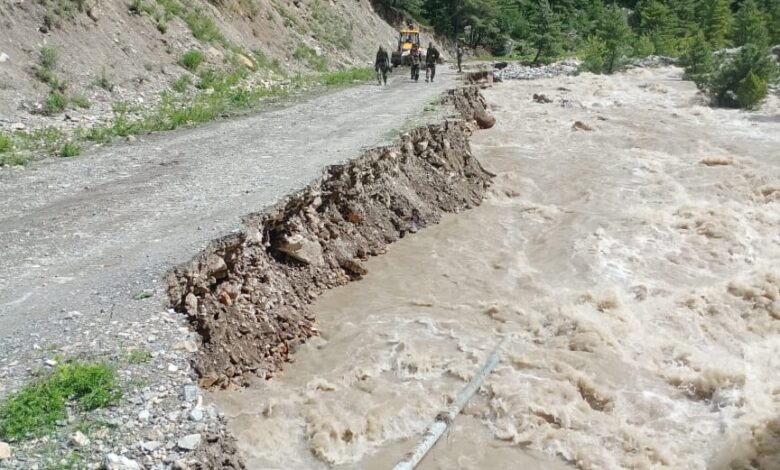 B.D.Kasniyal Pithoragarh, July 19 A cloudburst has occured at Kalapani, near Indo china border early morning today. Pithoragarh district magistrate Reena Joshi said.
"The cloud burst, that has occured early morning today, resulted into washing away of a bailley bridge constructed by BRO at this part of indoChina border however no information of any casualty has been received."said the DM.
According to local villagers of Gunji, the debris that covered the road and river flow, slides from Nag Parvat on Tuesday night."the incident occured at 1 km down from Kalapani and resulted into washing away of BRO bailley bridge."said Brijesh Hotiyal, a villager of Gunji village.
According to a BRO commander Harish Kotnala,the bailley bridge that was washed away in cloudburst was 100 feet long and of 3 tons of weight capacity."besides this, 100 meters of road, to Kalapani and Lipulekh security post at Indo china border, has also been washed away due to this cloudburst, we will regain the road soon."said the BRO officer, deputed at the location.