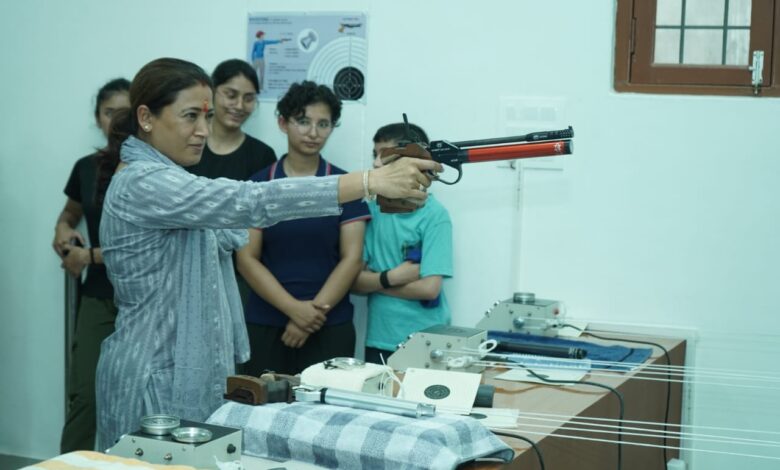 Uttarakhand ready to host 38th National Games next year: Rekha Arya
B.D.Kasniyal
Pithoragarh, Aug 17
Uttarakhand  Minister of Food, Sports, Youth, Women and Child Welfare Rekha Arya  announced here today that the state is ready to host 38th National Games, scheduled to be held months of October-November, 2024.
Talking to media persons during her three days visit to the district, the minister said that over 38 sports events have been proposed to be included in the next year  National Games, that would  be organised in five districts of the state. "The events will be organised in Haldwani town of Nainital, US Nagar, Haridwar, Dehradun and Pithoragarh,"she said.
"The possibility of holding Boxing competition in Pithoragarh district, are high as the district has good infrastructure for boxing event, "said the Minister.
The minister inspected under construction sports hostel at Lelu village and instructed upgrading of Boxing ring up to National standard and inaugurated newly constructed shooting range in the sports complex.