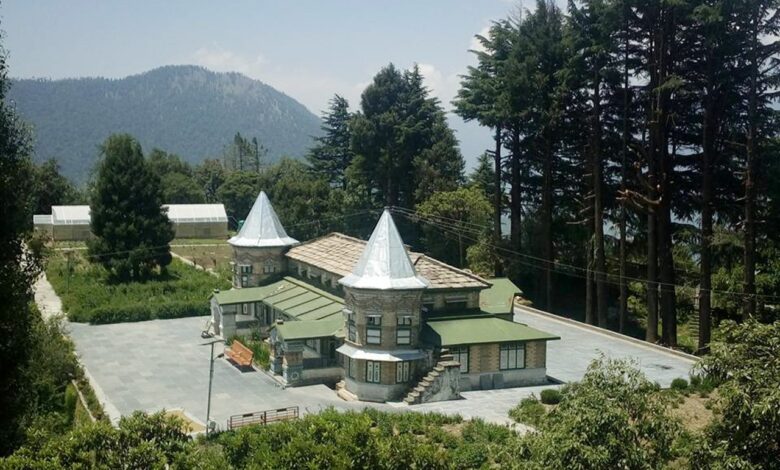 Chaudans valley tribals seek audience with PM Modi during his visit
B.D.Kasniyal
Pithoragarh, Sept 25
Rang tribals of Chaudans valley, near Narayan Ashram, where the Prime Minister Narendra Modi is likely to stay for one night during his proposed visit to the region on October 11and 12, 2023 have requested the BJP state leadership to let their delegation meet the Prime Minister during his visit to the region.
The tribals of Chaudans valley have formed an organisation, named as Chaudans Sewa Samiti, for the purpose.
" The tribals of Chaudans valley, wants to honour the Prime Minister according to their customs ,when he reaches the Narayan Ashram for night stay on October 11, 2023," said Parkash Singh Gunjiyal, newly elected president of Chaudans Sewa Samiti.
"The representatives of all 14 villages of Chaudans valley, in a letter have requested the BJP state leadership to let their demands of regional development be sent to Prime Minister's office to acquaint him of these demands," Said Mahendra Budiyal, a ruling BJP leader.
The tribals of 14 villages of the valley, have demanded that the region of Tawaghat, Narayan Ashram and Gabalathan, be developed as spritual region besides the strategic one." We have also demanded from Prime Minister to open a Krishi Vikas Kendra ( KVK) in the region to develop regional crops, Himalayan herbs and a fishery center at Jyoti Nullah in the area," said Parkash Singh Gunjiyal.
The villagers have also demanded to develop the Chàudans valley from agricultural, herbal and crafts points of view, Chaudans be declared as a heritage valley, and a bio diversity farm be opened in the area for preservation of traditional herbs and other vegetables."We have also demanded revival of our handicrafts and wollen crafts by giving protection to it so that villagers could get livelihoods by these crafts," said the letter.
The Chaudans tribals have also demanded from the prime minister to open a center in the area for research on tribal music and dances, prevalent in all three valleys of Vyans, Chaudans and Darma valleys." We want the traditional tribal music and dances be protected with the blessings of Prime Minister as these arts are fast depleting ," said Parkash Singh Gunjiyal, newly electyed president of Chaundans Sewa Samiti.
Other demands placed by Chaudans tribals, included construction of Narayan Ashram to Gasku motor road, giving smooth communication and health facilities in Chàudans valley villages and converting Government Inter College (GIC),Pangu as a 'Navodaya Vidhyalaya'.