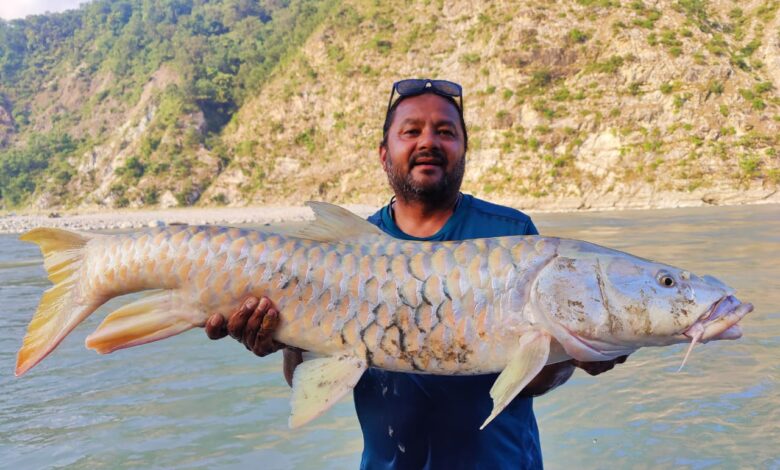 Angling, Rafting competitions held in river Kali
B.D.Kasniyal
Pithoragarh,Sept 29
Mohan Rayal, an angler from Almora stood first by catching a 19 kg 'Mahshir' fish in an  international angling competition, organised by Uttarakhand Tourism Development Corporation at Chuka region of River Kali in Champawat district of Kumoan region. The three days International Angling Competition, under catch and release mode, concluded today.
"Mohan Rayal, who caught the heaviest Mahashir fish of 19 kg, also has a record of catching a 35 kg Mahashir fish at Boom range of the same river  last season, "said Girija Joshi, District Information Officer, Champawat.
The International Angling and National Rafting Competition was inaugurated on September 27, 2023  by Col, Ashvini Pundir (retd) , executive officer of tourism department of the state.
"The state government is giving special weightage to adventure tourism activities in the state and we are opening aero adventure centres at various places in the state. We have also doubled the number of students at National Institute of Mountaineering (NIM), Uttarakashi," said the tourism department officer.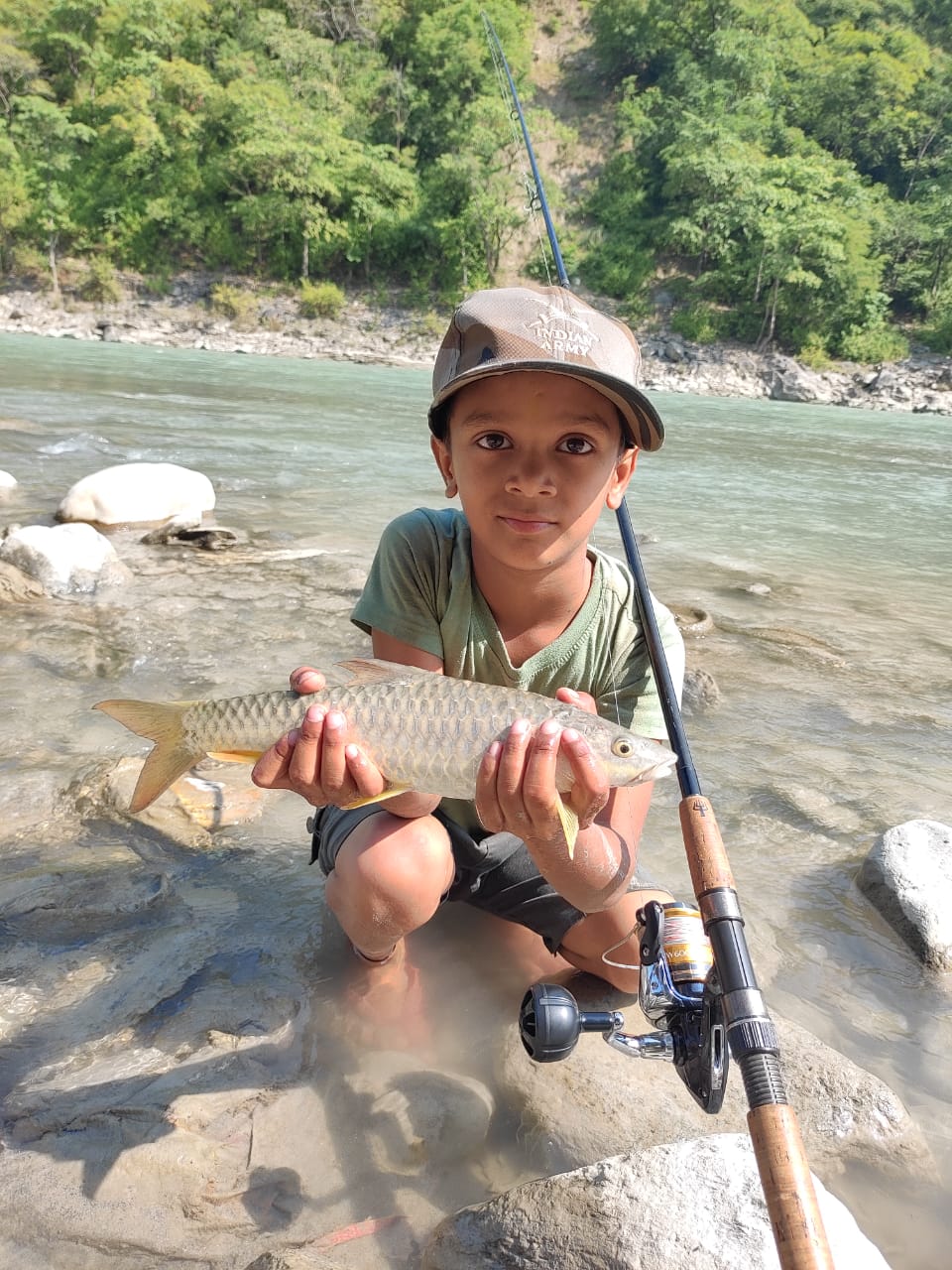 A total of  19 anglers caught  a total of 12 fishes during the three days time. "The angling competition was in two categories, in highest weight and highest number category, while Rayal stood first, R. Pondi of Tamil Nadu stood second in weight category by catching a  17.7 kg Mahashir fish, followed by  Daniel Pant of Almora. The highest number of fishes caught category was won by Prateek Singh of Noida , who caught three fishes in three days time, Abdul Asif, of Telengana followede Prateek by catching two fishes," said Girija Joshi.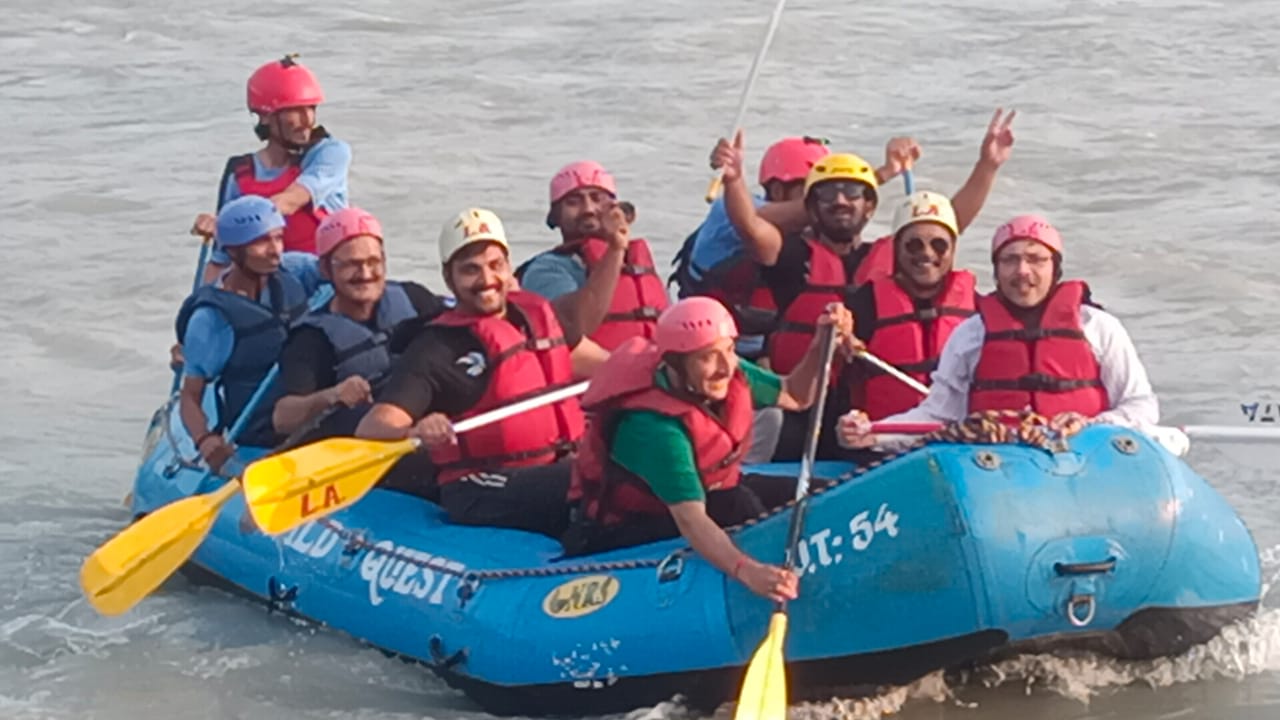 "Besides the international level angling, a national level rafting completion was also organised simultaneously, in which over 15 teams of rafters including four teams of women, participated. The rafters undertook 13 km long rafting in the river," said the information officer.
Besides the  rafting teams from Karnataka, Kerela, Telengana,Tamil Nadu, Rajasthan, Delhi, Haryana Uttarakhand, Indian Navy, Indian Army and teams from Bangladesh and Nepal also took part in the competition." The rapids of river Kali are attracting adventure lover rafters, and the future of adventure sports in Champawat is bright," claimed  Navnit Pandey, District Magistrate, Champawat.