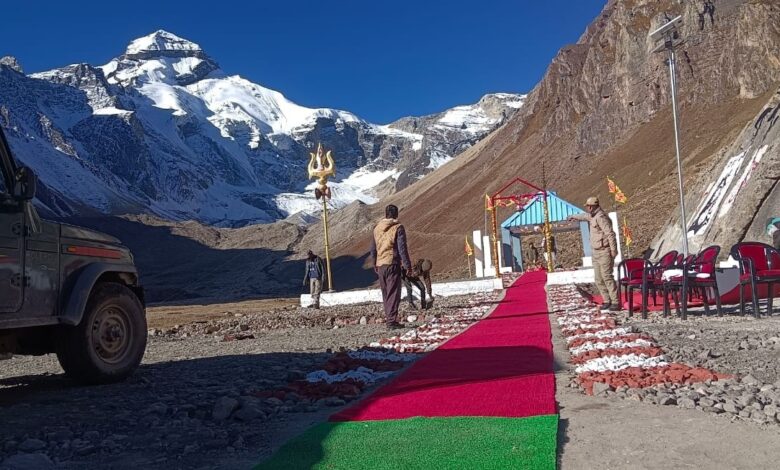 B.D.Kasniyal
Pithoragarh, Oct 8 Prime minister Narendra Modi's programe to Champawat district has been canceled.
Prime Minister will visit Jageswar in Almora and Jolingkong in Pithoragarh and will address a public rally in Pithoragarh town on October 12.
The proposed two days programe has been reduced to one day only, according to official sources.
"We have been informed by SPG of the PM that his visit to Champawat and stay at Adweta Ashram, Mayawati has been cancelled,."said Navnit Pandey, District Magistrate, Champawaat.
According to BJP state president, the Prime Minister will now visit the state for one day, on October 12th. During his visit he will have Darshan of Adi kailash and Jageswar temple complex besides addressing public meeting in pithoragarh.
According to prior programe, the Prime Minister had to visit Jolingkong temple of Shiva and Parwati, and after Darshan of Adi kalash peak, will have stay at Mayawati Ashram in Champawaat, but according to revised programe,he will now visit Jolingkong and Jageswar on 12th October and probably fly back to New Delhi same day after addressing a public rally in Pithoragarh.