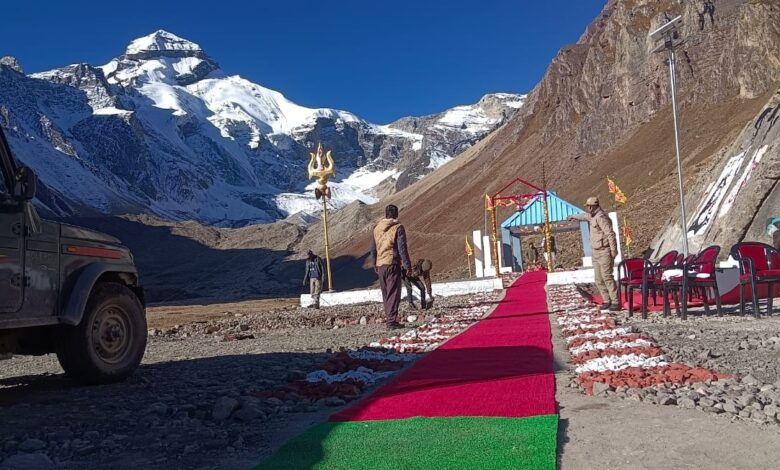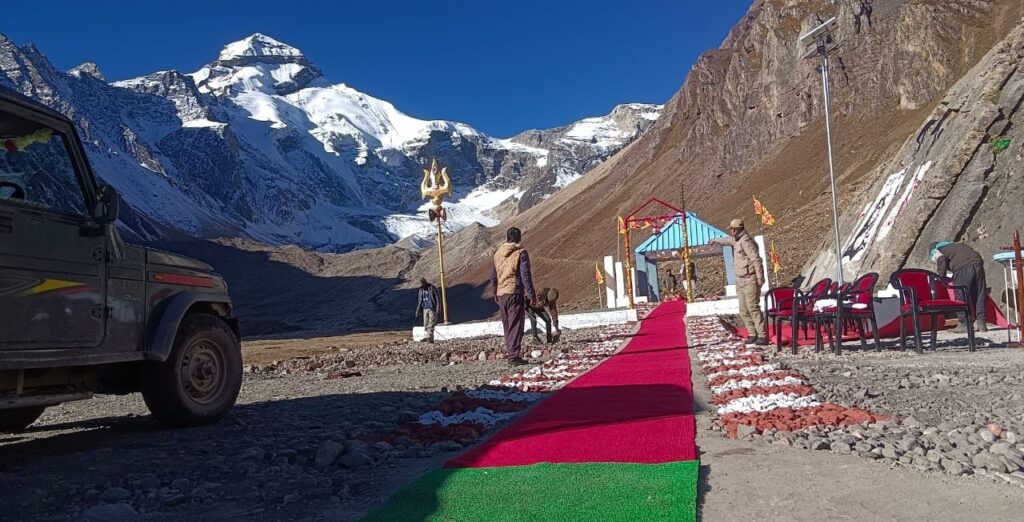 B.D.Kasniyal
Pithoragarh, Oct 9 The viewpoint to watch Adi Kailash peak is ready to receive Prime Minster Narendra Modi for his proposed visit to Pithoragarh on Oct 12, 2023. The Rung Kalyan Sanstha, an organisation of Rung tribals of Darma, Vyans and Chaudans valleys of Dharchula sub division of Pithoragarh district, will welcome Prime Minister Narendra Modi according to their traditions and will also present a memorandum to him demanding declaring Adi Kailash as Fifth Dham of Uttarakhand, Ashok Nabiyal, patron of the organisation said.
"After the Prime Minister alights from his helicopter at Jolingkong, a group of traditionally attired rung people will make him wear Ranga(Traditional turban) and Byathalo (traditional upper garment), followed by traditional cultural programe by the group of women," said Ashok Nabiyal, patron of Rung Kalyan Sanstha.
According to Nabiyal,the Rung museum, situated at Dharchula is being taken temporarily to Jolingkong, to make Prime Minister view the traditional goods used in ancient time as utensils, ornaments, outfits and armaments for defence used by ancient Rung people."We hope the Prime Minister will address our delegation briefly to encourage our traditions and culture, " said Ashok Nabiyal.
The Prime Minister is proposed to reach Jolingkong region of Adi Kailash on October 12th, to worship Lord Shiva and Parwati and to view the peak of Adi Kailash."The view point of Adi Kailash has been made some 500 meters away from the Jolingkong helipad," said a BRO officer.