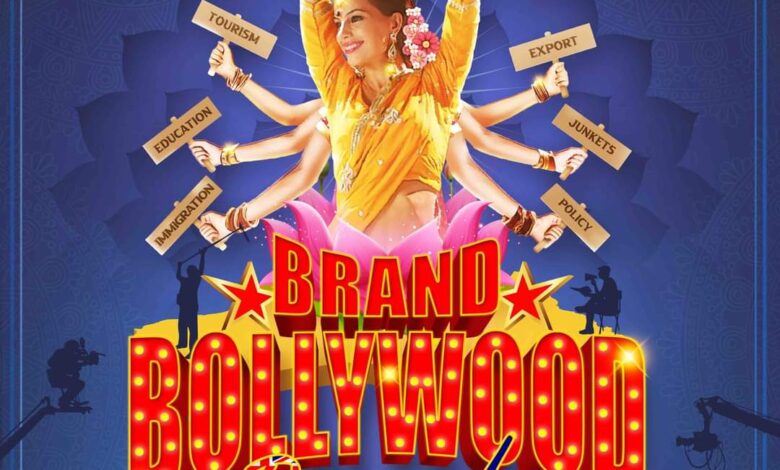 Doon Boy Anupam Sharma comes up with his documentary 'Brand Bollywood Down Under'
Dehradun, Oct 14
Anupam Sharma did his 12th from the St Joseph's Academy, Dehradun. He left for Australia and started an onwards journey in which he carved a unique niche in a foreign land with his creativity in the last three decades. Anupam Sharma has come up with his latest documentary 'Brand Bollywood Down Under' which he believe originated from the urge of celebrating Hindi mainstream cinema in all its glory.
He further said that there was  a need for a documentary for every aspect of Australia and Bollywood.  "There is a need for a global documentary on Bollywood or popular Indian cinema. There is a need for a documentary on Australia and India film links from trade, film, political and social points of views," he aded
Having studied films abroad and living in the west, he is amazed that when one Googles Bollywood, they will find over 1.51 billion hits in 3 seconds, that's 1/3 of a second. "You look around, there are Bollywood dance classes, shows and theme parties. Still, there is nothing comprehensive on why it is called Bollywood, who named it, how popular Hindi cinema got the name of Bollywood, what are its origins and many such questions which have never been addressed cohesively and comprehensively."
"Everyone was apologising for Bollywood, sheepishly being embarrassed, and scared of ridicule. I hated that. Hindi popular cinema no matter what you call it Bollywood, mainstream, popular, is deeper in form and content and 'seriously entertaining' and needed to be celebrated," he said
Music composer duo Salim-Sulaiman teamed up with superstar singer Arijit Singh for a dance number for the film.  Describing the song, Salim-Sulaiman said: "Anupam was very clear. He wanted a foot-tapping song that represents Indian cinema in a very cultural and a beautiful way."  They explained that the mood and the emotions were more metaphorical than direct.
Describing the hook line, they said, "When a maker wants to make a film, he wants to invite the audience to come and sit in the theatre and watch the film. That's the basis of this hook line."  The filmmaker received a lot of appreciation from the members of the Hindi cinema.
"Documentaries are not commercial and are labour of love, so I was overwhelmed with gurus like Anupam Kher and well-wishers like Sajid N, and Vipul Shah, and giants like Samir Nair, Amit Khanna, Ritesh Sidhwani Harman Baweja and his whole family, Farhan Akhtar and Fardeen along with internationally renowned Leena Yadav and Srishti Behl who gave their time for interviews," he explained.  Rakesh Roshan, Aamir Khan Productions and SRK Red Chillies, VCP films and other film studios also helped the makers.