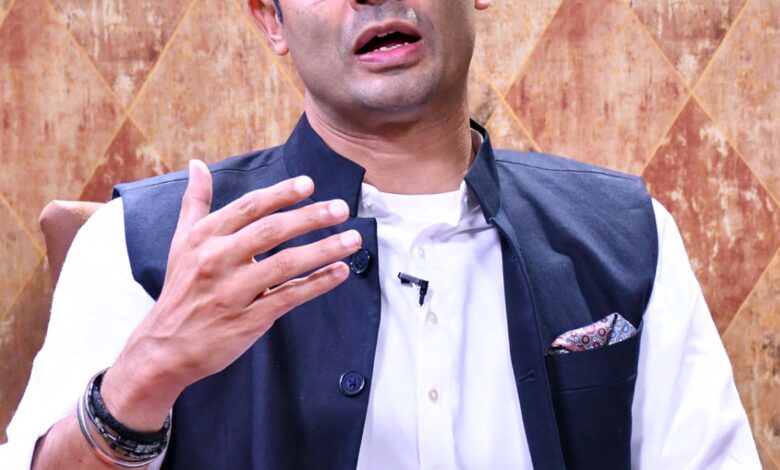 Mann govt. has given slow poison to Rural Health Infra of Punjab: Jaiveer Shergill
Chandigarh, October 18
BJP National Spokesperson Jaiveer Shergill stated that ever since AAP has assumed power, the health sector, particularly rural healthcare, has all but collapsed in Punjab.
In a statement issued today, Shergill expressed extreme dismay over the shoddy functioning of the government in the health sector. He said that rural dispensaries, considered to be the backbone of rural healthcare are in shambles and are without even basic medicines. He further added that the urban health system also portrays a sorry state of affairs. "The tall claims of the Bhagwant Mann-led AAP government with regards to providing health facilities are all a sham. The ground reality is completely different", he said, while expressing his anger over the government's miserable failure to cater to the basic health requirements of the people of the state.
Shergill  also said that because of the wrong policies of the AAP government, 564 rural dispensaries in Punjab are dying a slow death. "As per reports, the rural dispensaries, which cater to around 60 per cent of people residing in rural areas, are in complete neglect", he rued. Elaborating that a large chunk of rural dispensaries are in deplorable condition, BJP Spokesperson pointed out that as per media reports, the condition of buildings of several dispensaries is so bad that they can collapse anytime.
he further stated  that the unavailability of even basic medicines like paracetamol at rural dispensaries speaks volumes, as to how bad the situation is. "What is shameful is the fact that Rural Medical Officers (RMOs) posted in many of the rural dispensaries are paying out of their pocket to purchase medicines so that patients do not suffer", he said, while coming down heavily on Chief Minister Bhagwant Mann for making tall claims of taking path-breaking initiatives in the health sector.
Shergill charged that Mann was quoting "fudged figures" of patients visiting Aam Aadmi Clinics only to justify himself and get cheap publicity. "Fake OPD Registration is being done at several Aam Aadmi Clinics, the proof of which is that even the Punjab Health Minister has ordered a probe into the matter", he added.
"Out of a total of 664 Aam Aadmi Clinics, a considerable number of clinics are without requisite infrastructure. It is ridiculous that there are many places in the state, especially in border districts, where there is just one Aam Aadmi Clinic at a distance of 35 KM, whereas in many areas, one will find two Aam Aadmi Clinics at a distance of mere 1 KM", he ridiculed.
Highlighting another important issue, the BJP leader said it was a matter of grave concern that in the absence of hearse vans at government hospitals in the state, relatives of the deceased have to suffer a lot.