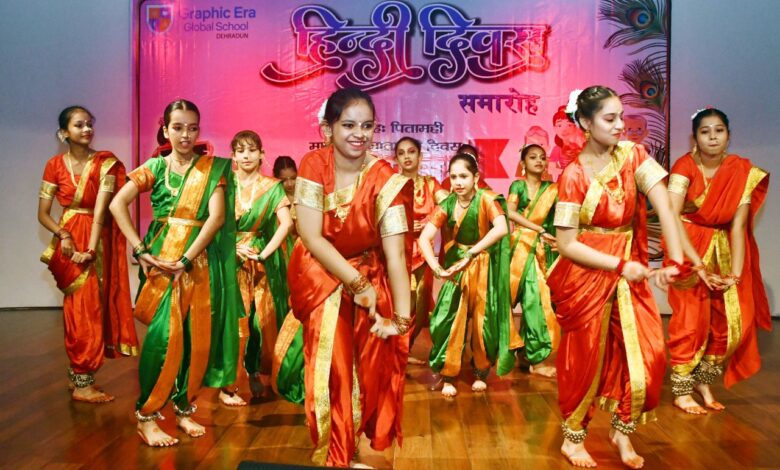 Health and entertainment are important for children: Lakshmi Ghanshala
Dehradun, October 20
President, Graphic Era Educational Society, Lakshmi Ghanshala, said that it is very important to connect children with their education but health and entertainment are also very important for them.
Graphic Era Global School organised an event where Lakshmi Ghanshala said that the energy of children can be given a positive form through sports, it  will also help in maintaining a healthy mind. She further said the present day  mechanical life, harmony and values have become more important. It is essential to take care of all these for the overall personality development of children and Graphic Era is giving it priority to it in its institution.
Various activities were organized to celebrate Hindi Diwas and Grandparents Day, which included essay writing, story writing, speech, poetic recitation, shlok recitation, bhajan etc. Grandparents of the students also took part in these recreational activities.
The winning students were encouraged by Chief Guest  Kamla Pant by giving them certificate. Principal of Graphic Era Global School,  Seema Issar and Lalit Mohan Sharma were also present in the program.