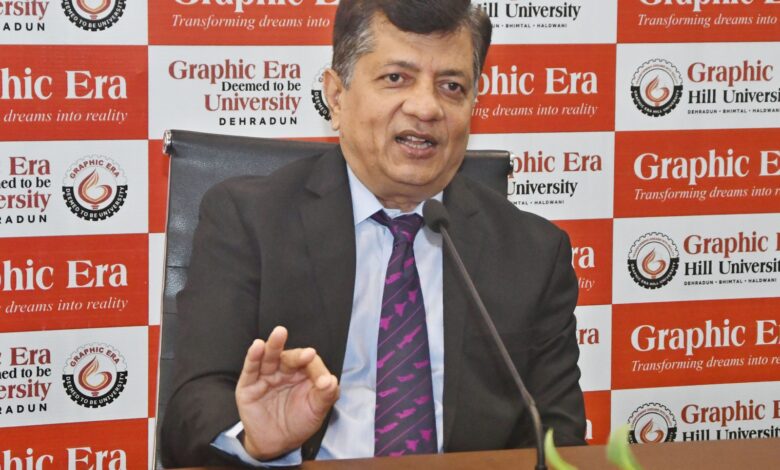 Aerospace Engineering future belongs to Unmanned Aerial Vehicle
Dehradun, Oct 26
India's veteran scientist and former Director General of Defence Research and Development Organisation, Dr. Sudhir Kumar Mishra has said that the holistic future of aerospace engineering is related to unmanned aerial vehicle. This field holds enormous potential for job opportunities, he added.
Dr. Sudhir Joshi was addressing a workshop on the topic "Exploring Changing Dynamics in the Indian Aerospace and Defence Industry" at Graphic Era University. He explained the structure, various uses and working of aircrafts and missile in detail.
Describing  the challenges that occur in maintaining aircrafts, he said that aircraft maintenance is a highly regulated field as smallest faults can cause fatal accidents and so is important for the engineers to be highly skilled. While answering the questions of students, Dr. Mishra gave details of the specialities of future engineers. Along with studies, maintaining personal hygiene, mental and physical well being are the skills required for success. He also inspired the students to read novels related to the history of engineering. The workshop was organised by Graphic Era's Department of Aerospace Engineering. Vice Chancellor Graphic Era Hill University Dr. Sanjay Jasola, HOD Dr. Sudhir Joshi, Prof. Ritvik Dobriyal and Punit Gupta were present in the workshop.