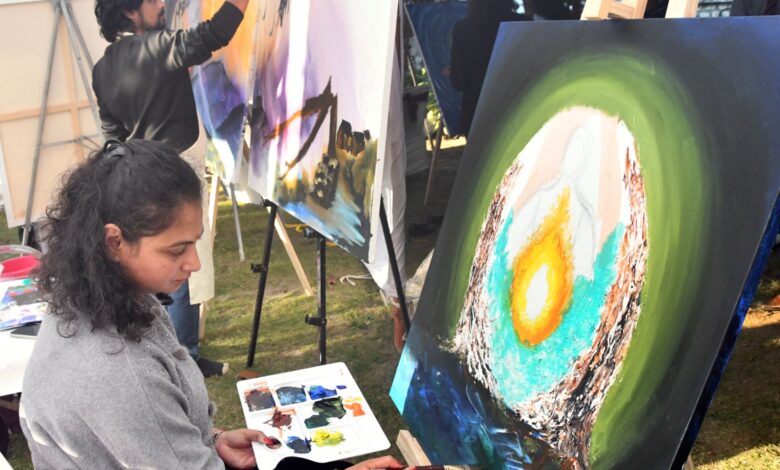 Message of Disaster Management through Art at Graphic Era University
Dehradun, Oct 30
A two- day painters workshop on National Day of Disaster Risk Reduction as part of the 6th World Congress on Disaster Management started at Graphic Era Deemed University, here today.
Director General of UCOST Dr. Durgesh Pant who was chief guest on the occasion mentioned about the  various themes of this workshop and addressed the issues of environmental conservation, disaster preparedness, climate change, etc.
Vice Chancellor Graphic Era Deemed University Dr. Narpinder Singh said that art has the potential to communicate messages strongly and for this purpose the workshop would be able to inspire people about environment conservation.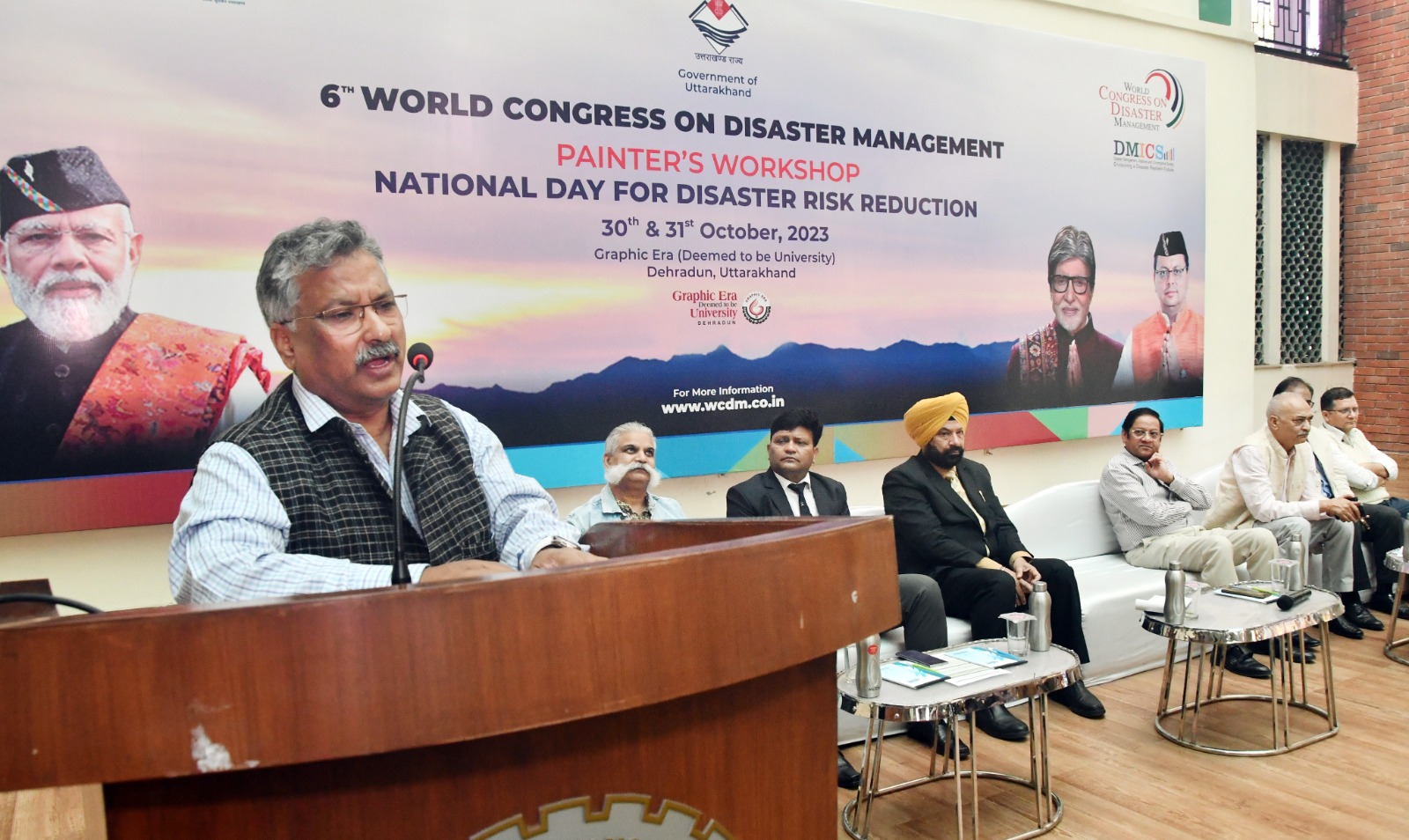 Artists from all over the country are participating in the workshop and to spread awareness about disaster management through their creative attempts. Prof. Ram Viranjan, Prof. Sunil Vishwakarma, Prof. Shekhar Chandra, Dr. Lakshaman Prasad, Dr. Sanjeev Arya, Mr. Narsimha Murthy, Mr. Eshwar Pattar, Mr. Prakash Upadhyay and Yatin Kandpal showcased their artistic paintings.
National Convener, World Congress Disaster Management Dr. Anand Babu, DIG  Raj Kumar Negi, faculty members and students were also present in the workshop.