15th Kumoani language conference conclude with resolve to get it constitutional status
B.D.Kasniyal
Pithoragarh, Nov 6
With a resolve to enrich the Kumaoni language literature in all it's forms so as it to make it's entry into the Eighth Schedule of the Constitution, the 15th  Kumaoni Language Conference concluded here today.
The three days conference was initiated by 'Kumaoni Bhasha Sahitya Aum Sanskriti Prachar Samiti', Kasar Devi, Almora, and organised by Dr Ashok Pant, a local educationist at a local banquet hall near the town.
"We term it a successful a conference as more than 400 language lovers including new generation members took part in this conference," claimed Hayat Singh Rawat, secretary of Kumaoni Bhasha Sahitya aum Sanskriti Prachar Samiti, Kasardevii Almora, the organisers of the conference.
Besides holding several sessions to discuss present status of the writings in Kumaoni language, the organisers also held a 'Kavi Sammelan' in all the continuing  dialects of Kumaoni language  to give dialectical diversity to Kumaoni language.
" Besides this we held a literary session in which 12 newly written Kumaoni language books were released by special guests," said Ashok pant.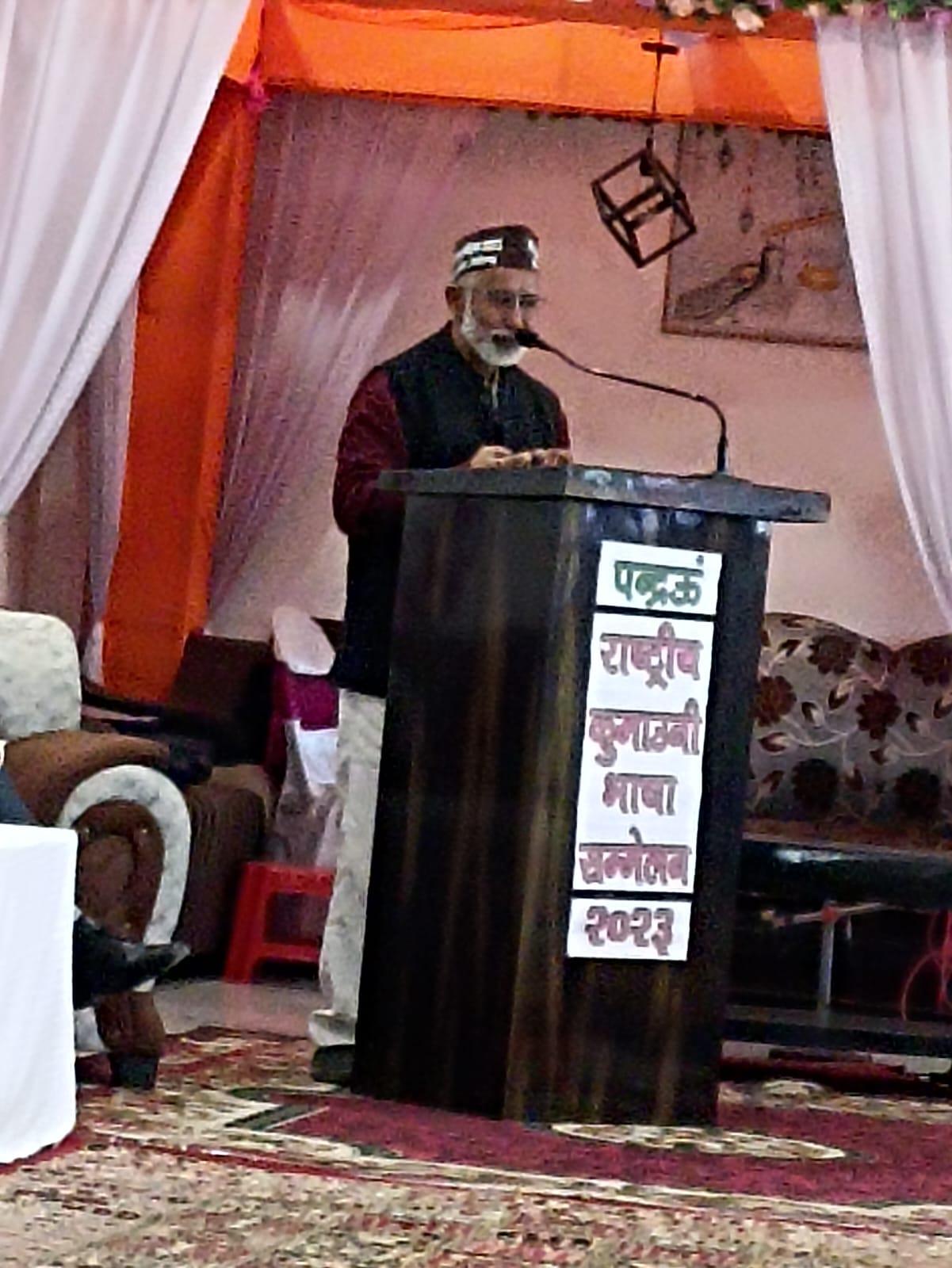 The literary sessions discussed  literary and cultural past of Kumaoni language, challenges before local dialects in the era of globalisation, and salient values of life in Kumaoni literature and  topics on how to enrich Kumaoni language."Some speakers also emphasised on developing a standardised Kumaoni language by in incorporating sensitive and original words of all 13 dialects prevalent in Kumaon region," said Ashok Pant .
According to the organisers, the conference was a success as new Kumaoni  speaking generation in the form of school students took part in this conference with great high enthusiasm. "The resolutions passed in this conference, like introduction of Kumaoni language at the Post Graduate level and in school curriculum in schools, colleges and universities were passed unanimously," said Pant.
The  conference was inaugurated  by Didihat MLA Bishan Singh Chufal and guest at valedictory session was former Almora MP, Pradeep Tamta.