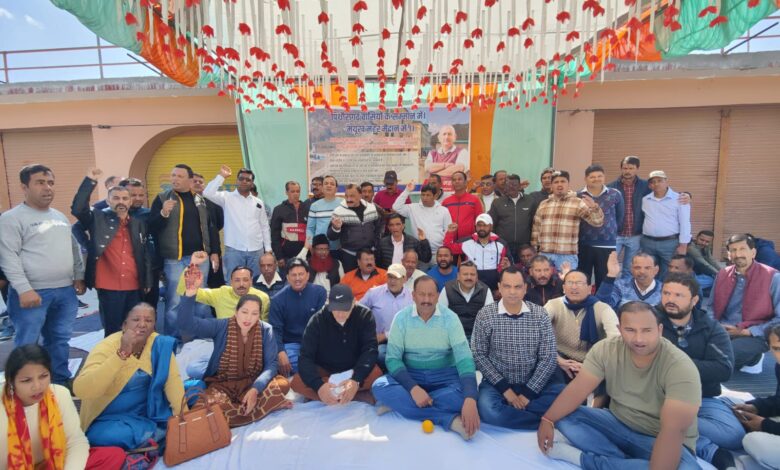 Mahar challenges BJP to fulfill demands of Pithoragarh to get credit
B.D.Kasniyal
Pithoragarh, Nov 11
Mayukh Singh Mahar, Pithoragarh Congress MLA, who is agitating to start air flights from Naini-Saini airport and filling up medical posts in Base Hospital in Pithoragarh, has responded to ruling BJP allegations of taking political credits by stating that if the present BJP state government fulfil all the demands ,he would himself give all the credit to the present regime.
"I, myself will take out a procession giving credit of the fulfilment of the works to Chief Minister if he fulfil these demands," said Mahar.
A day before Pithoragarh BJP chief Girish Joshi, has alleged that Congress MLA is agitating to take credit of air services from Pithoragrh, that are to be started soon."As the state government is mulling to appoint medical staff in the Base Hospital and resuming air services from Pithoragarh soon, Congress party has taken up agitation to take credit of it," said the BJP district chief.
Mahar had sat on a Dharna at district collectorate from October 30 to November 10, had stopped the agitation up to November 15 due to Diwali festival. The main demands of the agitators include demanding air services from Pithoragarh, Base hospital appointments and opening of UPSC examination center at Pithoragarh district headquarter.
BJP leaders, briefing the press, had said that the Chief Minister Pusahkar Singh Dhami had talked to Mahar immediately after his Dharna started and requested him to finish the agitation as the Chief Minister was serious about starting the air services and filling up the posts in Base Hospital."It is Chief Minister's paternal district and we had huge hopes  from him when he became Chief Minister but he is not in a position to give it in writing to fulfil the genuine demand of people of  his own district," said the Congress MLA.