Changing contours of traditional Jauljibi, Gauchar fairs
B.D.Kasniyal
Pithoragarh, Nov 14
Two famous trade fairs of Uttarakhand, which are centuries old, one at Jauljibi in Pithoragarh district of Kumoan region on the tri-junction of India-Nepal and Tibet and another one at Gauchar in Chamoli district, were inaugurated by Uttarakhand Chief Minister Pushkar Singh Dhami, today. However, these two traditional fairs have lost their  old charm, values and the reasons for which they were conceived, due to changing times.
"The Gauchar trade fair, in Karnprayag sub- division of Chamoli district has over 40 shops mostly from tribal traders of Niti- Mana and Gamshali region of Garhwal division. The fair will last till 20th November," said Ravendra Singh, Information Officer, Chamoli.
According to Dharchula SDM and Mela administrator, Divesh Shashni, every arrangements of security, medical drinking water and sanitation have been completed for the 10 day long Jauljibi fair beginning today.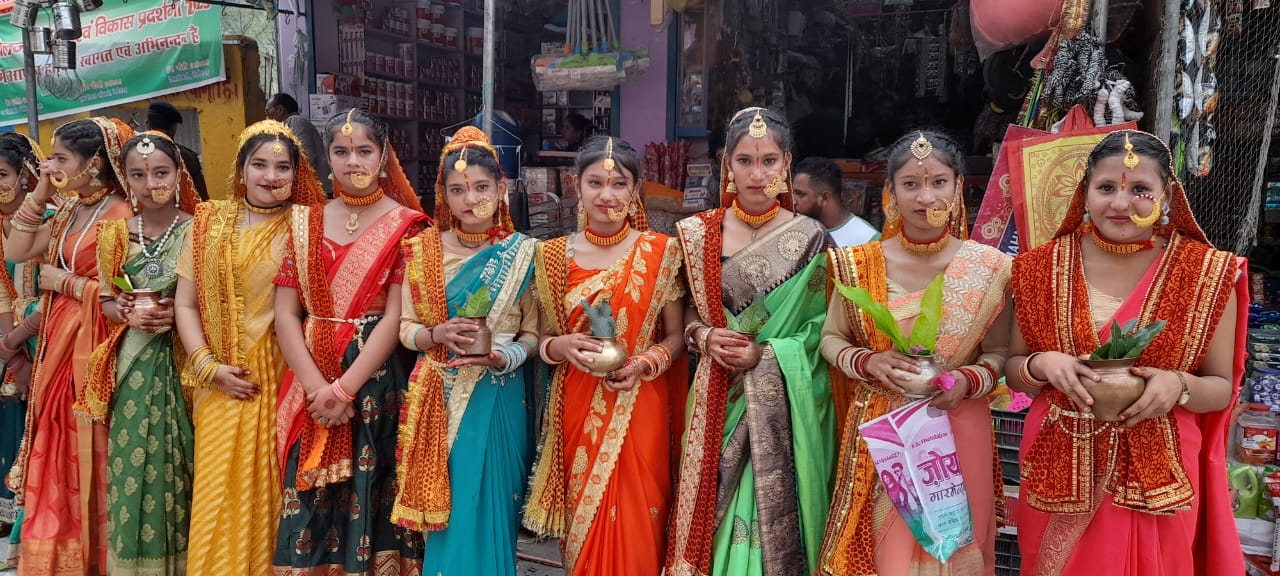 According to historical records of erstwhile princely state of Askot, Pushar Singh Pal, late Rajbar of Askot, started the fair of Jauljibi at the beginning of 20th century.
"Both the fairs, along with the Uttarayani fairs of Bageshwar, started to facilitate sale of woollen goods  that were in high demands in bygone centuries to escape from chilling cold that followed the Mela time," said Dr Lalit Pant, a  researcher on woollen trade of tribal Sauka tribes of high Himalayan valleys.
The Askot Rajbar Pushar Singh Pal first established a temple of Jwaleshwar Mahadev at Jauljibi and than announced to start a trade fair for the traders of India Nepal and the then Tibet on Sankranti day of Hindu calendar month of Margshees," said K.B. Pal, a member of erstwhile Askot princely family.
"The fair also used to establish long time emotional friendship with Tibetans and Nepalese traders and that trade friendship remained forever." said Purushotam Upadhaya, a resident of a village near Jauljibi
"The Jauljibi fair was started for the sale of woollen goods produced by craftsmen of  Darma, Vyans and Chaudans valleys of Pithoragarh district, while the Gauchar fair of Chamoli was started by local administration from the year 1952, to facilitate sale of woollen crafts from tribal villages of Niti and Mana valleys of Garhwal region on China border," said Dr Pant.
"While, the Tibetan traders used to sell salt, borex, Yak tail, woollen garments and dried meat, the Nepalese traders used to sell ghee, honey and wooden crafts, mostly in exchange with grains brought by lower valley farmers," said Rajendra Singh Pal, an 88 year old villager from Jogyura village near Jauljibi .
"Over 300  temporary shops have been allocated to traders in Jauljibi fair this year," said Divesh Shashni, SDM of Dharchula.
According to experts, the woollen goods, like shawls, blankets, Thulma, Chutka woollen sweaters besides high Himalayan herbs were sold in both the fairs before independence.
"After these fairs concluded, the Sauka tribals used to hawk to interior villages of Kumoan  and Garhwal region to sell these goods door to door in exchange of millets and other grains," said Dr Pant.
Last 50 years have witnessed turning of these fairs as government fairs as the woollen manufacturers have almost been finished in high Himalayan valleys due to massive migration from there and shifting of livelihood from sheep rearing to government jobs by the new generation of tribals. The tribal population who used to indulge in such crafts, have been educated and got government jobs and have left their traditional places.
"Now a days, these fairs are used by state governments for publicity  of government sponsored programs and political interests. The shops are taken mostly by those goods sellers of factory manufactured goods from plains region of the state," said Shalu Datal, a resident of Dharchula town.
"The entire concept of both these faira have completely changed over the years  as traders and craftsmen from Higher Himalayan region and Tibet ceased to exist along with their woollen goods, that  space now is being filled by traders from Bareilly, Tanakpur, Kashipur, Moradabad, Agra and Mathura, who mostly sell mainstream utility goods. This trend has stopped to help village economy of hill villages which it used to do in earlier years," said Dr Lalit Pant, the researcher on Tribal economy of Pithoragarh tribal villages.