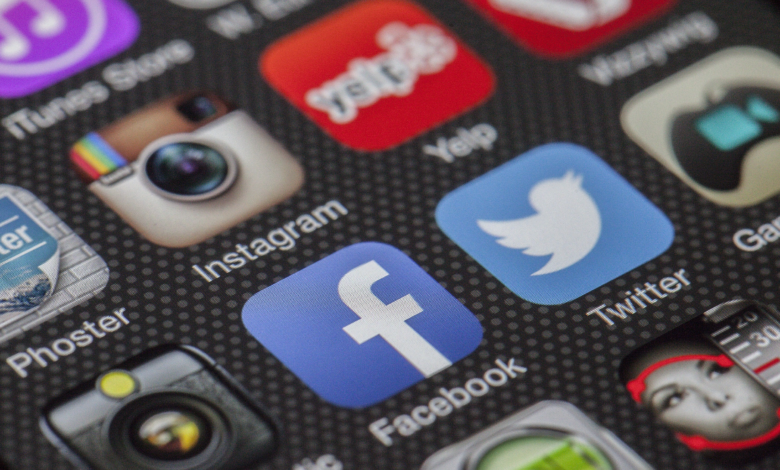 With Covid Surge,political battles shift to virtual world in poll bound states
S.M.A.KAZMI
Dehradun, Jan 14
With Covid 19 cases galloping in the entire country particularly in the election bound states of Uttarakhand, Punjab and Goa, where polling is scheduled to be held on February 14, political parties and individual candidates have shifted focus and  carrying out their electoral battles in cyber space. An intense race has started amongst  political parties to reach out to voters through social media campaigns, as they anticipate that physical campaigning may not be possible during these Covid -19 times.
The political parties and individual candidates have started reshaping their social media campaigns. Already, the parties have come in the virtual mode to reach out to the voters. Former Uttarakhand Chief Minister Harish Rawat who is Congress party's main campaigner has addressed two virtual rallies in the past week. Former BJP Chief Minister and former Union Education Minister also addressed a virtual meeting.
The Election Commission at the time of announcement of polls in the five states of Uttar Pradesh, Uttarakhand , Punjab , Goa and Manipur had banned holding any election meeting or rally or gathering of more than five persons keeping in view the explosion of Covid-19 cases in the country.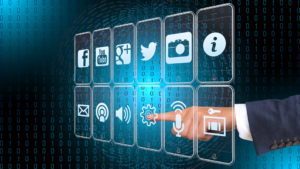 With less then, a month left for the election campaign in Uttarakhand,Punjab and Goa, where polling is scheduled on February 14, the number of Covid-19 patients have been multiplying with each passing day. It is likely that Election Commission taking cognizance of the ground realities, would not allow any election rallies or meetings in the next fortnight. Although the Election Commission has yet to take a decision on the matter, the political parties and the candidates are in a fix.
There were 2, 64,202 fresh covid -19 cases in the country in the last 24 hours. A total of 5753 Omicron cases are also reported in the country. The daily positivity rate has also jumped to 14.78 per cent. There were 315 new deaths, taking the total number of deaths to 485,350 in the country and total active cases to 12,72,073. The states of Uttara Pradesh and Uttarakhand had seen the highest increase in active Covid cases in the past one week.
Uttarakhand has seen the highest increase in the active cases. The cases have increase 15.87 times from January 5 to January 11. The active cases have galloped from 416 on January 5 to 6603 on January 11. There were 2915 fresh cases on January 13 and 3005 cases on January 14.
Uttar Pradesh have seen an increase  from 3173 cases on January 6 to 44,466 cases till January 12. The state of UP reported 13,592 fresh cases on January 13 and 14,235 csaes on January 14. The poll bound state of state also reported 6083 fresh cases on January 13. The states of Uttarakhand and Uttar Pradesh have seen an increase which is even higher than the bigger states which saw a surge in Covid cases off late.
The political parties which had their own IT cells have now hiring more professionals in their election campaigns. The IT professionals are in great demands in these election bound states. " The political leaders and parties are desperately looking for professionals who could run their election campaigns on the social media platforms. Most of the leaders have their own facebook pages and dedicated group of supporters on whatsupp but in the changed circumstances, where physical campaigning may not be possible, they are looking for IT professionals," said Chandrakant, owner of 'Techyard" company and an IT professional of Dehradun. The geographical difficulties in the hilly areas of Uttarakhand has also prompted parties and candidates to look for social media alternatives to reach out to the voters.
" In Punjab, most of the serious candidates, Including legislators and ministers have their own social media presence but the changed scenario where physical campaigning may be hindered has saw a renewed surge in using social media for election campaigning," claimed Umesh Dewan, a senior journalist of Punjab.
"The political parties and candidates are hiring professionals for running their own SMS, Whatsupp group and You Tube campaigns. Even richer candidates and parties have lined up for Out Bound Calling (OBD ) campaigns for 30 second phone messages. It all boils down to money which the candidates are spending in their social media campaigns," said Chandrakant.
The Uttarakhand Congress as well as the ruling BJP have their own war rooms in place to carry out their cyber campaigns. " We have a dedicated team of 20 professionals in the  state war room and similar war room are in place in the districts. We are encouraging virtual meetings, webinars and You tube messages. In case, larger rallies are not allowed, we are prepared to hold virtual rallies of our senior leaders including Sonia Gandhi, Rahul Gandhi and Priyanka Gandhi. Instead of one or two big rallies, we could hold hundreds of such webinars throughout the state. Already Harish Rawat ji has addressed constituency specific  addresses on social media through facebook Live programmes," explained Amarjeet Singh, incharge of Uttarakhand IT cell. There are 35 lakh face book users in Uttarakhand.
The richer parties and those already having their social media set ups particularly the ruling BJP in Uttar Pradesh and Uttarakhand are better placed than their rivals. The BJP has explored and exploited the social media platforms for political messaging for the past more than a decade and have large IT cells at the districts and tehsil levels. Moreover, the whatsupp group of various BJP and RSS organisations have penetration at the ground level. " The BJP has edge over others in the virtual world, with their "Panna Pramukhs" ( incharge of voters list pages) have the social media contacts of all their voters since long," said JaiSingh Rawat, a veteran journalist of Uttarakhand.
Opposition leaders particularly, Sukhbir Singh Badal of Akali Dal and Akhilesh Yadav of Samajwadi Party had expressed their concern over the virtual campaigns as suggested by the Election Commission while announcing elections in these states.
It seems that these states as well as the country is going to see a purely virtual political war in cyber space during election campaigning in the coming days. (ends)