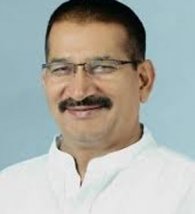 Kishore Upadhaya, Dhan Singh Negi swap parties, Ritu Khanduri given party ticket from Kotdwar
S.M.A.KAZMI
Dehradun, Jan 27
So, finally on the penultimate day of filing of nomination papers for the forthcoming assembly elections in Uttarakhand senior Congress party leader and a  former Uttarkhand Congress Chief Kishore Upadhaya joined ruling Bharatiya Janata Party (BJP) severing his four decade long association with the grand old party and particularly with the Gandhi family.
Kishore Upadhaya joined the party at the party headquarters in Dehradun in the presence of BJP state President Madan Kaushik. Speaking on the occasion , he said that he was particularly impressed by the work done by the RSS in the country.
Earlier, in the morning, when it was finally clear about his intentions, he was expelled from the Congress party for six years by Congress party General Secretary incharge of Uttarakhand Devendra Yadav.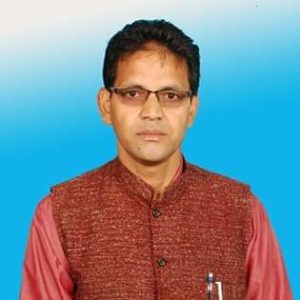 Kishore Upadhaya will be BJP candidate from Tehri assembly segment in place of sitting BJP legislator Dhan Singh Negi who has been denied party nomination. Interestingly, Dhan Singh Negi has resigned from BJP to join Congress party. At the same time when Kishore Upadhaya was joining BJP at the BJP office, Dhan Singh Negi was at the residence of former Chief Minister Harish Rawat to join Congress. In all probability, he will be Congress candidate opposing Kishore Upadhaya from Tehri.
In a bid to influence sizeable Brahmin votes in Garhwal region, BJP has won over Kishore Upadhaya and also again offered a party nomination to Ritu Khanduri, daughter of former Chief Minister and Union Minister Maj. Gen. B.C. Khanduri (rted) from Kotdwar assembly segment. Earlier, in the first list she was denied party nomination from Yamkeshwar seat in Pauri Garhwal district from where she was a sitting BJP legislator.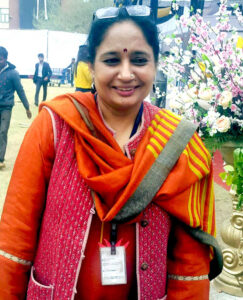 The BJP had been criticised for sidelining Ritu Khanduri who is also the president of the Uttarakhand unit's women wing. While, the BJP had won over Sarita Arya, President of the Congress's women wing and given her party nomination from Nainital (reserve), her own women's wing chief was denied nomination. But now, Ritua Khanduri would be taking on Surinder Singh Negi, a former state minister from Kotdwar.
The BJP released its second list of nine candidates last night in which two sitting legislators failed to get nominations, Rajkumar Thukral from rudrapur, Deshraj Karanwal from Jhabrera (reserve) did not find favour with party. Shaila Ran Rawat from Kedarnath,  Rajpal singh from Jhabrera (reserve), Muneesh Saini from Piran Kaliyar, Ritu Khanduri from Kotdwar, Pramod Nainwal from Ranikhet, Mohan Singh Mahra from Jageshwar, Mohan Singh Bisht from Lal kuaw, Joginder Singh Rautela from Haldwani and Shiv Arora from Rudrapur got party nominations. The party has yet to finalise the name of the candidate from Doiwala assembly segment which was earlier represented by former Chief Minister Trivendra Singh Rawat, who has refused to contest this time.