Interesting contest in the offing on Pithoragarh seat
B.D.Kasniyal
Pithoragarh, Feb 5
Pithoragarh assembly segment has become the most 'hot seat' in the entire district where a total of seven candidates of various parties will be vying with each other for more than 113000 voters of the Pithoragarh assembly constituency on February 14.
The candidates of Congress, BJP , SP, AAP BSP Azad party and one independent candidate are in fray on the seat but the main contest seems between traditional rivals, Congress and the ruling BJP.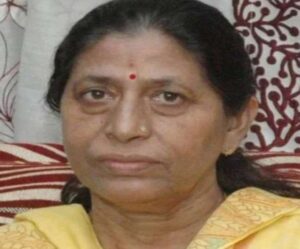 The seat is represented by Chandra Pant, widow of late state cabinet  minister Prakash Pant  while his long term political rival from Congress  Mayukh Mahar is again challenging her.
The election is mainly focussed on three main issues of namely lack of specialized medical facilities, failure of air services to and from the district and lack of civic facilities in the headquarter of the district.
"The lack of medical facilities for women are lacking and many women had to lose their lives when being transported to higher centers  during child births. There are no facilities of caesarean operations ," said Bhagwan Singh Rawat,  coordinator of Jan Manch an organisation which has been raising the  voice of common people.
The ruling BJP claims that the base hospital in the district was made functional  during its regime, and the Auwalaghat lift drinking water scheme was completed  fulfilling the drinking water needs of Pithoaragarh and nearby villages .
"We have complete construction of Base hospital with the cost of over Rs.100 crore and brought water at a cost of Rs. 70 crore. If given chance we will give priority to extend medical facilities to the people by opening a medical college in the district headquter," claimed  Chandra Pant, the sitting BJP MLA, who won the seat in a bye-election following death of her husband Prakash Pant in 2019.
Mayukh Mahar,  Congress party candidate  is a former Zila Panchayat chairperson and had become a MLA from the seat in 2012 after defeating late Prakash Pant. According to him the developmental schemes initiated by Congress government from 2012 to 2017 had been shelved by the BJP government that came to power in 2017.
" We had sanctioned Base hospital, parking facility, nursing college, stopped transfer of doctors from female hospital to stop deaths of women during child births, sanctioned sports college, increased seats in engineering college by opening new faculties but the BJP government had shelved all these projects resulting in overall desperation amongst people particularly the youth, " said Mayukh Singh Mahar
The Aam Aadmi party (AAP) is trying it's luck through it's candidate Chandra Prakash Punera who is a young political worker and sure to make some dent in vote bank of both BJP and Congress.
" The people are fed up of the rehotrics of BJP and Congress  and looking for new alternative and "Delhi Model" shown by AAP has started attracting people," said Punera.