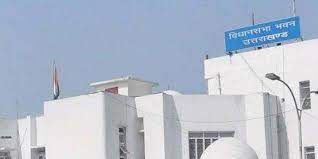 Law makers turn law breakers on providing individual property details in Uttarakhand
Dehradun, March 4
The tall claims being made by public representatives across party lines to mitigate corruption and ensure transparency are belied when these representatives fail to adhere to the laws that have been introduced by them in Uttarakhand. Interestingly, 44 legislators of the outgoing state Uttarakhand assembly out of total 71 legislators including the Chief Minister himself have not submitted their property details as required by the statue.
A Right to Information activist Nadeemuddin, a resident of Kashipur, had sought information from the Public Information Officer of the Assembly regarding the property details of ministers and MLAs of Uttarakhand and in its reply  Hem Chandra Pant, Public Information Officer/Deputy Secretary (Accounts), Vidhan Sabha provided information regarding property statement with effect from his letter no. 487 dated 22nd February 2022  revealing that out of the 71 MLAs of Uttarakhand, 44 MLAs, including the Chief Minister, have not submitted their property details to the Assembly.
The RTI revealed the names of 44 MLAs that are included in the list of MLAs who did not provide any property details after becoming MLAs this time. It also includes the names of 7 ministers and leader of the opposition Pritam Singh including Chief Minister Pushkar Singh Dhami and ministers Subodh Uniyal, Arvind Pandey, Rekha Arya, Banshidhar Bhagat, Yatishwaranand and Bishan Singh Chufal. Apart from this, the name of the leader of the opposition Pritam Singh is also included in the list.
According to available information, the MLAs who have not given details of their assets and liabilities to the Assembly Secretary during their entire tenure as per rules are Pritam Singh, Trivendra Singh Rawat, Rajkumar, Surendra Singh Negi, Manoj Rawat, Vinod Kandari, Vijay Singh Panwar, Munna Singh Chauhan, Sahdev Singh Pundir, Harbans Kapoor, Aadesh Chauhan, Suresh Rathore, besides ministers.  Mamta Rakesh, Deshraj Karanwal, Furkan Ahmed, Pradeep Batra, Kunwar Pranav Singh Champion, Qazi Mau0 Nizamuddin, Sanjay Gupta, Ritu Khandudi Bhushan, Dalip Singh Rawat, Harish Singh, Meena Gangola, Mahesh Singh Negi, Karan Mahra, Govind Singh Kanjuwal, Ram Singh Cadaia, Diwan Singh Bisht, Aadesh Singh Chauhan, Rajkumar Thukral, Rajesh Shukla, Sourab Bahuguna, Prem Singh, Munni Devi Shah, Chandra Pant, Mahesh Singh Jeena, G.I.-Man MLA is included.
There are 20 MLAs who have given the First Schedule statement of their property obligations but have not given the annual statement of property acquisition and expenditure of the Second Schedule. The MLAs include Prem Chandra Agarwal, Kedar Singh Rawat, Ganesh Joshi, Balwant Singh Bhoryal, Satpal Maharaj, Vinod Chamoli, Harbhajan Singh Cheema, Khajan Das, Dhan Singh Rawat, Chandan Ram Das, Bharat Singh Chaudhry, Madan Kaushik, Mahendra Bhatt, Puran Singh Fartyal, Kailash Chandra Gahtori, Yashpal Arya, Pritam Singh Panwar, Raghunath Singh Chauhan, Sanjeev Arya, Harak Singh Rawat.