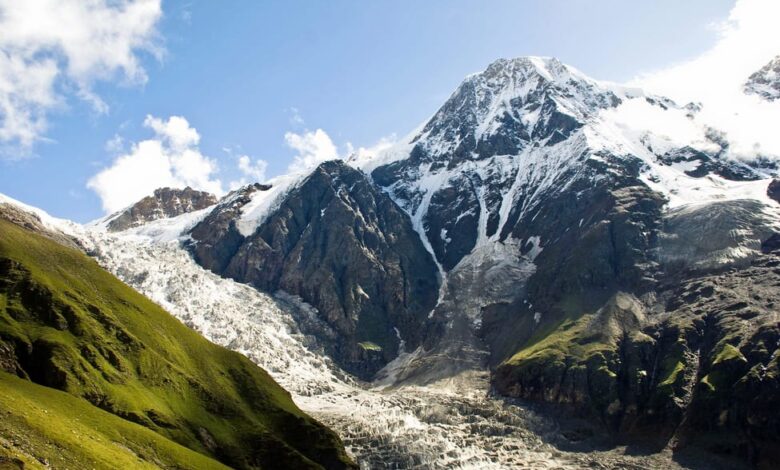 Trekkers likely to throng Pindari-Kafni glaciers this summer
Prem Prakash Upadhaya
Bageshwar ,April 8
With Corona situation easing, the trekking season is going to be exciting for the trekkers who wish to visit Uttarakhand for the trekking purpose. The trekkers will be able to travel to Pindari-Kafni glaciers in Bageshwar district of Kumoan division.
The Corona pandemic had badly affected the trekking activities in Uttarakhand in the past two years. The Pindari and Kafni glaciers, which used to buzz with the arrival of domestic and foreign trekkers during the summer,also remained deserted these past two summers, making the local youth dependent on Trekking for employment suffer.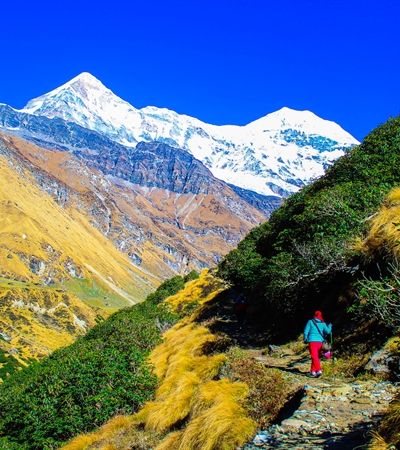 However , this year a large number  of trekkers are expected to reach Pindari, Sunderdhunga and Kafni glaciers with porters, mule owners and local shopkeepers  waiting to do business  with the start of the trekking season from April 15 .
The world famous Pindari, Kafni and Sunderdhunga glaciers of the district are the favorite trek routes of the trekkers coming from the country and abroad. Apart from this, Dhur, Dhakudi, Furkiya, Khati are also suitable places for those who visit during the summer. A good number of people visit the high Himalayan regions from April to July. The influx of trekkers and tourists also help guides, porters and mule owners to earn some money.
However, for the last two years, after the increase in the cases of corona cases during the summers, the number of people visiting the glaciers had deceased and those dependent on tourism suffered.
Those coming to the glaciers will get the thrill, but the wounds of the disaster of the year 2013 will also test them at each step. On the route leading to Kafni, about three km ahead of Jantoli, the trek is damaged. On the Pindari Glacier trek route, landslides occur in three glacier drains at a distance of 7 km from Furkia to Zero Point. Apart from this, many other challenges along the way will pose a challenge to the trekkers. The work is going on to improve Pindari, Kafni and Sunderdhunga routes, claimed Sanjay Kumar Pandey, Executive Engineer, PWD. The construction work of a bridge across Pindar River is nearing completion. The damage caused by the disaster in Kafni and Pindari routes will be inspected and repaired by the first week of April. The PWDrest houses at Dhakudi, Khati, Dwali and Furkia have also been made ready to welcome the tourists.
The treks to Pindari, Kafni and Sunderdhunga were affected in the last two years. The forest department maintains and gives permission for treks to these glaciers
"This time a good number of trekkers are expected to come due to far less cases of Corona. The rest houses are being repaired and all arrangements will be in place by April 15," claimed Kirti Chand Arya, DistrictTourism Officer, Bageshwar.