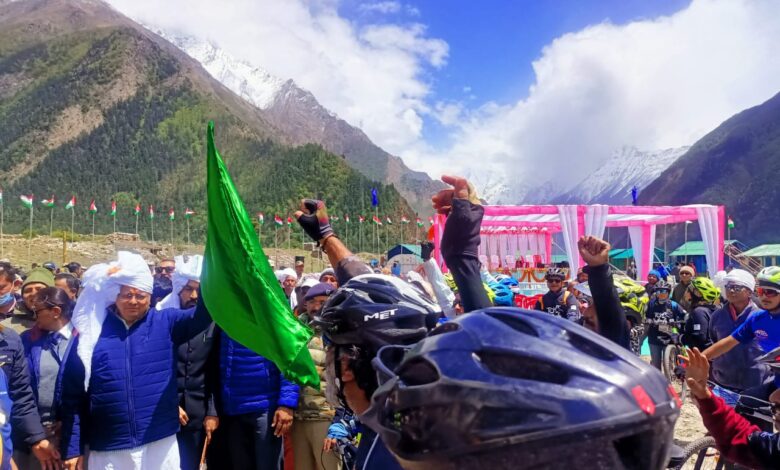 CM Dhami flag off mountain 'MTB cycling rally tour: The Kailash" on the tri-junction of India, China and Nepal border
B.D.Kasniyal
Pithoragarh, May 25
Uttarakhand Chief Minister Pushkar Singh Dhami today flagged off the first adventure mountain cycle rally "MTB cycling rally tour:The Kailash"  at 10500 feet high Gunji village of Vyans valley at the tri-junction of India, China and Nepal border in Pithoragarh district of Uttarakhand. The Chief Minister flagged off a group of cyclists from Gunji towards 15000 feet high Jolingkong and Nabhidhang camps,  the last Indian camps at Indo-China border.
The Chief Minister said on the occasion that this effort of the district administration will increase tourism in this remote mountainous cut off region."This effort of the administration will provide jobs to home stay owners, guides, taxi owners, hoteliers and restaurant owners in future.It will also revitalise the border villages that have gone empty due to migration following lack of jobs in this area,"said the Chief Minister.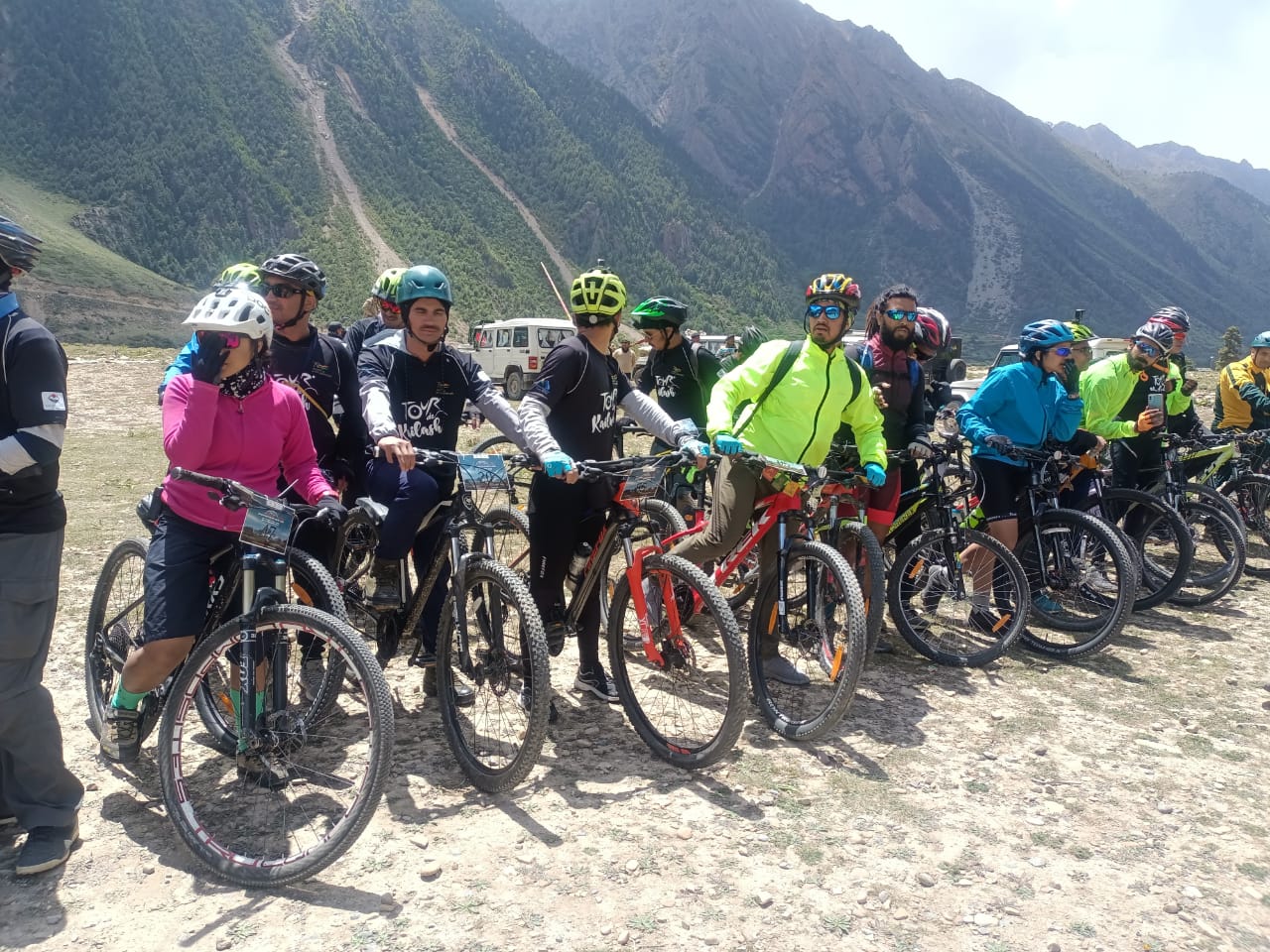 The Chief Minister in his address thanked Prime Minister Narendra Modi, for Initiating 'Bhararatmala' project due to which the border regions  at Indo- China and Indo- Nepal borders got connected by road network."We are thankful to the Prime Minister who made itn possible to organise such an even in this remote region," said Pushkar Singh Dhami. .
A total of 58  adventure cyclist from across the country are taking part in this three day event, that is being organised on the occasion of 75th anniversary of independence of the country.
The Chief Minister also flagged off the teams taking part in river rafting event in Kuti Yangti river, that also is being organised for the first time by Kumaon Mandal Vikas Nigam (KMVN) in the region.