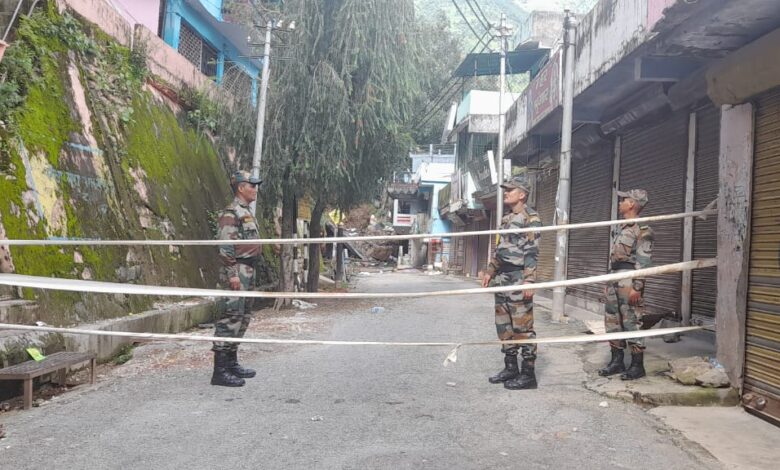 65 shops in Dharchula forced closed due to fear of landslides
B.D.Kasniyal
Pithoragarh, Aug 4
The Dharchula local administration in Pithoragarh district of Uttarakhand has forced closure of over 65 shops in Malli bazaar area of Dharchula town due to fear of landslides due to incessant rains in region from past few days.
The Malli bazaar area of the town was hit by massive landslides from Ailgar area which resulted in complete damage to six residential buildings and nine shops of the area.
"Keeping the possibility of landslides in case of further rains in Malli Bazar area, we have ordered closure of over 65 shops of the area till the rainy season ," said Nandan Kumar, Sub-Divisional Magistrate (SDM) of Dharchula.
The army personnel belonging to Kumaon Scouts who  were called in by civil administration for rescue and search operation following July 28,2022 landslides, have  so far recovered gold and goods worth of Rs. 12 lakh which got buried in the debris of the landslide.
After barricading the area on the request of civil administration Army jawans are also guarding the closed shops.
Bhupendra singh Thapa, president of Dharchula Vyapar Mandal has sought  compensation to all shopkeepers affected by closure."The administration should give  compensation to the affected shopkeepers as for next 60 days they will be without any income leading to financial sufferings to them and their families, " said Thapa.