PM Modi appreciates Pithoragarh experiment on Himalayan fig
B.D.Kasniyal
Pithoragarh, Aug 28
The mention of 'Pahari' fig (Himalayan fig) or which is locally called 'Beru', and it's products like jam, jelly, squash and chutney which were produced by Pithoragarh district administration by Prime Minister Narndra Modi in his monthly radio address of "Man ki Baat" programme today came as a big compliment for the farmers as well as the district administration.
The programme was first initiated by Pithoragarh district administration two months ago by involving local farmers and women self help groups in producing jam, jellies and chutney from Himalayan figs which otherwise were going waste.
The Prime Minister appreciated the work done by the Pithoragarh district administration to raise the income of farmers and women in the far flung hilly areas of Uttarakhand. Following the appreciation by the Prime Minister in his radio address, the district administration officials particularly Doistrict magistrate Asish Chauhan has been flooded with congratulatory messages. Uttarakhand Chief Minister Pushkar Singh Dhami who was listening to the "Man ki Baat" programme of the Prime Minister in capital Dehradun was the first to congratulate and appreciate the work initiated by the Pithoragarh District Magistrate Ashish Chauhan.       .
"When I saw ripe fig everywhere in the month of July this year, the idea of producing jam, jellies and chutney came to my mind ," said Pithoragarh District Magistrate Ashish Chauhan.
He called the Project Director of National Rural Livelihood Mission and asked him to produce jam, jelly, squash and chutney of ripe fig available abundantly in jungles during monsoon months."We started producing it in small quantity and sent it to Dehradun in state government outlets. The response was overwhelming as all the products sold like hot cakes," said the DM.
Pithoragarh Chief Development Officer Anuradha Pal said that to produce jam, jellies and chutney of Himalayan fig, the district administration has prepared a detail plan to produce it round the year. " We have arranged to preserve the ripe fig fruit for a year and also worked towards its quality production with value addition on it," said the CDO.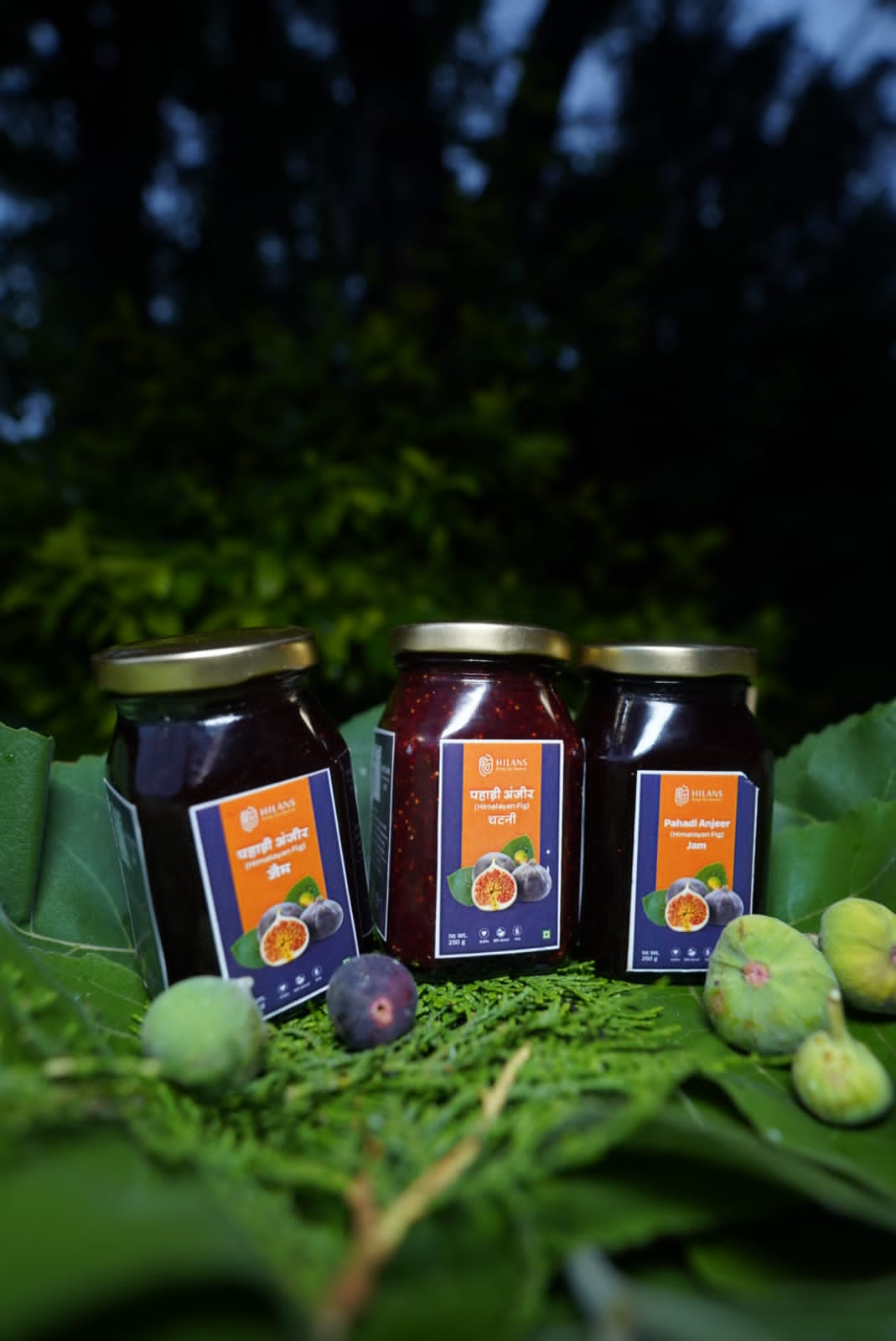 " Presently, it is being produced in Kanalchina block of the district with the help of Integrated Livelihood Support scheme, as we have received huge orders after its successful launch. We have talked with farmers, women, village youths and quality and market managers to make it an identity produce of the district," said the CDO.
" There is a capacity of 500 quintal of fruit every year from the district and we plan to do value addition and even preserving and drying it through scientific and technology and latest machinery to make a viable profitable venture for the people of the district," claimed Asish Chauhan, District Magistrate, Pithoragarh.
Uttarakhand Chief Minister Pushkar Singh Dhami being elated by the mention of intervention by district administration in using Himalayan Fig said that every help would be provided to the farmers and district administration for the venture. He further said that Himalayan fig has high medicinal value and should be used.