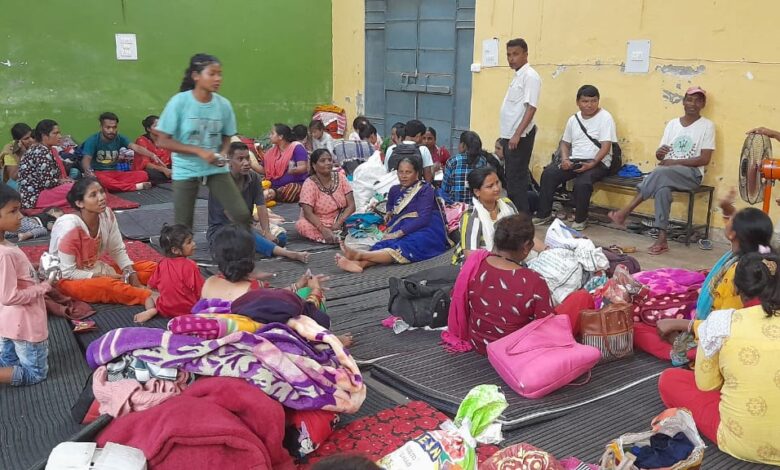 Relief camp for disaster affected Dharcula residents set up
B.D.Kasniyal
Pithoragarh, Sept 12
Over 200 residents of disaster hit Khotila village of Dharchula sub- division of the district have been accommodated in a relief camp established by the administration at Dharchula stadium.
"The affected persons are being given prepared food, clothes and shelter by district administration on the orders of the Uttarakhand Chief minister pushkar singh Dhamni who visited the disaster affected families on September 11," said Nandan Kumar, Sub-Divisional Magistrate (SDM of Dharchula.
Over 97 families of Talla Khotila locality near the town left their homes which were inundated under gushing waters of river Kali on Saturday, following heavy rainfall caused by a cloudburst in Bangabagar village of Nepal, across the river. The massive flow of water resulted into  a deluge in Laskugar nullah resulting in water entering the houses in the neighbouring Indian village."We have formed a team of rescue workers comprising personnel from Irrigation, PWD and revenue departments. The team has reached the locality of Khotila and cleaning the slush  from houses as the water level in these houses has now come down," said B.S. Mahar, District Disaster Management Officer of Pithoragarh.
According to Mahar, the actual volume of damages and losses could be known only after all houses are surveyed .This process will take some time," said the DDMO.