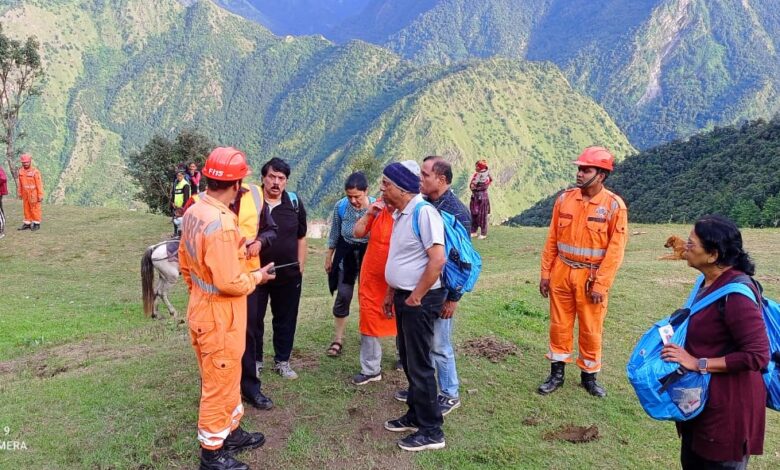 Stranded 'Adi Kailash' pilgrims, villagers rescued from near Indo-China Border
B.D.Kasniyal
Pithoragarh, Sept 21
A total of 90 persons including  42 'Adi Kailash' pilgrims and more than  50 villagers from seven  villages of Vyans valley of Dharchula sub- division of the district near Indo-china border, trapped enroute and at Gunji camp due to blockade of road due to landslides caused by heavy rains were rescued by the administration today..
"While the 42 pilgrims were rescued by State Disaster Response Force (SDRF), the villagers were airlifted two helicopters," said Ashish Chauhan, District Magistrate, Pithoragarh.
The villagers had gone to take part in the annual 'puja' ceremony in their respecrtive native villages and were trapped at Gunji camp on their return back, due to blocked of road following heavy rains in the area.
" More than 50 senior citizen, women and children from seven villages of Vyas valley wanted to return to their homes in lower valleys, but were stranded for four  days at Gunji. We had requested the District Magistrate, Pthoragarh to rescue them,." said Suresh Gunjiyal, Gram pradhan of Gunji.
Pithoragarh District Magistrate Ashish Chauhan said that on his demand, the state government has sent a Chinook and a LH helicopter to Dharchula to rescue the villagers. The helicopters rescued the villagers from Gunji to Dharchula today," said the DM.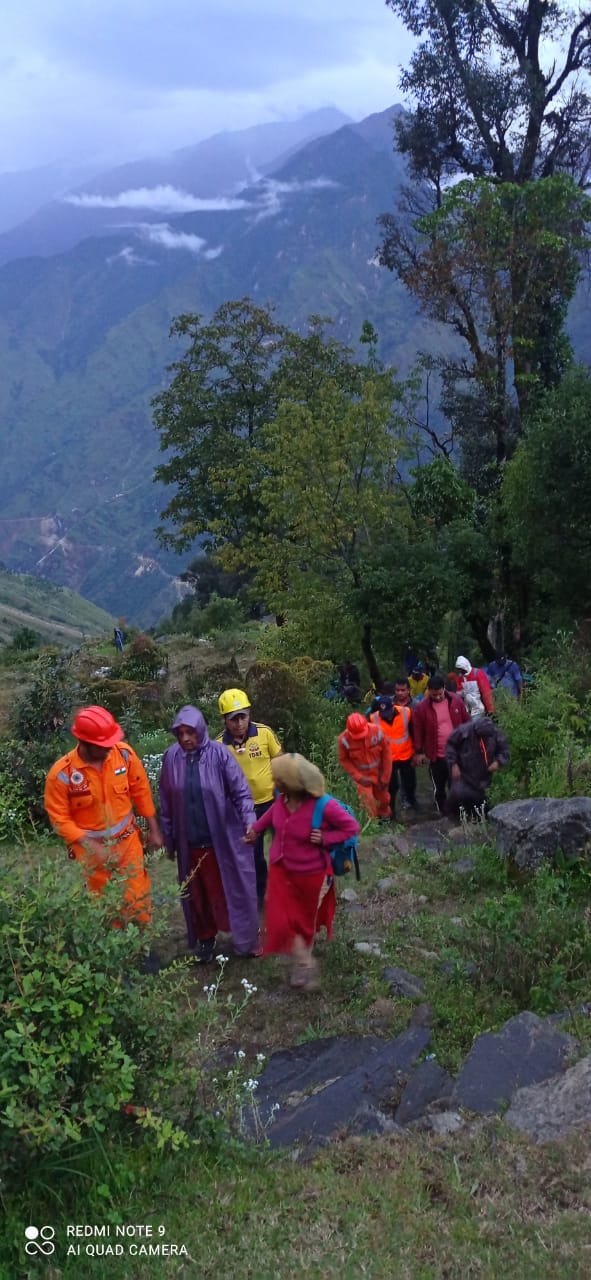 Meanwhile, 42 'Adi Kailash' pilgrims, trapped on way to Bundi camp, were also rescued by SDRF."The pilgrims were trapped on way to Bundi, from where they were rescued to Dharchula today," said  Dhirendra Singh Rawat, an Inspector of 15bn SDRF.
"We were informed of the situation on September 19, that some 'Adi Kailash' pilgrims are stranded on way to Bundi. We held a meeting on the situation and instructed SDRF to rescue the trapped pilgrims," said Ashish Chauhan, District Magistrate, Pithoragarh.
"The trapped pilgrims were taken via an alternate route, under the escort of SDRF personnel," said the SDRF officer.
"The pilgrims, mostly from Rajasthan, Gujarat, MP, and Delhi, were terrified and  nervous when we reached them and escorted them via a safe way route to Dharchula,." said SDRF  team leader that escorted the pilgrims.