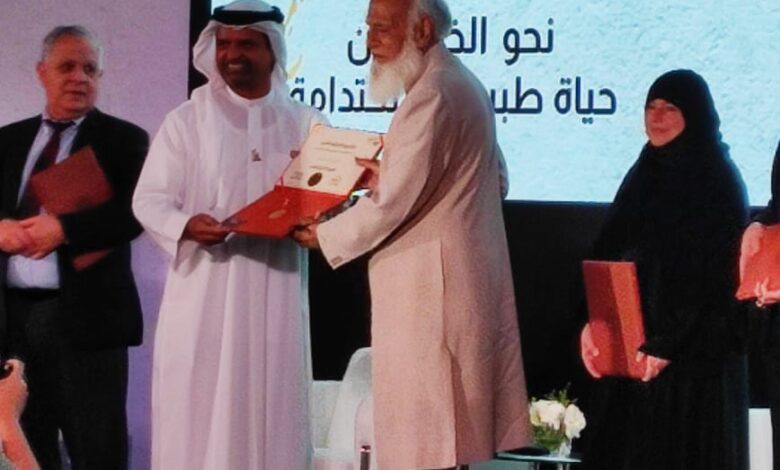 Eminent Taxonomist Dr Wazahat Hussain get Sheikh Zayed International award 2022
S.M.A.KAZMI
Dehradun , Oct 12
Internationally acclaimed taxonomist Prof Wazahat Hussain, a former Chairman, Botany Department, Aligarh Muslim University, has been awarded the second Sheikh Zayed International award 2022 in traditional herbal medicine instituted under the patronage of  Sheikh Nahyan Bin Zayed Al Nahyan the president of United Arab Emirates (UAE) by Zayed Bin Sultan Al Nahyan Charitable and Humanitarian Foundation at a ceremony held at Dubai on October 10, 2022.
Prof. Wazahat Hussain who has his schooling and college education in Dehradun is a recipient of two life time achievement Awards for the contribution  made in the knowledge domain  jointly by University Grants Commission (UGC) and Union Ministry of Ayush, Government of India  in 2014 and jointly by Wildlife Institute of India, Dehradun and Department of Wildlife Sciences, Aligarh Muslim University(AMU), Aligarh in 2018.
After his retirement, he has been a member of several prestigious committee, selection boards constituted by the Government of India, various research institutions and universities. Dr Wazahat Hussain did his B.sc from DAV College, Dehradun. His teacher was legendary botanist Somdev Sharma. He had come to Dehradun in June 2016 to pay homage to his two teachers and mentors namely Somdev Sharma and Prof. K. Chaudhary of Forest Research Institute (FRI). While Somdev Sharma taught him in his graduation class, Prof. K. Chaudhary who later went to AMU, was his P.hd thesis guide. Prof. K. Chaudhary was also a legendary scientist and teacher who was instrumental in setting up the wood museum at FRI, Dehradun during his tenure here. Prof Wazahat Hussain, did his BSc from DAV (PG) College in 1956, where he was greatly influenced by his teacher Somdev Sharma.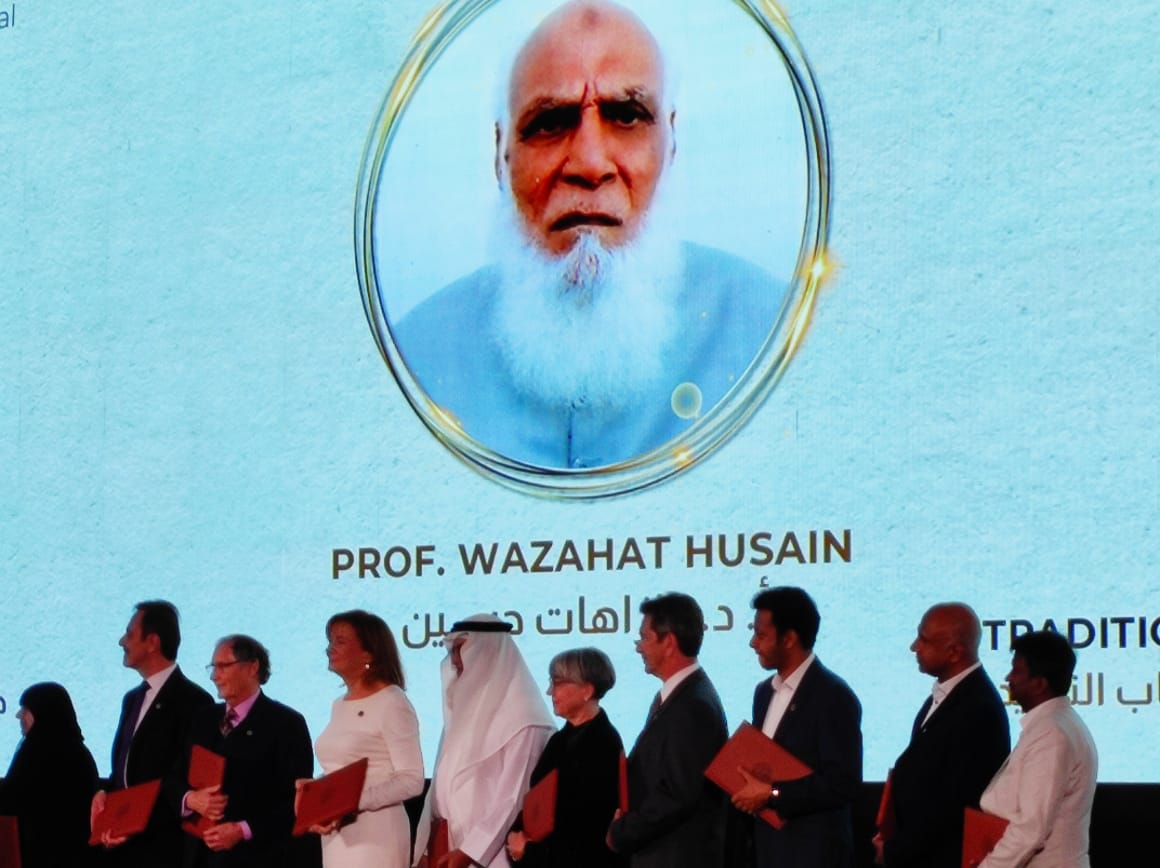 Eminent botanist Prof Somdev Sharma, who was a faculty with DAV (PG) College, Dehradun, taught Hussain in the 50s. Encourse his research, Somdev set up his personal herbarium, a monumental collection of specimens, particularly from Uttarakhand. He passed away a few years ago, leaving behind a precious legacy. In 2016, his family decided to give away his precious scientific research and legacy to Forest Research Institute (FRI) and one of his most eminent student dr. Wazahat hussain who is still carrying his legacy of plant taxonomy was invited by the family member for the handing over ceremony.
Recalling his teacher, Prof Wazahat Hussain said Somdev Sharma was an authority on flora of the region. He travelled on foot to Yamunotri and Gangotri and collected specimens which are still preserved in his herbarium. Each and every specimen is identified by the date on which it was found and the location from where it was found. The flowering and fruiting of each and every flora also finds mention in the accompanying field note book.
"Somdev Sharma was immaculate and always gave his 100 per cent. He was a methodological person and his identification was thorough," remembers Prof Hussain.
"His dedication to the subject was unparalled. I still remember once Somdev Sharma had a cardiac problem and was admitted to a hospital in an unconscious state. When I went to meet him at the hospital to enquire about his health, he told me that as he went unconsciousness, he had a dream of heaven that had rich and diverse flora. Somdev Sharma's herbarium is a treasure of flora and I am happy that the Forest Research Institute (FRI) has now taken responsibility to preserve the rare herbarium," Prof Wazahat Hussain had said.
An internationally  known Taxnomist himself, Prof Wazahat Hussain did his MSc in 1958-59 followed by PhD in 1958-59 under guidance of eminent botanist of his times Prof. K Chaudhary on Flora of Aligarh. He has been awarded best teachers award from Sulemania University Iraq and Bengazi Garyounuis University, Libya. " I felt honoured to be at FRI where one of my teacher worked and the rich legacy of my another teacher whose works will be preserved at FRI herbarium, which is country's largest herbarium. It will be enriched with the work of Prof. Somdev Sharma whose herbarium is undoubtedly the largest private collection in India which was earlier  housed in simple surroundings at his residence on Balbir road,Dehradun," he had said.