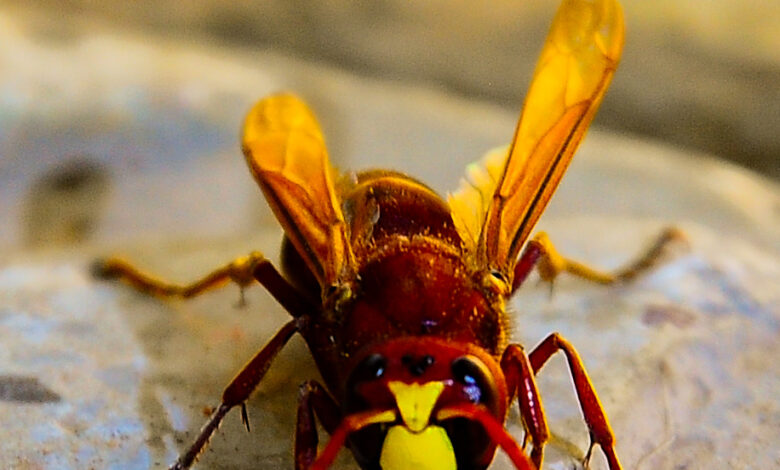 Three killed in attack by hornets in Pithoragarh, forest department stops campaign to destroy hornet nests in forest
B.D.Kasniyal
Pithoragarh, Oct 18
The Pithoragarh District Magistrate has deputed army and forest personnel in removing the hornets nests from forests, near villages following death of three persons and injuries to nine others in hornet attack in Barabe,Chera  and Agar villages of district in the past two months.
"After the orders of the District Magistrate to remove hornet's nests from the forests near villages, our team has removed three nests, while eight other nests are to be removed," said Dinesh Chandra Joshi, Range Officer of Pithoragarh forest division.
According to Joshi, army jawans were also deputed by the administration in the task of removing nests of hornets along with forest teams. Three forest workers and three army soldiers were also injured by hornet's bite. "The task is new for us as well as for the Army team, as both teams are not trained in removing hornet's nests," said the forest officer.
" Three persons, who have succumbed to hornet's bite, include, Rajendra Singh (40) of Barebe, Bhim Singh (55) of Chera and  Gajendra Ram (50) of Aagar villages," said the forest officer. Rajendra Singh died in the attck on October 7 while Bhim Singh  died on September 23, 2022.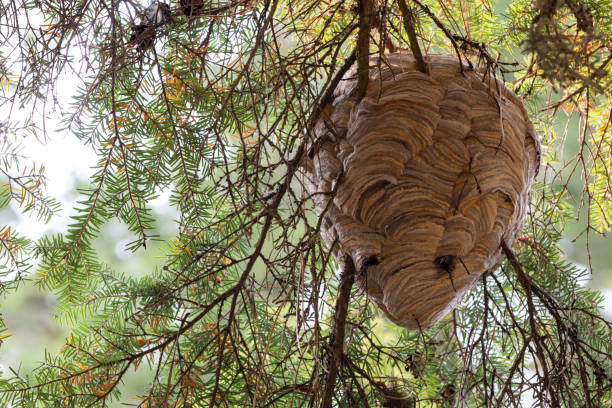 According to villagers, they had gone to the forest to collect dry wood when the hornet's attacked."Bhim Singh of Chera was attacked  by hornets after a monkey  herd sitting atop a tree having hornet' s nest started shaking the branches of the tree  tree under which he was standing," said Surendra Khatri, a village from Kumaiyachaur near Chera village.
"We have since, withdrawn from the task as we are not well equipped and trained in tackling  hornet's menace," said Joshi, the forest officer.
The forest officer said that demand of removing hornet's nests has been coming  from the entire district."Before taking on this task, we need proper training, equipment like make shift stairs, safety suits, surgical blade to cut the nests from tree and septic spray (Insecticides) to neutralise the hornets while removing the nests," said the forest officer.
Pithoragarh DFO, has said that the hornets, start making their  nests in trees, from August onwards and migrate to other places after the start of cold  temperature from the month of November. "The best method of safety from these wild bees, is not to disturb their nests and if it is essential to remove the nests, by making smoke below these, that forces them to leave the nests, " said Jeewan Mohan Dagare, District Forest officer(DFO), Pithoragarh.