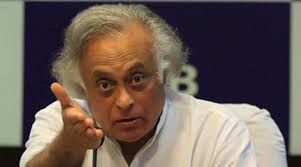 Situation in Joshimath vindicates my stand on development versus ecology issue: Jairam Ramesh
S.M.A.KAZMI
Dehradun , Jan 7
Former Union Environment Minister and Congress party general secretary Jairam Ramesh expressing concern at the sinking of Joshimath town in Chamoli district of Uttarakhand has tweeted that " for 26 months when I was Environment Minister, I grappled with the development-environment issue in Uttarakhand. In a vast majority of cases, I decided in favour of ecological protection. This didn't win me many friends, but these visuals from Joshimath vindicates my position."   Jairam Ramesh has shared pictures of the damaged houses due to sinking of a large portion of the town.
It was charged that tunnel being dug beneath the Joshimath town and work on the "Char Dham" all weather road project has expedited the sinking of the town which was built on fragile ground. The scientists had been warning about the fragility of the area since it was built on a large landslide. It was in 1957 that Mishra committee had warned about the dangers to the town, however, the respective state government did not pay any heed and allowed reckless heavy construction in the area since the formation of the state.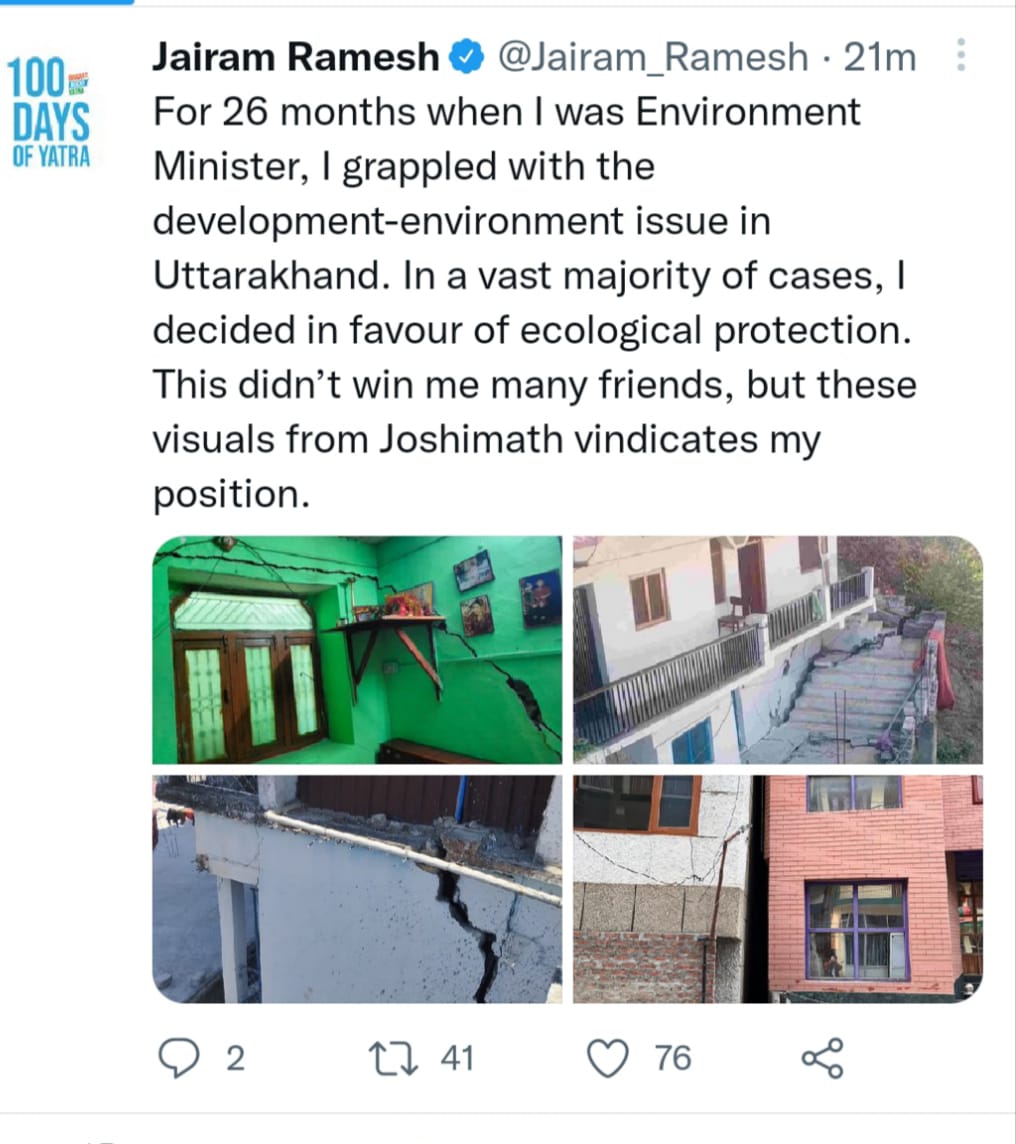 It was Mohit Uniyal, a young Congress leader and Uttarakhand state President of Rajiv Gandhi Panchayat Raj Sangathan and a fellow traveller of Jairam Ramesh in the 'Bharat Jodo Yatra' who took up the issue with the former Union Environment Minister. The yatra on its' last leg, reached Karnal in Haryana today.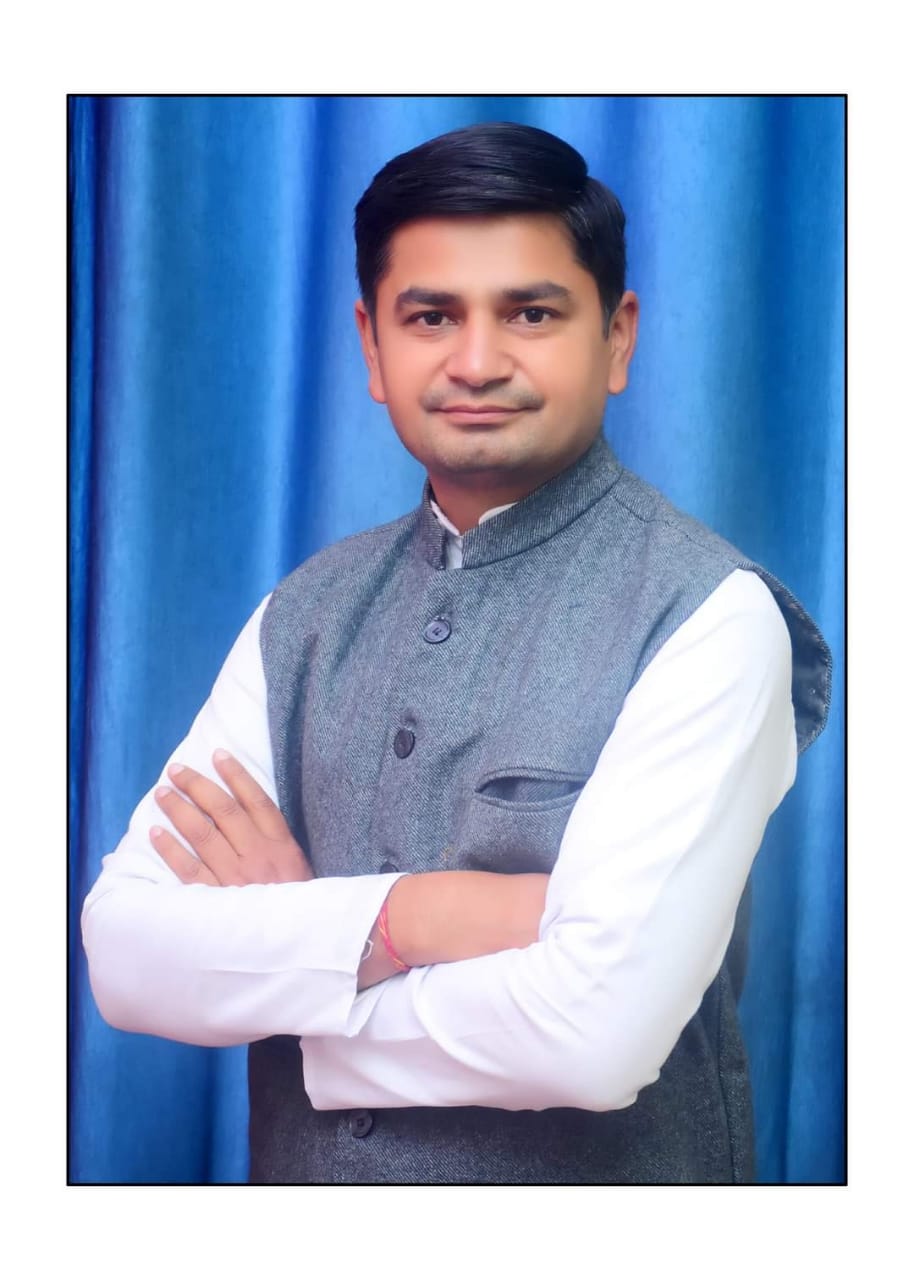 Mohit Uniyal discussed the plight of thousands of families who are forced to stay away from their homes due to damage to their houses due to subsidence  and appealed to the Jairam ramesh to take up the case of proper rehabilitation of the affected families at the national level.
Jairam Ramesh assured to take up the issue with the BJP central and state governments and said that construction of big hydro-electric projects in the fragile Himalayas could be dangerous in the longer run and pressure should be mounted on the government for the safety and well being of the residents of the area.