Number of butterflies in lower areas of Himalayas decreasing
B.D.Kasniyal
Pithoragarh, March 31
Wings Foundation, a Non-Government Organisation (NGO), involved in wildlife conservation work in Uttarakhand region has said that though, they have not found any species of butterfly extinct in last 4 years but the number of butterflies in the lower areas of Himalayas have decreased during the said period.
"We are starting our fourth butterfly counting session from April 4 to 14 this year. Our focus of counting butterflies will be centered at low elevation areas mainly as most species of butterflies are found there," said Jagdish Bhatt, Director of Wings Foundation, a NGO, involved in counting of butterflies from last 4 years.
"We are doing the work with the help of forest department officers in Pithoragarh district, " claimed Bhatt.
Pithoragarh District Forest Officer (DFO) Mohan Dagare has said that his department has announced awards for the persons who are searching for new varieties of wildlife in the district as the district is rich from biodiversity points of view."We will make the people aware to protect the species of butterflies found in their respective regions, once the counting of butterflies is over," said the DFO.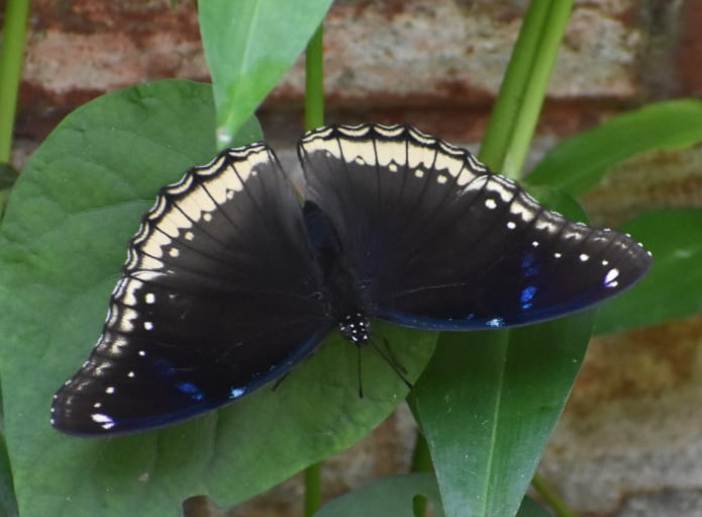 Eggfly
Wings Foundation Director Jagdish Bhatt said that he has found new species of butterflies in Askot Wildlife Sanctuary region during their counting session in last 4 years." Though, these species exists at other places in Himalayan region but hitherto not found elsewhere in Uttarakhand state." said the Wings Founding Director.
According to Bhatt, India has 1500 species of butterflies, out of which 500 species are found in Uttarakhand region of which 250 varies are found in Pithoragarh district alone." We have species of Orange Okeleaf, the National butterfly and Common Okeleaf the state butterfly, also found here in Pithoragarh," said Bhatt.