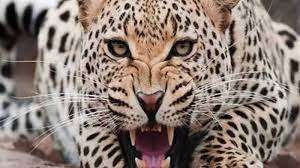 School closed following attacks by man eating leopards on children in Gangolihat
B.D.Kasniyal
Pithoragarh, May 27
The local administration in Gangolihat sub- division of Pithoragarh district has closed two schools of Jakhni Upreti and Bhama, for indefinite period following attacks on children by man eating leopard in which a child was killed in last fortnight.
" Following the attack by man eating leopard resulting in death of a child and serious injuries to another, we have ordered closure of Government secondary school,Jakhni and primary school at Bhama, over 76 students including 24 in secondary school, Jakhni  and 52 in primary school at Bhama has been affected by the order," said Ashok Kumar Jukariya, Chief Education Officer of Pithoragarh.
According to CEO, these students will be taught by online till the situation gets normal, or the leopard get killed or caged.
According to District Forest Officer (DFO), Pithoragarh, the leopards have attacked two kids in last 15 days, resulting into fear amongst the residents of the entire area."  A 7 years old Shashikala was attacked and seriously injured by a leopard on May 12, while 4 years old Yash was lifted by the man eating leopard when he was playing at the gate of his house ,"said Mohan Dagare, DFO, Pithoragarh.
The villagers in Jakhni and Bhama villages have demanded elimination of the man eating  leopard after declaring it as a man eater by the forest authorties." The people are so fearful that they have refused to go in their fields alone even if during day time. This fear has affected the agricultural work in these villages," said Chanchal Singh Bhandari, a villager of Jakhni village.
In April, this year, the authorities have to impose night curfew and close the school for few days following killing of two elderly people by a man eating tiger on the fringes of Kalagarh Tiger reserve in Rikhnikhal and Nainidanda villages of Pauri Garhwal district. Birender Singh, a 73 year old farner was dragged by a tiger while he was working in his field along with his wife on April 13. The half eaten body of a ranveer Singh , a retired school teacher was found in Simli village, 35 kms from Dala village.
A total of 60 man eating leopards including 56 leopards and four tigers have been killed by shooters in the state in past nearly two decades. As per Wildlife Conservation Society (WCS), leopards attacked 550 people in Uttarakhand from 2001 to 2010. Of these, 198 resulted in deaths. On an average, more than one attack was reported every week and roughly two people were killed every month in the last decade
According to rough estimates, more than a thousand attacks by men eating leopard resulting in the death of  more than three hundred civilians and injuries to more than  a thousand civilians have been reported in the past two decades in the state. The problem of man eating leopard has increased manifold with man eating leopards roaming freely in the countryside and even in towns and cities of the hills in search of prey. The forest department has killed 95 man eating leopards till 2015.