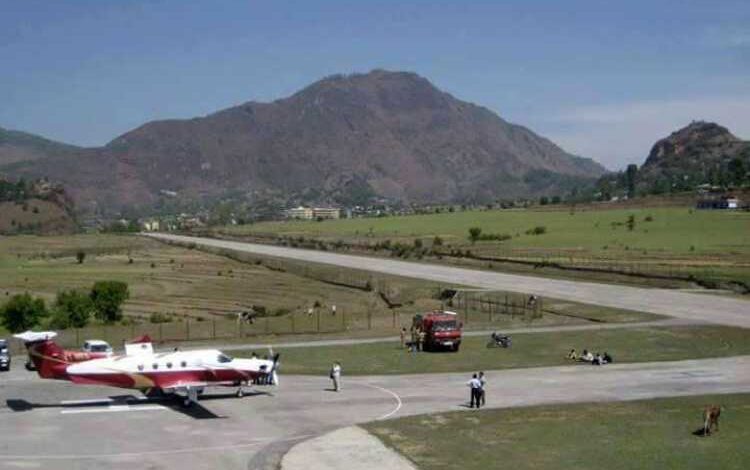 Air services to Pithoragarh likely to start by month end, new aircraft arrived
B.D.Kasniyal
Pithoragarh, July 1
The civilian flight from Naini –Saini airport ,Pithoragarh to Dehradun and Pantnagar are likely to be started from this month.  A 20 seater aircraft, to be flown between Pithoragarh-Pantnagar- Dehradun and Hindon, has reached Dehradun and likely to be inducted into civil flight schedule of these route soon, Pithoragarh District Magistrate Reena Joshi said
"The 20 seater aircraft of a private company has reached Dehraduon.As soon some clearance from Director General of Civila Aviation (DGCA) are received, the regular flights from Pithoragarh would start ,"said the DM.
All the required facilities at Naini- Saini airport have been completed and the airport is ready for the take off a 20 seater aircraft. "According to DGCA instructions  to facilitate a 20 seater aircraft take off from here, we have removed 6 residential houses and one school from the landing and take off way while the height of two houses have been reduced by removing their upper floors," said Anurag Arya, Sub-divisional magistrate (SDM), Pithoragarh and manager of the airport.
There were some speculations in the town regarding start of air services from Pithoragarh as it was rumoured that the state government is initially running air services from here only with a 7 seater aircraft. Anju Lunthi, president of District Congress Committee in Pithoragarh has announced to oppose any move to start the air services with a smaller seven seater aircraft.