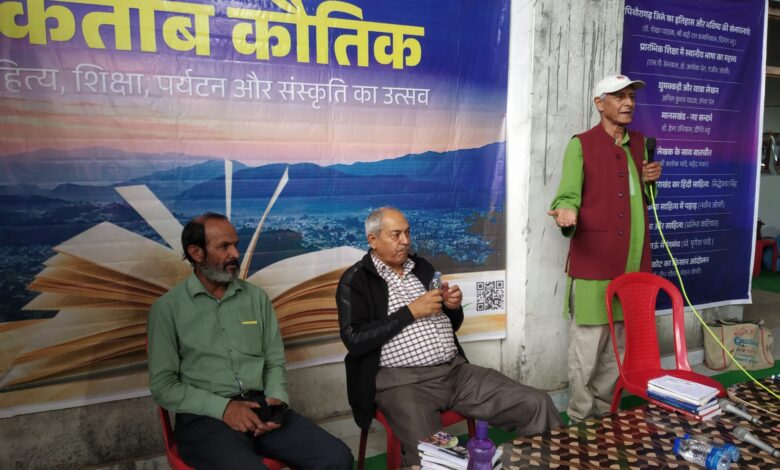 Pithoragarh 'Kitab Kautik' conclude with fanfare
B.D.Kasniyal
Pithoragarh, July 6
Over 50000 books of 50 publishers from across the country, were on display amidst  stormy academic seminars and cultural events on local culture during the three day long  book fair named "Kitab Kautik",  which was held at Pithoragarh town. The three day event concluded today.
"The fair was supported by district administration with an aim to imbibe book reading habits among the students." said Reena Joshi, District Magistrate,Pithoragarh.
The book fair, added by cultural and academic activities was taken part in by thousands of students from government and private colleges of the district.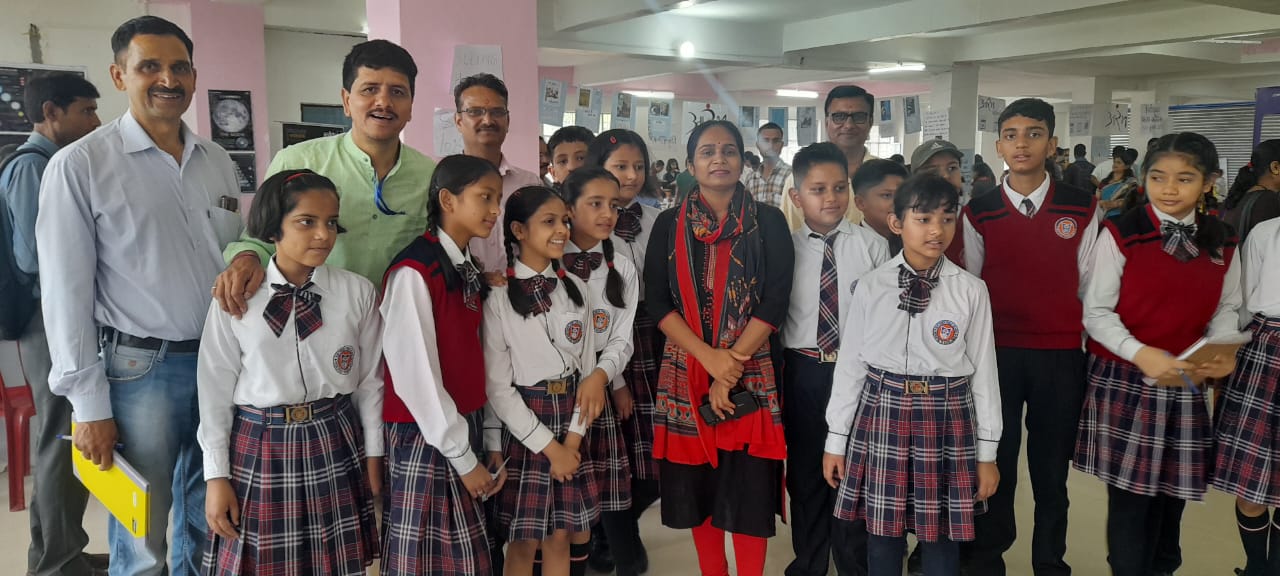 Hem Pant, the organiser of the 'Kautik,'  said that his team has also organised such book and cultural festivals in Tanakpur, Bageswar and Champawat headquarters of Kumoan region .
"We are aiming to maximise book reading habits amongst students by providing worthy books at their doorsteps," claimed  Hem Pant
"We also took sessions of exchange of thoughts with writers to make students understand the process of writing of any book by the writers, whose books were released or displayed in the fair, " he said .
The Pithoragarh Kitab Kautik, held several academic sessions and book release functions in which notes Uttarakhand historian and activist Dr Shekhar Pathak  former editor of Hindi Hindustan(Lucknow edition)  Navin Joshi and 'Nainital Samachar' editor Rajiv Lochan Shah participated.
" The sessions were on past history and future challenges before the border region,  in which the speakers emphasised on self sustainability of rural areas of the district besides giving detailed perspective of glorious past of the region." said Dr Pathak.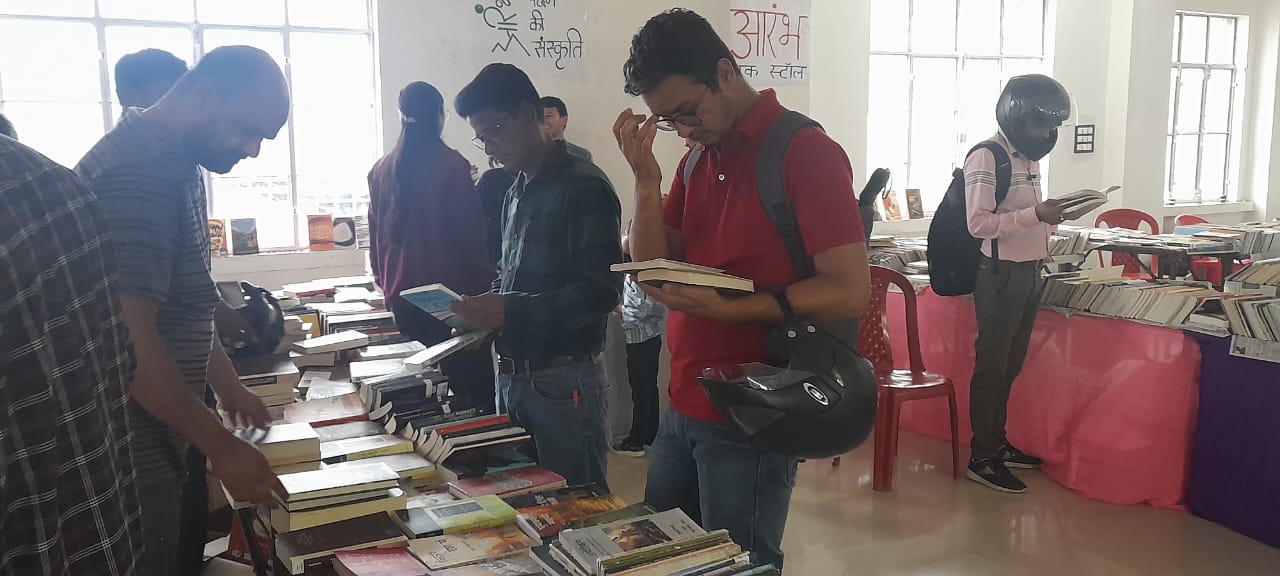 Several books including life and works of Chandreshekhar Lohumi, the Lantana bug fame teacher 'scientist' titled 'Mera Jeewan,Mera Anubhav' were released on the occasion. Lalit Pokharia, the Sanskriti Academy award winner of this year, and Kailash Kumar young stage activist took the task of sharing basics of stage and folk stage amongst the students from various schools in the town.
"Besides this, we also organised star gazing, nature walk, folk cultural programmes and stalls of local produces by Self-Help Groups (SHG) of women in the district, to promote tourism and  local employments in rural areas," said Hem pant, the organiser of the event.