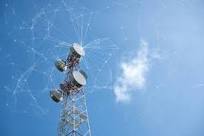 Dependence of Indo-China border villages on Nepalese telecom network to end soon
B.D.Kasniyal
Pithoragarh, Aug 9
More than  78 villages, situated on the Indo-China border in Pithoragarh district without mobile network,  will have mobile network facilities by December this year as the work of installing mobile towers is in progress there, according to Pithoragarh District Magistrate Reena Joshi.
"Once all the sanctioned mobile towers are installed, the dependence on Nepalese mobile network of the local population will be minimised ," said the DM.
The assigned agencies, BSNL and Jio have been given the task of installing mobile towers in these remote places by Ministry of Communication, Government of India.
" The work has been given under Universal Service Obligation Fund.(USOF),"said the DM, who reviewed the progress of installation work at her office today.
According to DM, the concerned companies have started work at 11 places, and soon start the work at other places as the roads gets cleared after monsoon rains.
"We have instructed the concerned companies to install towers at  Gunji, Kuti, Sela and Bundi in  Vyans valley, situated at tri borders of India, China and Nepal, to finish the dependency of Vyans valley villagers on neighbouring Nepalese telecom networks ,"said the DM.