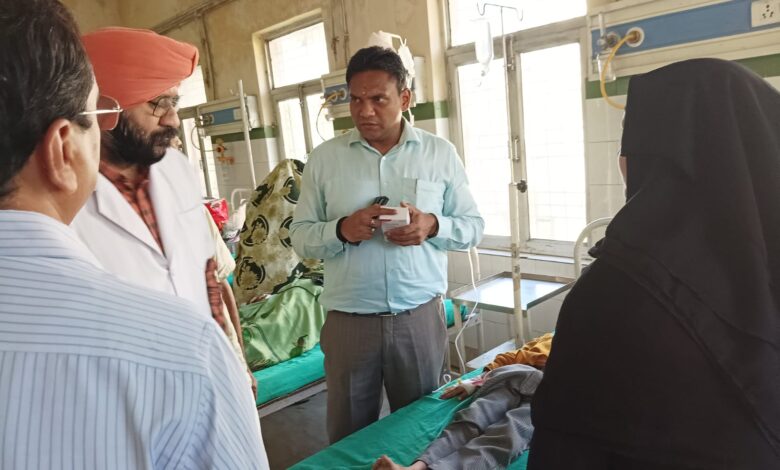 Dr. R. Rajesh Kumar –a man on a mission
S.M.A.KAZMI
Dehradun , Oct 16
Uttarakhand which had one of the worst health care services particularly in the hilly regions of the state where most of the government run hospitals and been defunct and health services pathetic with no specialist doctor willing to serve, a doctor who is a senior bureaucrat has taken upon himself to change the scenario.
Uttarakhand Health Secretary Dr. R. Rajesh Kumar has taken upon himself to improve the health and medical services in the entire state and ensure that the health services being provided to the general masses are better managed. He has created a record of sort and is known as a man with a mission. Unlike other senior bureaucrats who like to spend time in their cosy offices, Dr. R . Rajesh Kumar is a man on the move. While, himself is being on the move, he has created a marked difference in the quality of health services in the entire state.
By dent of his hard work and uncompromising work alcoholic attitude, he has done what was considered impossible in terms of providing affordable best health care facilities at the door steps. Since, he took over as Health secretary of the state, Dr. R. Rajesh Kumar is on the move. Last week, he toured the entire Kumaon region covering 1700 kilometres within four days, where he visited the hospitals, primary health centres. He met all the stakeholders whether they were doctors, para medical staff, nurses, patients , public representatives and tried to get a complete picture of the ground level situation.
The proactive approach of the Health secretary has shaken the entire health and medical services out of its' slumber. While, he assured the general people that specialist doctors would be appointed in the districts soon in Kumoan, he was harsh on those government doctors who were found prescribing medicines which were unavailable in the government dispensaries. He also assured that all the district hospitals would be provided best and latest medical equipment. During his visit to Champawat, Pithoragarh, Bagehswar, Almora and Udham Singh Nagar, he supervised the progress of medical colleges  and assured that the aim has been to provide best health care facilities to the masses at their doorsteps including those in the far flung and border areas.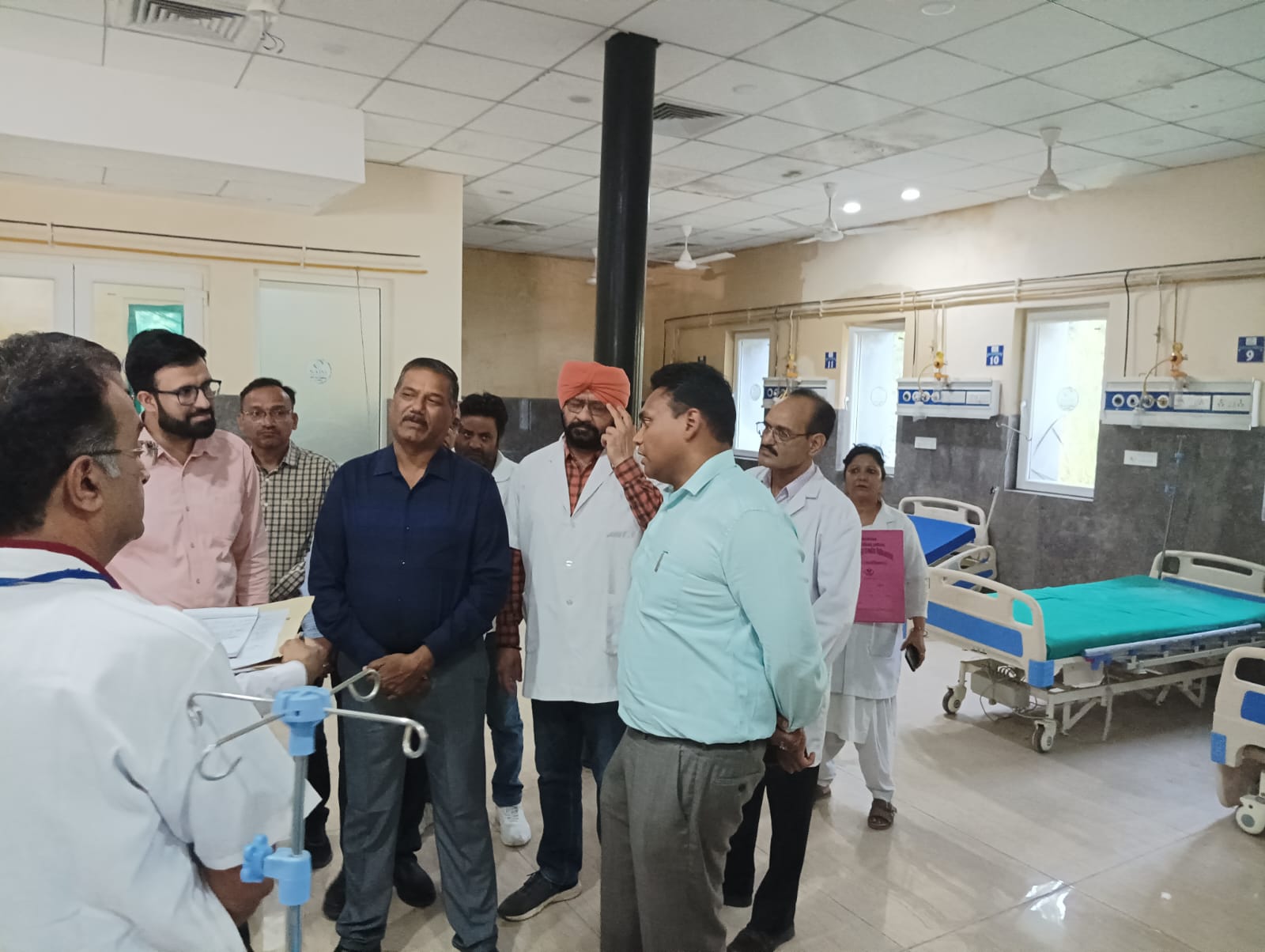 Dr. R. Rajesh Kumar, an IAS officer of 2007 batch has a reputation of being one of the most efficient, honest and hard working officer of the state government and he has proven it again. In a Himalayan state which has a bane of senior officers shirking to move up the hills to look into the grievances of the people living in the remote and inaccessible areas, Dr. R. Rajesh Kumar this time has taken the task to provide better health and medical facilities in the entire state.
Before the start of the annual 'Char Dham' and Hemkund Sahib pilgrimage in Garhwal Himalayas, Dr. R. Rajesh Kumar himself toured the entire Char Dham route to personally supervise the health care facilities for the pilgrims, tourists and local people.
He must have been satisfied man as the annual 'Char Dham' pilgrimage comes to an end with the start of first snowfall in the Garhwal Himlayas as lesser number of deaths were reported of the pilgrims due to provision of better health services this year. More than 300 pilgrims had died in 2022 due to various reasons including heart failures and accidents but this year the number of deaths of pilgrims had come down to more than 200 due to provision of better health facilities. With more than 4 million pilgrims undertaking 'Char Dham' yatra to Kedarnath, Badrinath, Gangotri and Yamunotri it has been an arduous task to provide health care to them in extreme weather conditions. One health screening point were set up at Karanprayag, gauchar, Joshimath,Pandukeshwar, Govind Ghat,Pulna and Hemkund Sahib for checking pilgrims. Many pilgrims with health condition were advised against going further and returned. Training to the first responders including porters, mule and horse owners was undertaken on cardiac massage and how to respond in case any pilgrim falling unconscious due to heart ailments.
Fifty health ATMs set up on Char Dham and Hemkund sahib routes where the pilgrims particularly the elderly could get themselves tested were set up. Health screening of more than two lakh pilgrims was done this year and nearly ten thousand of them were provided oxygen facilities.
Dr. R. Rakjesh Kumar had visited the hospitals and Primary health centres enroute and personally checked the availability of medicines, doctors and specialists at all those places. While, going to Badrinath Dham, 38 kms ahead of Joshimath, the closed road did not deter him as he walked on foot to reach and conduct a personal supervision of the health and medical facilities available there. He also checked the progress of the 50 bedded hospital coming up at Badrinath and also visited the Pandukeshar and Govindghat which are important stops for Badrinath and Hemkund Sahib pilgrimage centres.
With a dedicated, upright, honest and diligent officer, at the helm of affairs in the health and medical care sector, the people of Uttarakhand who had been suffering official apathy and neglect for the past two decades have something to cheer about. R. Rajesh Kumar had earlier worked as District Magistrate of Dehradun, Pithoragarh and Uttarkashi districts.