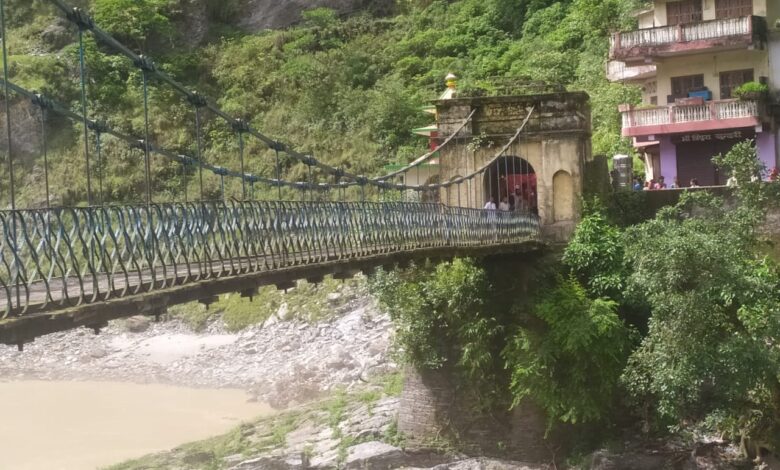 Inquiry ordered into dual citizenship cases at Jhoolaghat
B.D.Kasniyal
Pithoragarh, Oct 27
Pithoragarh District Magistrate Reena Joshi has ordered an inquiry into the dual citizenship cases found at Jhoolaghat  town situated at Indo-Nepal border of the district. Sub-Divisional Magistrate (SDM), Pithoragarh will hold the inquiry into such cases.
In a recent case of dual citizenship, three persons of a Nepalese family living in Jhoolaghat have been found to be having dual citizenship of India and Nepal." Tara Dutt (54), Iswari Devi (51) and Kishan Bhatt(31) all of a family were found having dual citizenship of India and Nepal," said the DM.
"Some Nepalese citizens living at the border villages of Indo-Nepal border have made  'Aadhar' cards by showing fake voter IDs and taking the civic concessions like concessional LPG cylinders and free of  rations to Nepal, which is illegal," said the DM in the letter written to SDM.
The District Magistrate said that she has ordered the SDM to inquire into these cases to find out how they could obtain dual citizenship and Indian 'Aadhar' cards from Indian 'Aadhar' Kendras."I have  also ordered to find out the involvement of Indian employees of 'Aadhar' Kendras into it and take action against them," said the DM.
The issue of dual citizenship by Nepalese citizens surfaced after Sahastra Seema Bal (SSB) DIG  of Almora region told  media persons that during their inquiries of outside persons at  border villages of  Pithoragarh and Champawat districts with Nepal, cases of dual citizenship have come to notice."We had reported these to the concerned district administrations," the SSB, DIG had said.