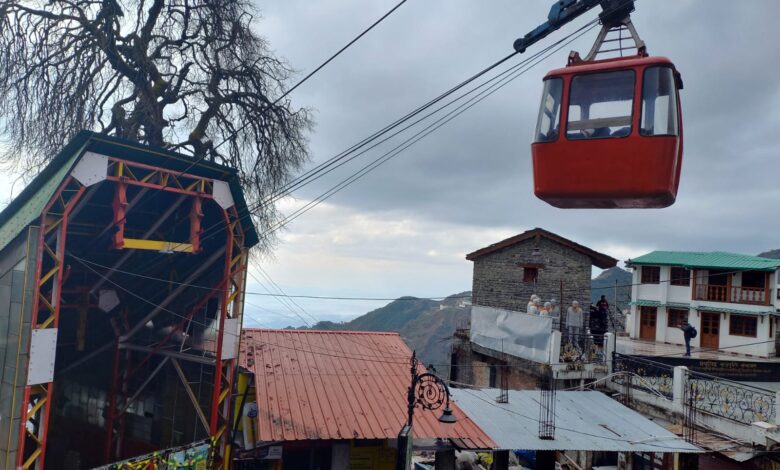 Union Budget 2022:  evokes mix response from hospitality industry
Ajay Ramola
Mussoorie, Feb 1
The Union budget 2022 speech of Finance Minister Nirmala Sitharaman has evoked mixed responses from the hospitality industry devastated by the spread of the Covid pandemic followed by erratic lockdown guidelines in Uttarakhand.
A section of the hospitality industry has welcomed the extension of the Emergency Credit Line Guarantee Scheme (ECLGS) till 2023 with an additional corpus of Rs. 50000 crores dedicated to hospitality & allied industries but another section of the community said that it was not enough and much more was being expected from the budget speech.
The Emergency Credit Line Guarantee Scheme (ECLGS) was announced to help MSMEs cope up with pandemic losses and was extended up to March 31, 2022, previously.
Sanjay Agarwal the president of Mussoorie Hotel Association said, extension of ECLGS till 2023 providing additional corpus of Rs. 50000 Crores has been appreciated.  ECLGs extension will provide much-needed additional support to the hospitality and related services to regain pre-pandemic levels.  "Hopefully, it remains to be seen in the fine print if it will enable moratorium extension of all previous schemes and debt restructuring", he added.
The Hotel bodies were seeking for a loan moratorium with low interest, tax holidays, to infra status for the sector in Union Budget 2022 and relaxation in GST from 18 to 5 per cent owing to Covid-induced lockdowns and restrictions but no such announcement was made by Union Finance Minister leaving the members of the hospitality community a dejected lot.
Chandra Khanduri, a hotelier in Mussoorie said, "The government should have made budget provision for GST refund to the hotel industry for some specific time to revive tourism.  Special budget allocations for Uttarakhand to develop new tourism circuits should have been made which has not been done, leaving us a disappointed lot", he said.
"The hospitality industry in Uttarakhand itself employs nearly more than 20 lac people and provides livelihoods to around more than 50 lac people therefore it was imperative that it is given an 'infrastructure' status so that they too can benefit from low taxation and other benefits to help enable hotels to avail benefits of lower taxation, utility tariffs, and simplified approval process for projects," ", said Surya Prakash, another Hotelier in Dehradun.
Manish Negi, a economic expert  said, "Apart from the ECGLS extension the other announcements such as PM Gati Shakti for multimodal transport,  Plan for seamless travel,  Plan for 400 new 'Vande Bharat' trains, 8 new ropeways under Parvat Mala, integrated connectivity between railways station,   e-passports,   PM northeast infrastructure, digital rupee,   1 lakh crore additional interest-free support will also help in reviving tourism industry".