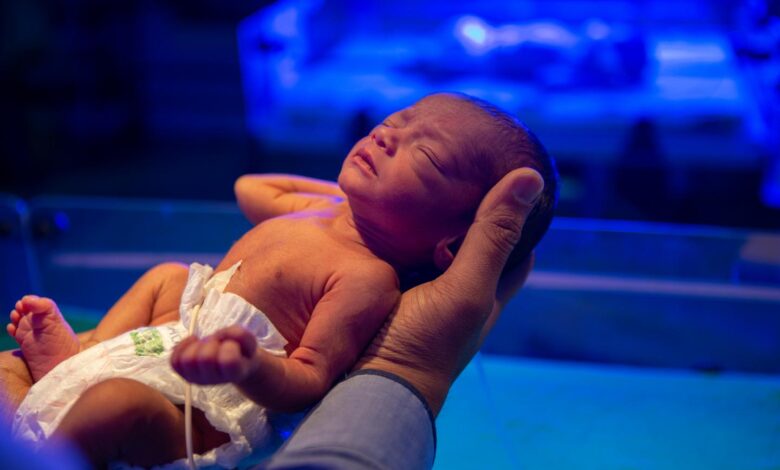 Neo-natal, maternal deaths on the rise in Uttarakhand
B.D.Kasniyal
Pithoragarh, Feb 15
Maternal and neo natal deaths are on the rise in Uttarakhand due to poor medical facilities in the hospitals of the state. It has been revealed in a RTI reply which had been applied by Uttarakhand Research Group, a group of researchers based in Pithoragarh district.
" We have obtained data from department of medical health and family welfare of Uttarakhand state in the month of September 2021 through RTI,"s aid Shivam, coordinator of the group.
According to the information obtained by the group, while maternal deaths increased at the rate of 122.6 percent in 5 years time from 2016- 17 to 2020 -21, the neonatal deaths increased at 238 percent in the same period in all 13 districts of the state.
According to the information, out of a total 798 maternal deaths, per lakh, occurred in Uttarakhand in past five years, it was 84 deaths in 2016-17  which increased to 187 in 2020- 21.
" The maternal mortality rate in the state in rising contrary to the national rate, which is on decline, "said Shivam. The research quoted  sample registration system report by Registrar General of India, which pointed  that MMR is on decrease in all states of India except the state of Chhattisgarh and Uttarakhand.
According to the information obtained by research group, the neonatal deaths( death among live births during first 28 days of birth) increased by  200 percent in past five years in the state.
" The number of neonatal deaths that were 228 in all 13 districts of the state in the year 2016-17, reached 772 in the year 2020-21,"said the group member.
According to the information, out of a total 3295 neonatal deaths in all 13 districts of the state in the said period,  the district of Nainital had highest such deaths at 402, while Bageshwar had only 14 neonatal deaths during the period.
According to the group, the Haridwar district had highest maternal deaths during child birth with 230 causalities in said period. Bageshwar district had only one maternal death in the said period."Out of total maternal deaths in the state in said period of 5 years, from 2016-17 to 2020-21, 51 percent deaths occurred in two most populous districts of Haridwar and Dehradun," said the group.
The  RTI reply  also said that while neonatal deaths in the country decreased from 29.5 per thousand in 2015-16, to 24.9 per thousand in the year 2019-20. However,  it increased in the state of Uttarakhand from 27.9 per thousand in 2015-16 to 32.4 per thousand in  2019-20.
Nearly five women die every hour in India from complications developed during childbirth,  according to World Health Organisation (WHO). Nearly 45,000 mothers die due to causes related to childbirth every year in India which accounts for 17 per cent of such deaths globally.