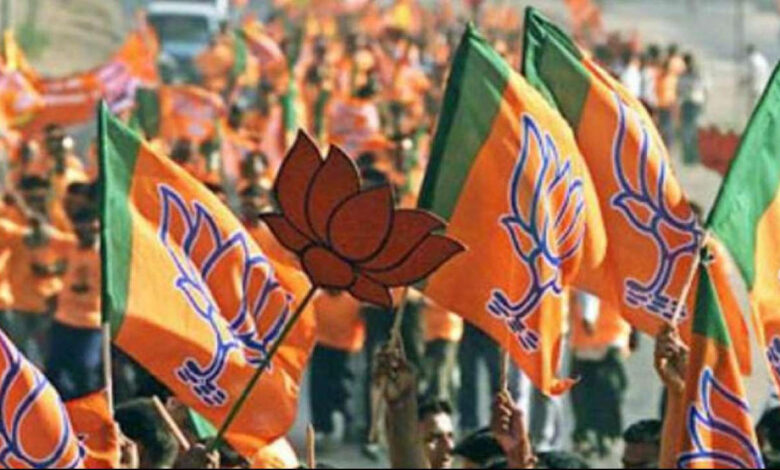 Is something wrong in Uttarakhand BJP?  Six BJP candidates allege back stabbing by party leaders during polls
S.M.A.KAZMI
Dehradun , Feb 21
Is something wrong with the disciplined party like Bharatiya Janata Party (BJP) in Uttarakhand?  Has the character of the party which claim itself to be "party with a difference" changed and started matching with the oldest party of the country-Congress.
Earlier, it was in the Congress party that the problems of internal infighting and back stabbing during elections were common. In every elections , a host of Congress party leaders who could not get party mandate used to work against the official party nominee and got debarred from the party for anti-party activities for six years.
The outcry of several of the BJP party candidates in the recently concluded state assembly polls indicate that the affliction has spread far and wide in the disciplined BJP unit of Uttarakhand.  Atleast six party candidates including ministers have come out openly alleging back stabbing by party leaders including senior office bearers during the elections.
The party leadership had claimed winning the polls with a thumping majority creating a record of sorts by returning with a huge mandate. Senior party leaders, central ministers, party Chief Ministers and even prime Minister Narendra Modi himself had led a shrill communal polarising campaign in the state in the last three days of campaigning which was allowed by the Election Commission. The party had gone with the slogan " Ab ki Bar 60 Par" ( will win 60 seats this time). The party had won 57 seats out of total 70 in the last 2017 state assembly polls riding on pro-Modi wave.
The first one to raise the banner was Sanjay Gupta, BJP candidate from Laksar in Haridwar district who came out against Madan Kaushik, Uttarakhand BJP unit President, terming him a 'traitor' of the party. He charged that Madan Kaushik conspired to ensure his defeat at the hustings. He further  demanded a through probe into the assets of Madan Kaushik, which he claimed has been accumulated through alleged corrupt means serving as a minister of Uttarakhand twice in the past two decades. He asked that how Madan Kaushik who was a milk seller could accumulate so much wealth in such short time. This was hugely embarrassing for the party.
Next came Harbhajan Singh Cheema, a sitting BJP legislator whose son fought on party ticket this time from kashipur in Kumoan region. Cheema charged that party leaders and workers worked against his son in the elections.
Savita Kapoor, wife of deceased senior BJP leader Harbans Kapoor, who was fielded by the party from Dehradun cantt. Seat, in the hope of garnering sympathy vote following the death of her husband recently, charged that party office bearers, leaders and worker worked against her in the polls.
Kedar Singh Rawat, party legislator from Yamunotri assembly segment also alleged back stabbing by party leaders and workers in his assembly segment. Kailash Gahtori, BJP candidate from Champawat from Kumoan region has also reported about party leaders and workers working against him in the elections.
Senior party leader and cabinet Minister Bishan Singh Chufal who is a candidate from Didihat in Kumoan region admitted that there were reports of party workers working against him in his assembly segment  but he told media persons in Dehradun that he will comfortably win.
The party has decided to wait and watch till the declaration of results on March 10 and has asked the party leaders not to air their differences in the media. Chief Minister Pushkar Singh Dhami and state party president Madan Kaushik were summoned by the party leadership to New Delhi two days ago.